I noticed last week that I had a small 6" wet circle under the front of the truck. Looked under the truck and passenger side front of the oil pan is wet with coolant. Traced it back to the water pump weephole. Called dealership they wanted 172 plus tax for a new water pump. I called the local Cummins dealer and she sent me one FedEx to my house this morning straight from the factory for 110 plus tax. I got it put in and all hooked up and guess what no more leaks.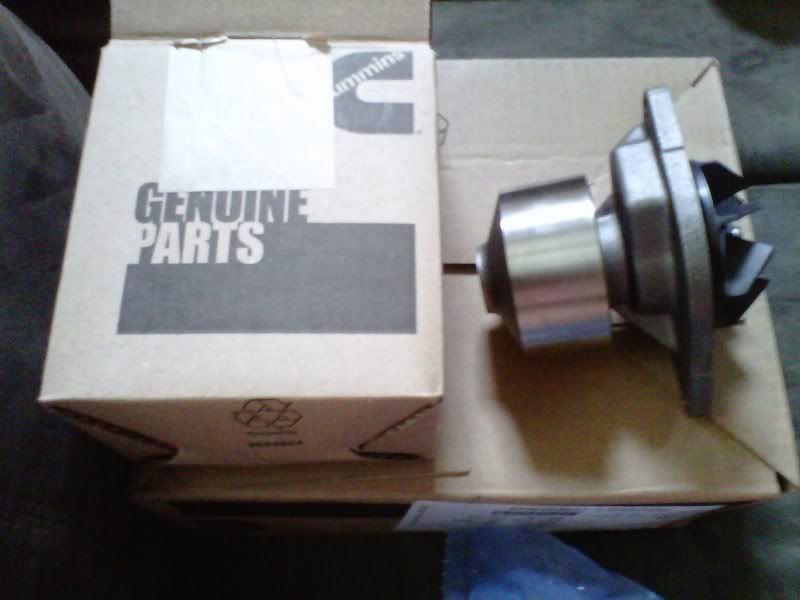 Only lost a little bit of coolant also.
PART NUMBER IS 2881804 FOR THE 6.7 WATER PUMP REPLACEMENT KIT. I WAS ON THE PHONE WITH CUMMINS FOR EVER BEFORE WE WERE ABLE TO LOCATE IT. SORRY FOR NOT ADDING IT BEFORE

.
Andy