Vacuum/Power Steering Pump Seal Replacement
By: 12valveterror
This is for the leak which will happen and what looks like between the vacuum and power steering pump's this leak will leak engine oil not power steering fluid, This write up is to replace the seal which rides the shafts in the center section of the two pumps.
What you will need:
Cummins Seal kit about $10- Part Number-4089742
Various wrenches and sockets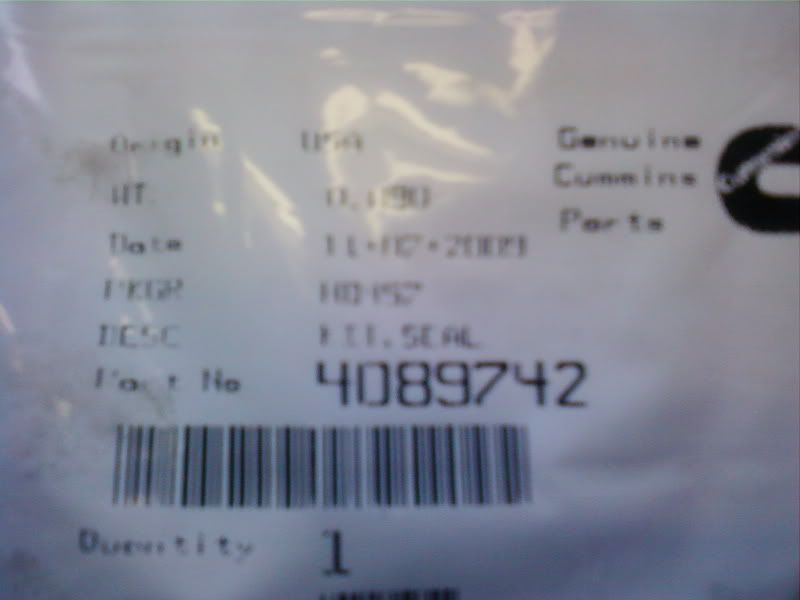 This is whats all included in the kit, 2- orings(one big, one small), one shaft seal, one timing cover to vac pump seal and directions.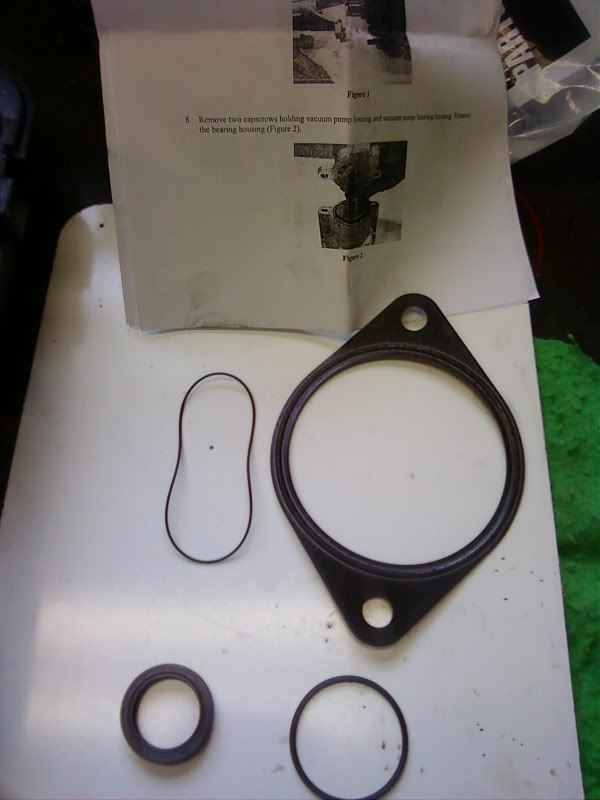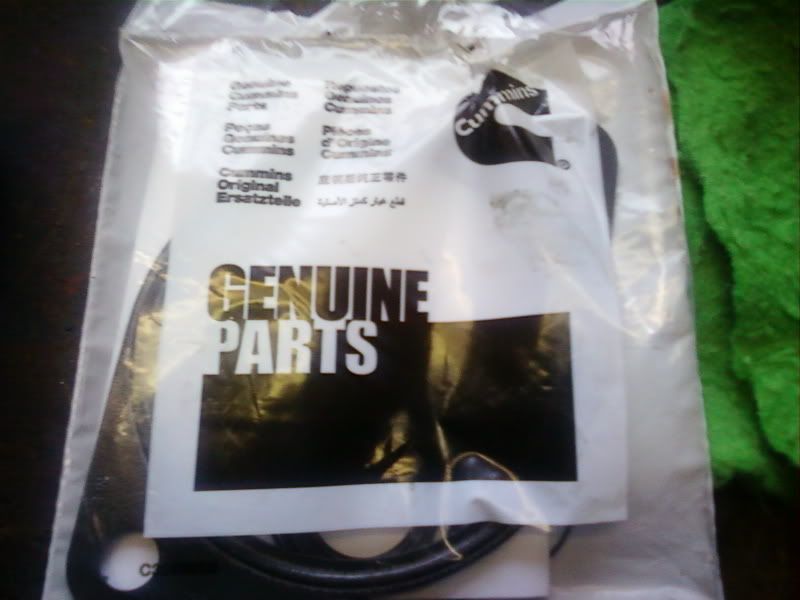 First off, the entire vacuum/power steering pump assembly has to be removed. Obviously the intake and lower intercooler boot and tube needs to be removed for easier access, then I like to remove the power steering lines at the hydro boost just because its easier to get at, so remove all lines connecting to the pump. Once the lines are off you will see an oil drain on the bottom of the assembly take a wrench to remove the line from the assembly, also on the bottom of the pump is a small L bracket which bolts to the block as a support, remove the bolt from the block and that takes care of the underside of the pump. After the previous mentioned is off there are two 15mm bolts which hold the assembly in place remove those 2 bolts and slide the housing out and then up out of the engine bay. This is what you will be left with: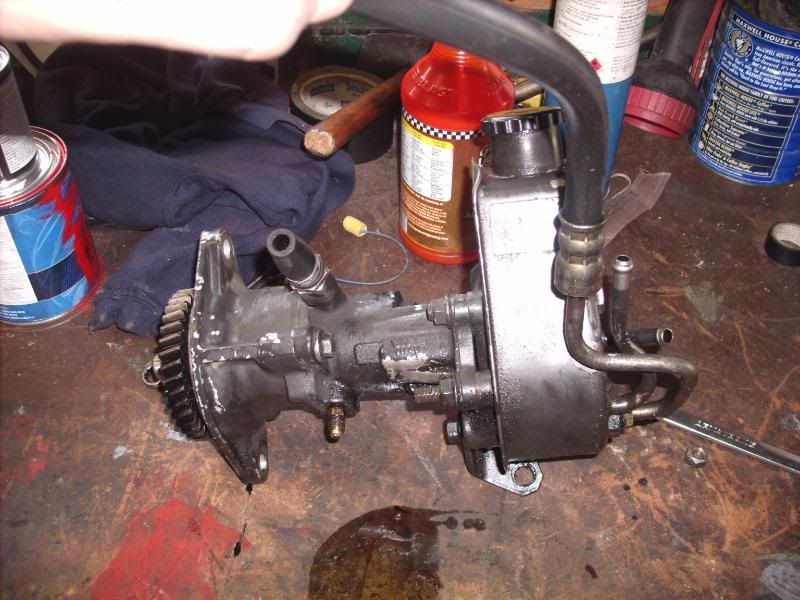 Once off you will then remove the lines (if you left them on or disconnected them at the hydroboost.
Now you will remove the 4 bolts which hold the power steering pump to the rest of the assembly which looks like this: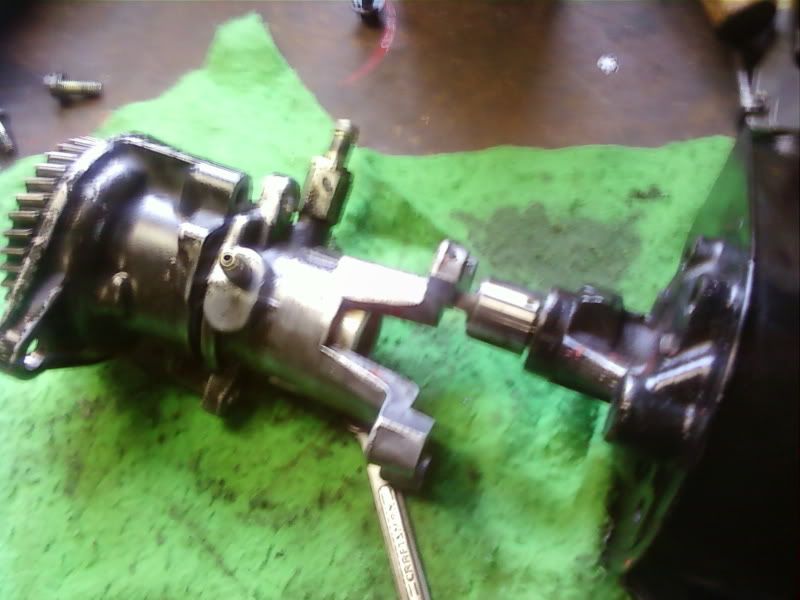 Once the power steering pump is off you will be left with the vacuum pump and center section: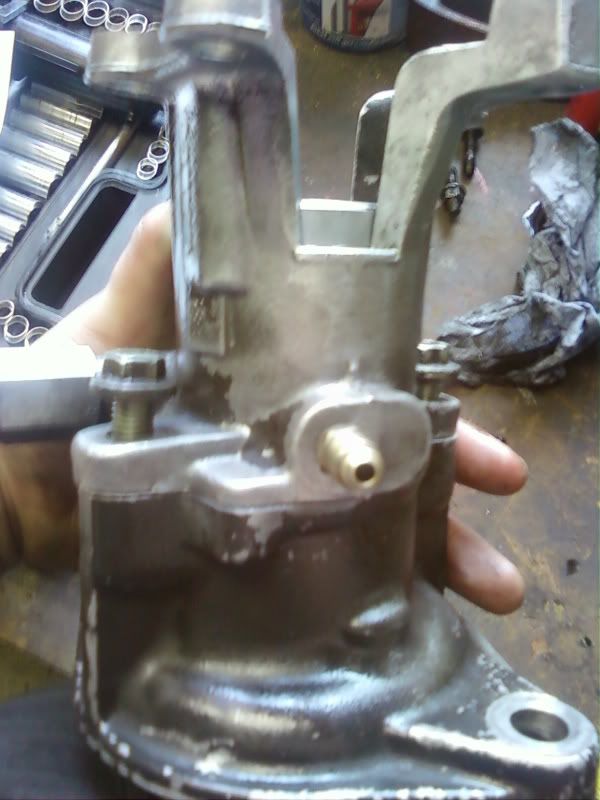 Now you will remove the 2 bolts which hold the vacuum pump to the center section and the two housings will come apart. This is what it will look like when you pull them apart, you will notice the small thin o-ring sandwiched between the 2 housings(discard that).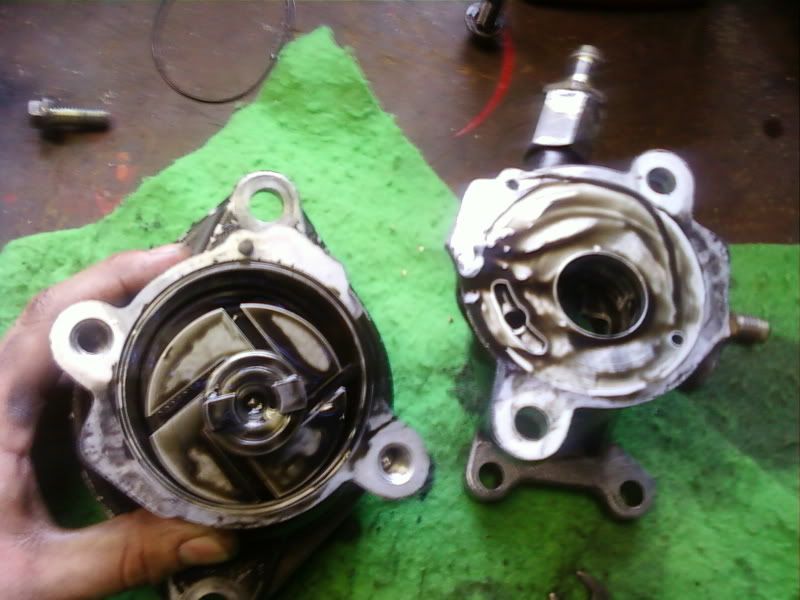 Throw out that thing o-ring and clean up the housing… the center section is on the right and the vac pump is on the left.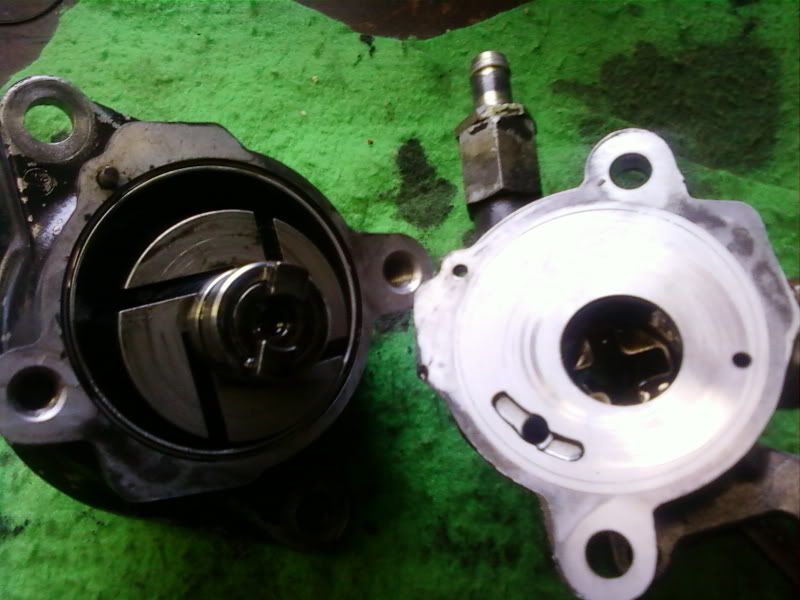 Take the center section and stand it up like in the picture and find an appropriate size socket which will fit nicely in the hole.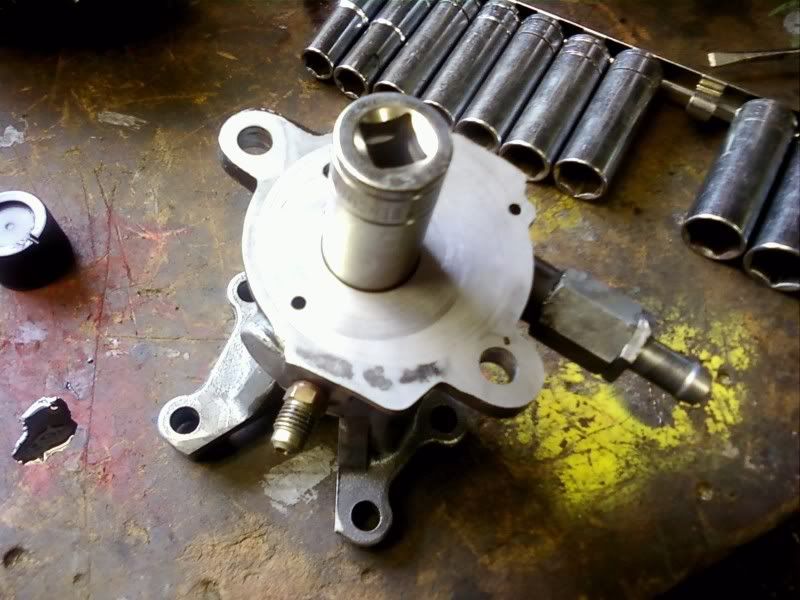 Take a hammer and hit the socket until you feel the seal retainer pop out: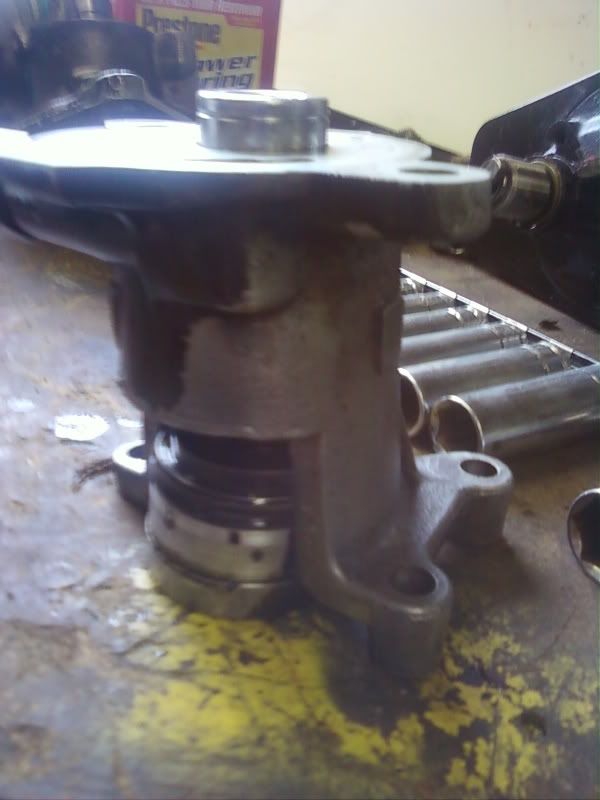 This is what comes out in order when it all breaks loose:
Next take the seal retainer and remove the o-ring around it and discard:
Now take the seal retainer with o-ring lip down and find a socket which will be able to push the shaft seal out of the retainer I believe its about 1.125" in diameter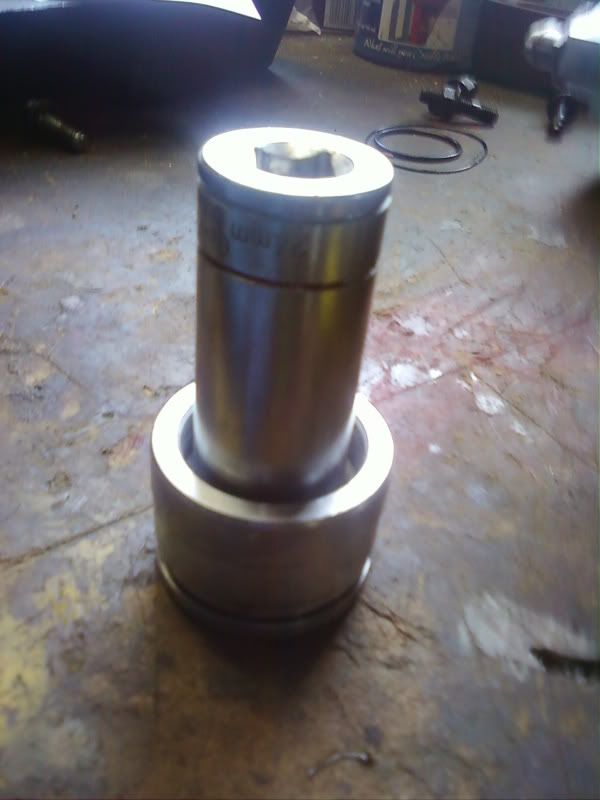 Gently drive the seal out with a hammer and the socket: