Discussion Starter
·
#1
·
This post is meant to complement The "47RH Tranny Troubleshooting" Thread under the TECH Articles.
A little of my history. My 1995 Cummins Auto tranny didn't want to go into Overdrive. The Tech Article "47RH Tranny Troubleshooting" was my savior. I was able to fix a couple sensor issues from that article. To my disbelief my tranny still didn't take OD. I needed to follow the last step the Article suggests which is...
"If you still made it this far and OD and/or LU are not working, try installing a PCM out of a truck that is known to be good. This should be the last resort."
This is my last resort. However, 90% of us don't have a spare PCM or friend with similar truck we can turn to. So before I spent $600 on a PCM. I figured out how to troubleshoot my PCM. This Tech Article shows You how to do it yourself.
First of all. The OD and LU solenoids are paired in the transmission and are sold together. ($55 on internet. $81 at Dealer) The way they operate is when you turn the ignition. 12V runs through them and they Disengage their function. When you're driving down the road, the PCM will Engage them by Dropping the 12V to 0V or close to it. That causes the solenoid to engage the OD then shortly there after the LU on the torque converter. Here's the very easy steps to follow
Now secure your volt meter in the truck and go for a spin. You see 13+ volts at idle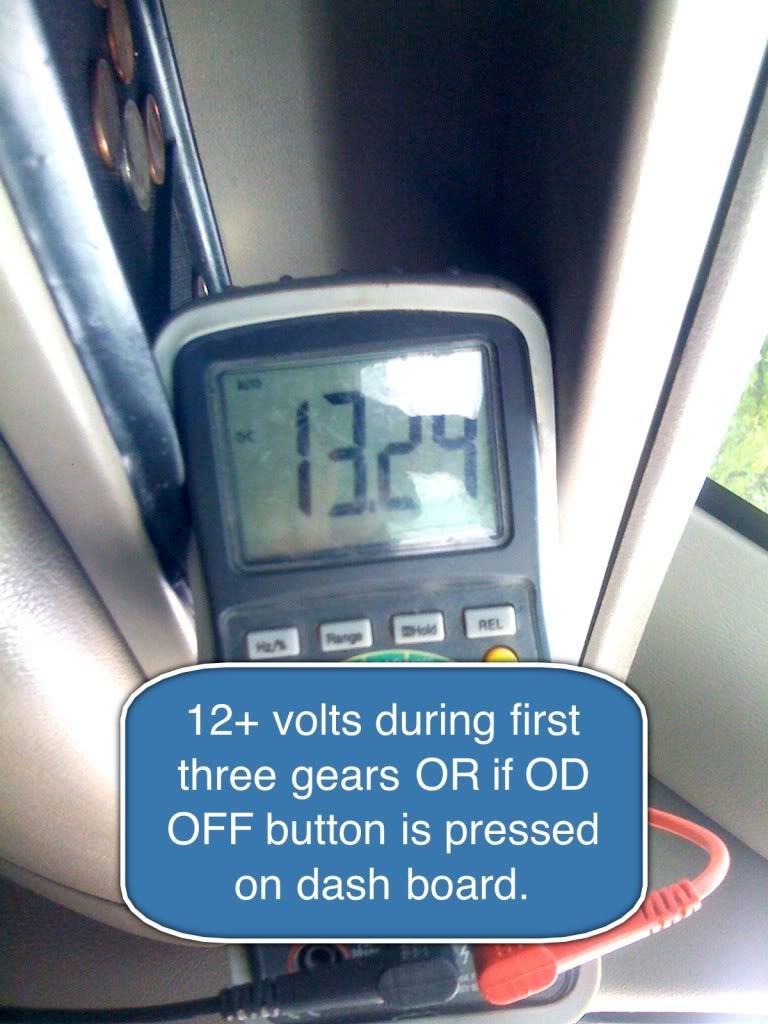 Here you'll notice the PCM does send the 0V signal. Which means. IT WORKS!!! Don't have to buy a PCM. The problem my truck had was a Bad OD solenoid.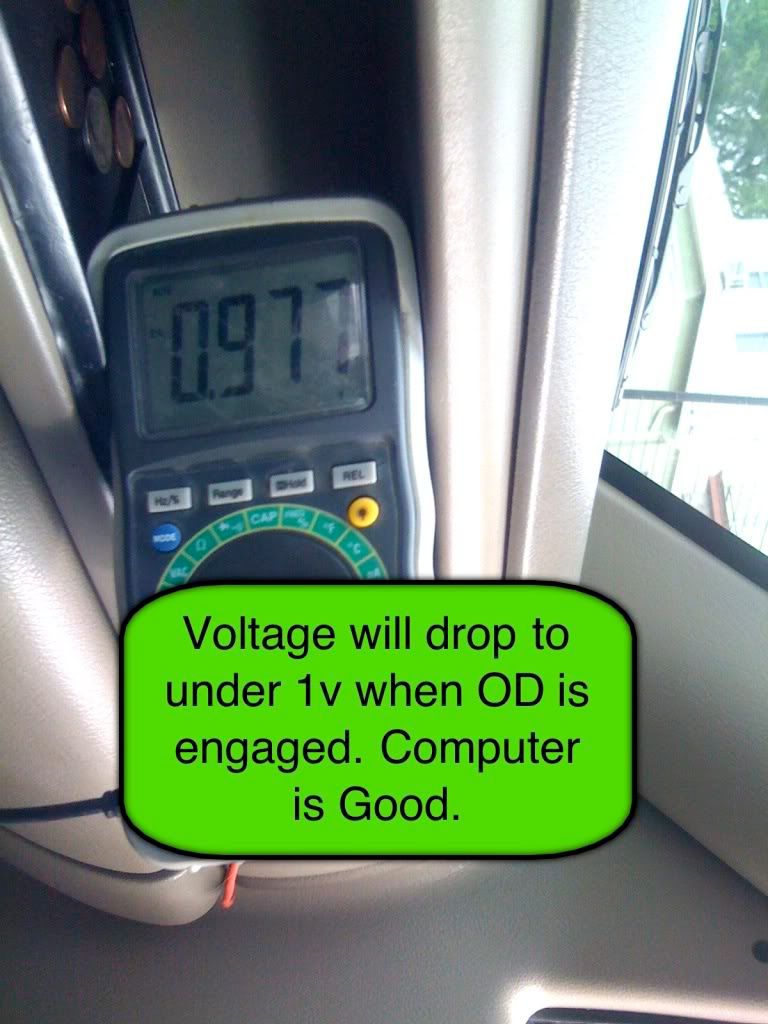 This fixed my truck. I hope it helps to fixing yours.
The LU solenoid works the same way. However the LU solenoid will not engage LU unless OD is engaged. The way to test the LU solenoid without OD is to run a wire to slot 54 on PCM plug. While driving and after truck has shifted to 2nd or 3rd gear. Ground the other end of the wire to any ground source inside the cab. i.e. cigarette lighter. You will notice a slight drop in RPM. That means your LU solenoid is working and converter is locked.