Discussion Starter
·
#1
·
First of all I'm running the Rancho 4in lift kit on my truck and right now I'm not too happy with the track bar bracket that comes with the kit... Now it also comes with front bump stops that drop 4in from the original spots but I left the stockers there bc I wanted more travel. So after driving down this dirt road that can get a little rough in spots I noticed a creak when I turned my wheels. not to mention it felt a little loose. So I took a look under the truck and this is what I found...
My differential cover...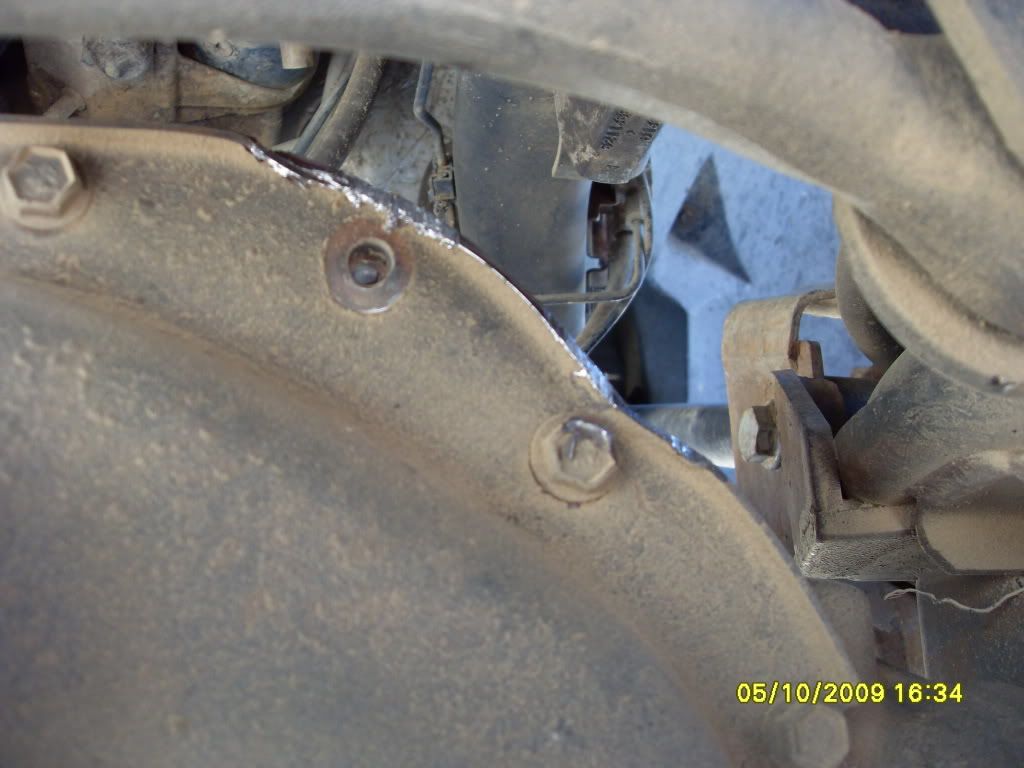 The bracket...
I had the wife turn the wheels while I looked under neath and I saw that the bracket was moving. I checked all the bolts and tighted the one that is up and left of the scrapes on the bracket. It was the only one that was loose... But now it still moves which makes me think the hole is wallered out. Anyways, now I have to spend money on a new track bar. I'm looking to get an adjustable one this time around so I don't have this problem any more and I need some input on best product vs price.
I'm leaning towards the Pure Performance but which ones are you guys running and how do you like them? Thanks for your input.