Discussion Starter
·
#1
·
Finally got around to ordering new control arms and decided to upgrade my steering as well.
This will be the 3rd set of steering arms on the truck, this time I'm upgrading to the heavy duty 'T' style used in certain years.
The following MOOG parts were purchased for a 1998 Dodge Ram 2500 4x4. The parts are known as 'heavy duty' components.
DS1456
ES3496
ES3498S
DS1459
This includes everything except the tie rod end and adjusting sleeve located at the pitman arm, which were reused.
My vehicle had ongoing handling issues with the current modifications of 2" leveling kit, and 35x12.5-20 tires.
Upgrades to date have been:
Redhead steering gear
steering stabilizer brace
steering column support bushing
borgeson steering shaft
MOOG ball joints
MOOG track bar
MOOG sway bar bushings
MOOG replacement 'y' steering components
Rancho steering stabilizer (single)
The truck was tiresome to drive even with all the parts above. Bumps in the road would sent it in all directions, and it would wander all over the highway if you're not paying attention and constantly correcting it.
Also installed a set of MAXX links sway bar links, from Summit racing, about $80.
Top Gunz Customs control arms off ebay. I was surprised at the quality of these units for the low price. I would definitely recommend.
Maxx sway bar links. Quality units.
Stock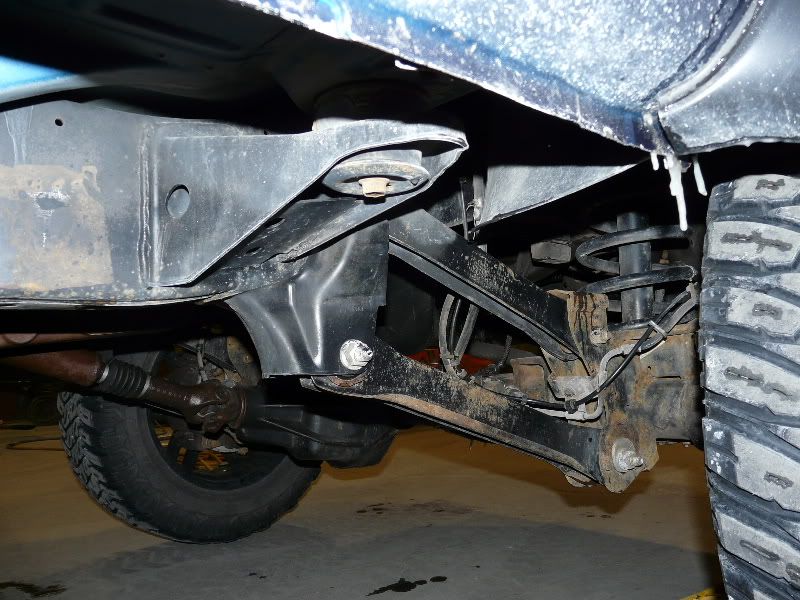 Stock 'y' steering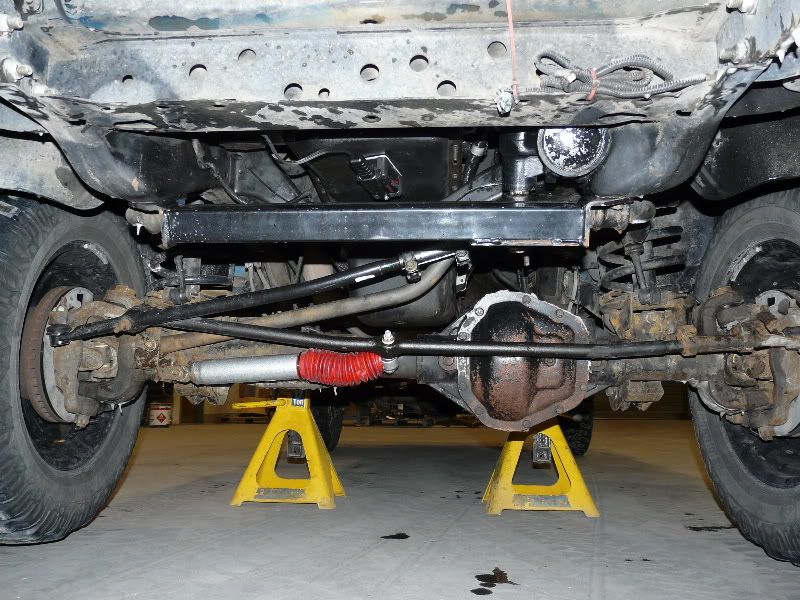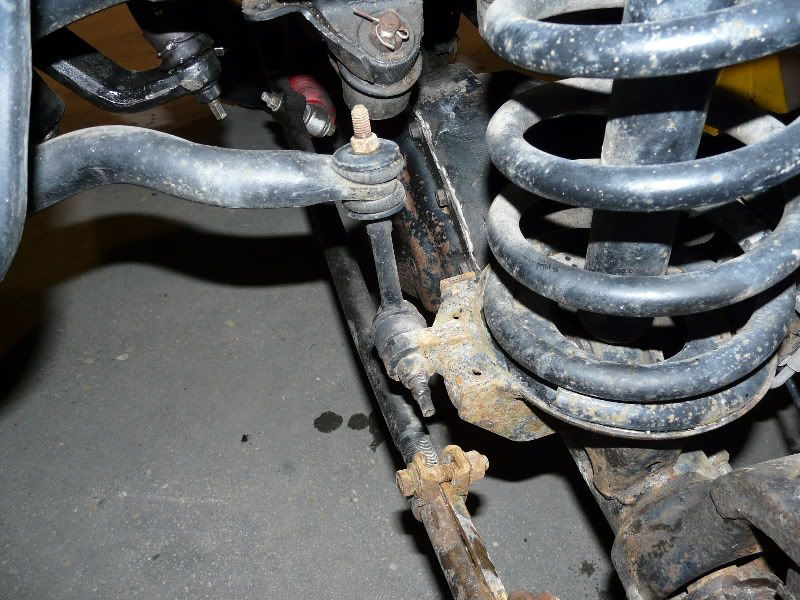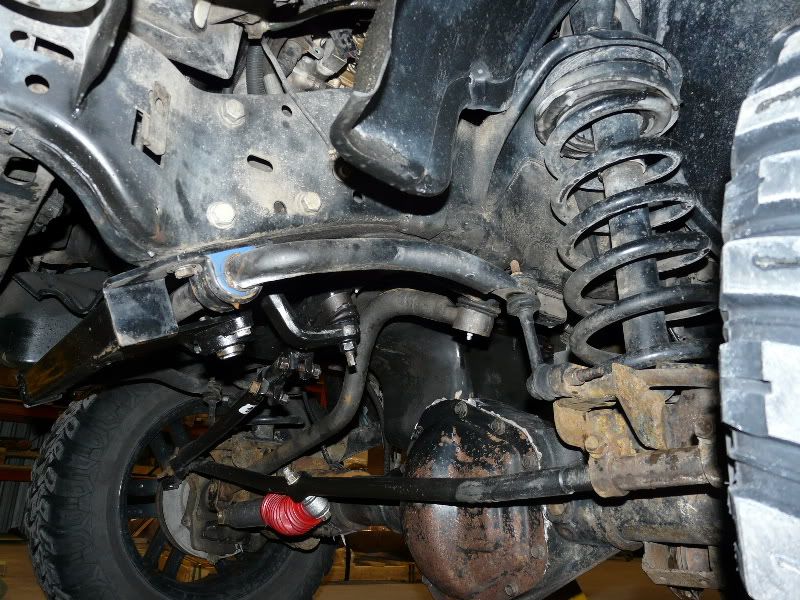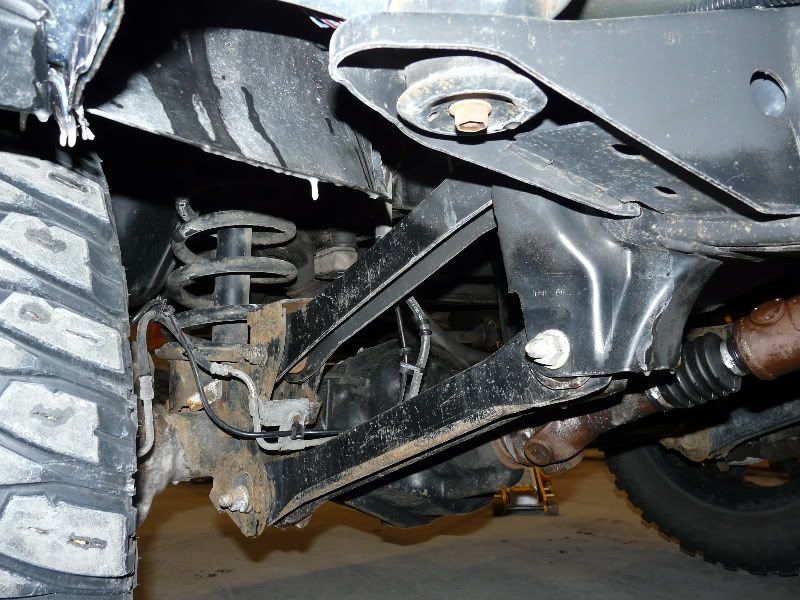 Top Gunz control arms compared to stock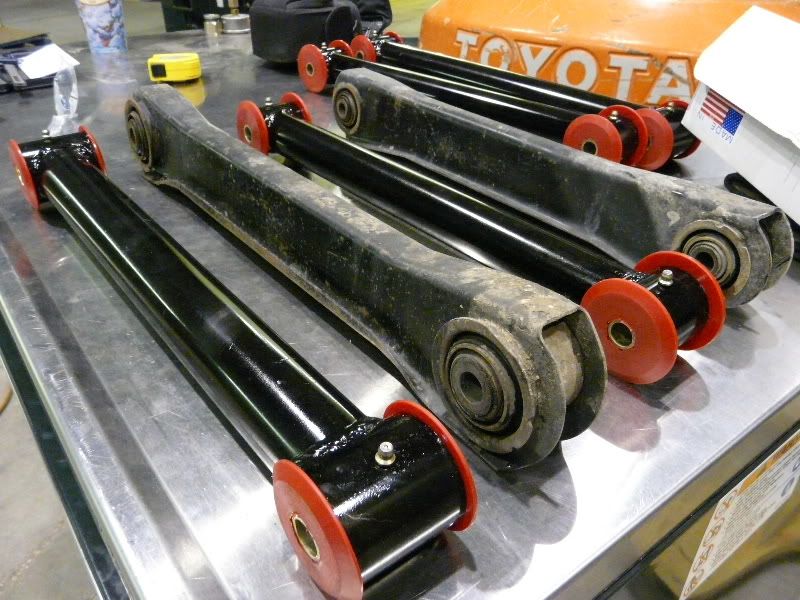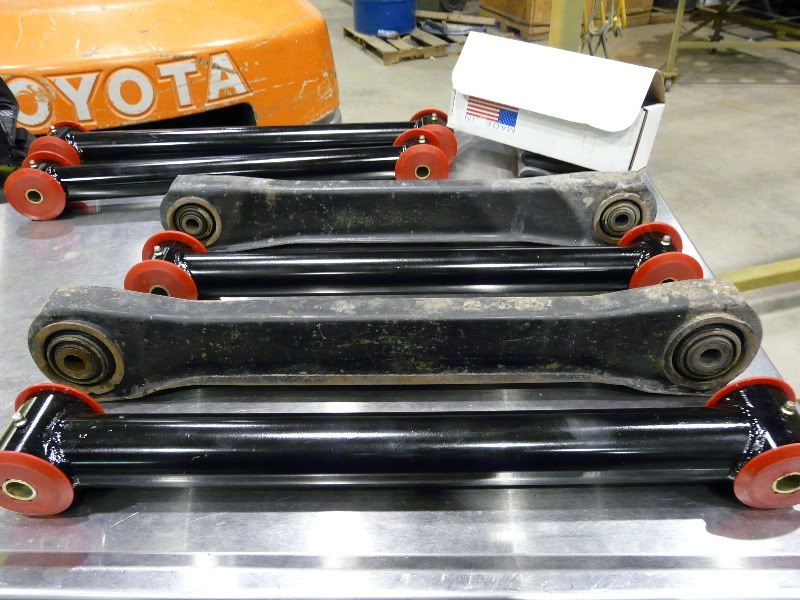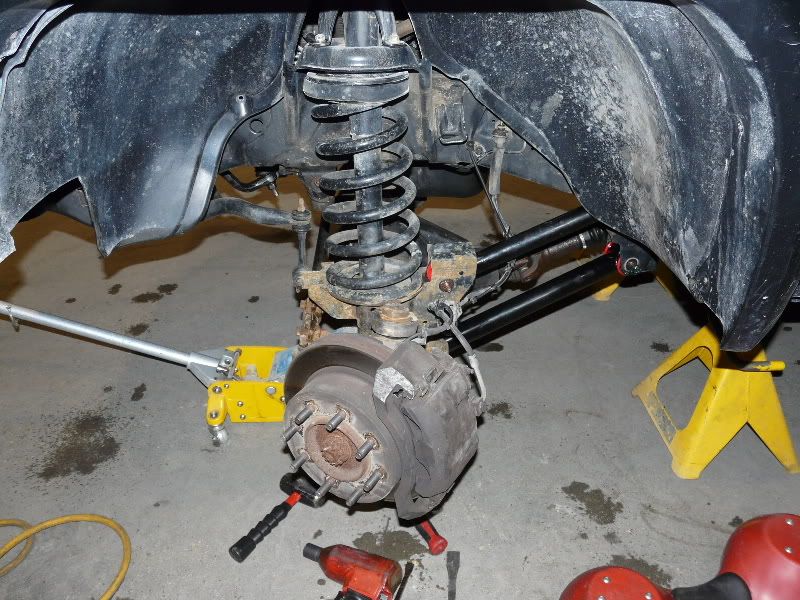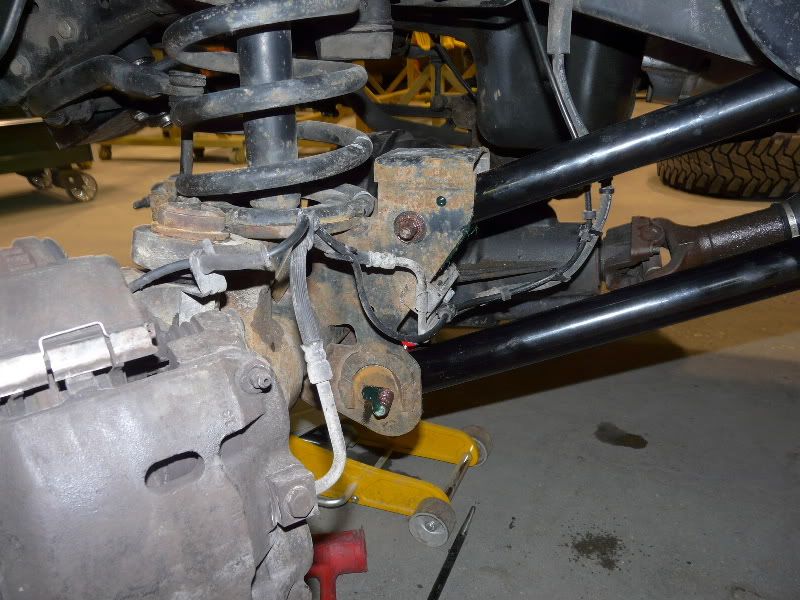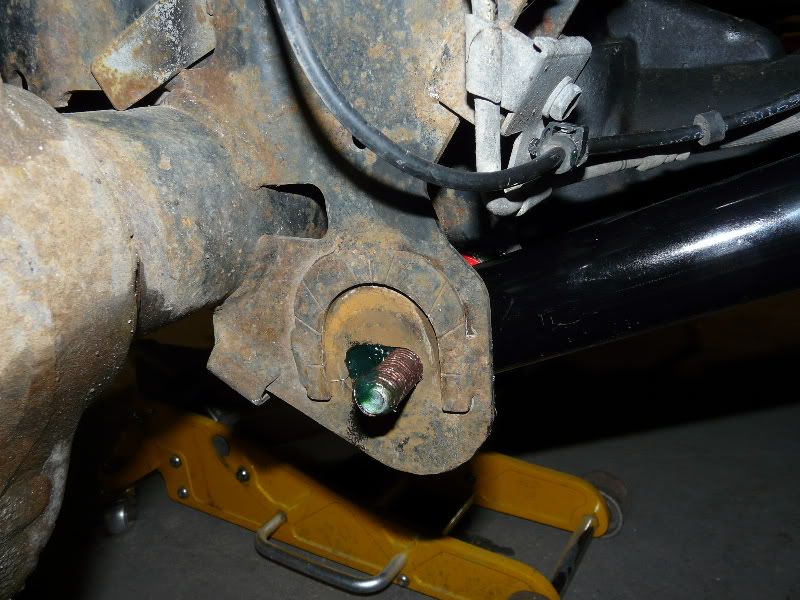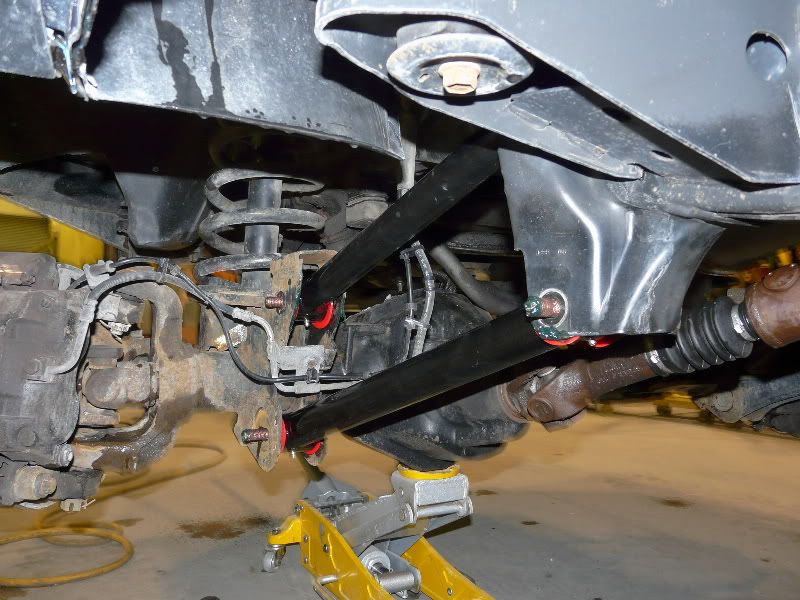 Both steering systems compared
Homemade precision wheel alignment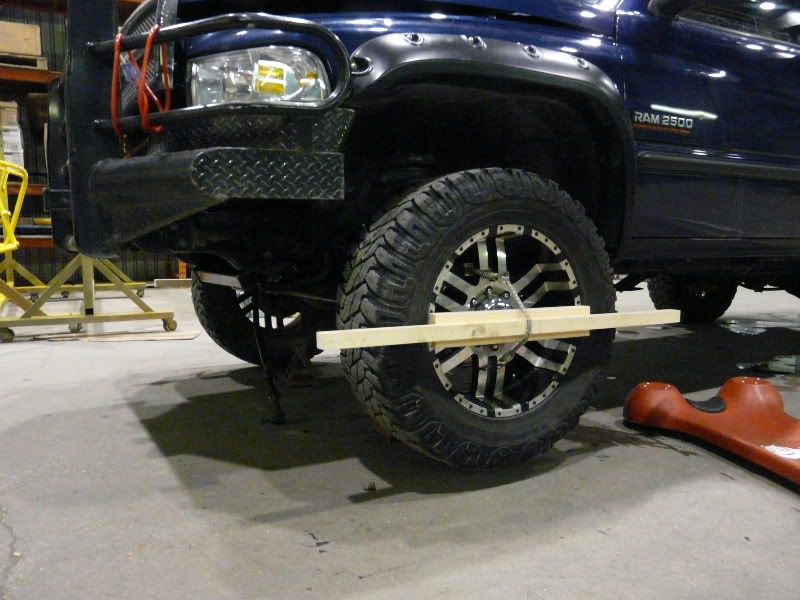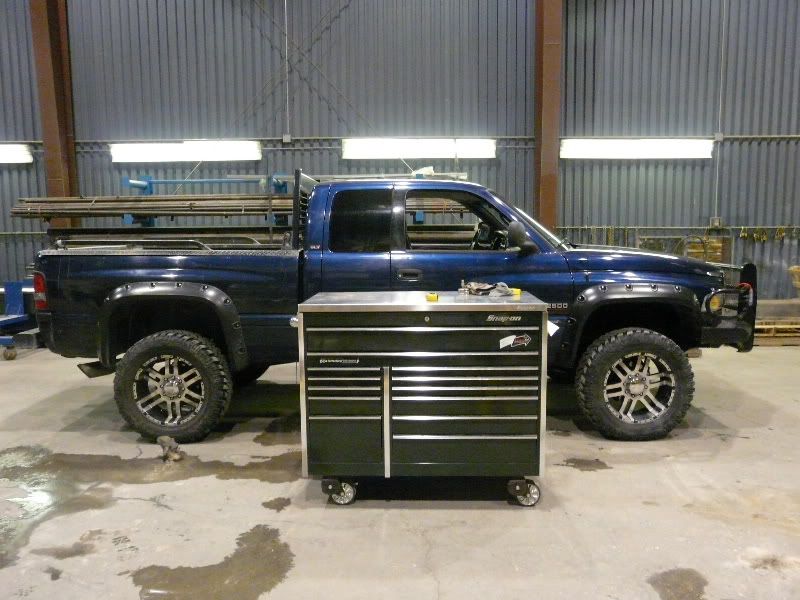 Completed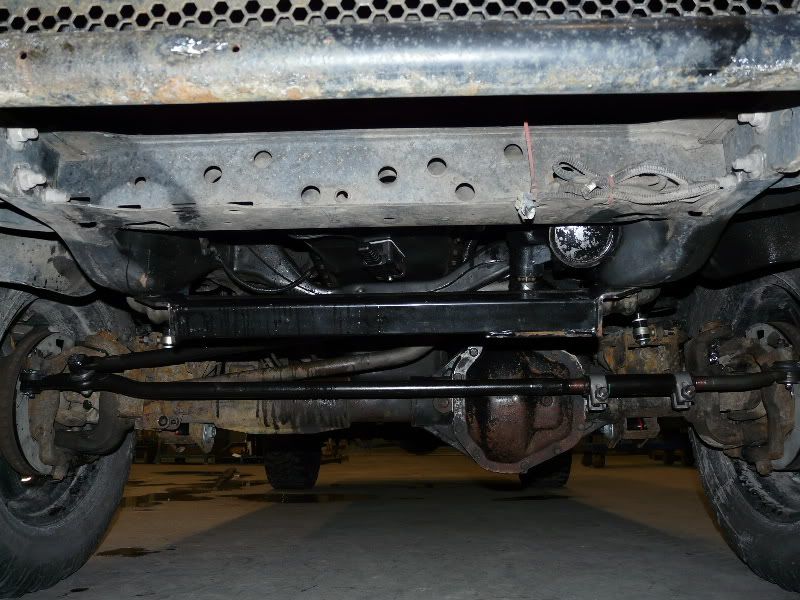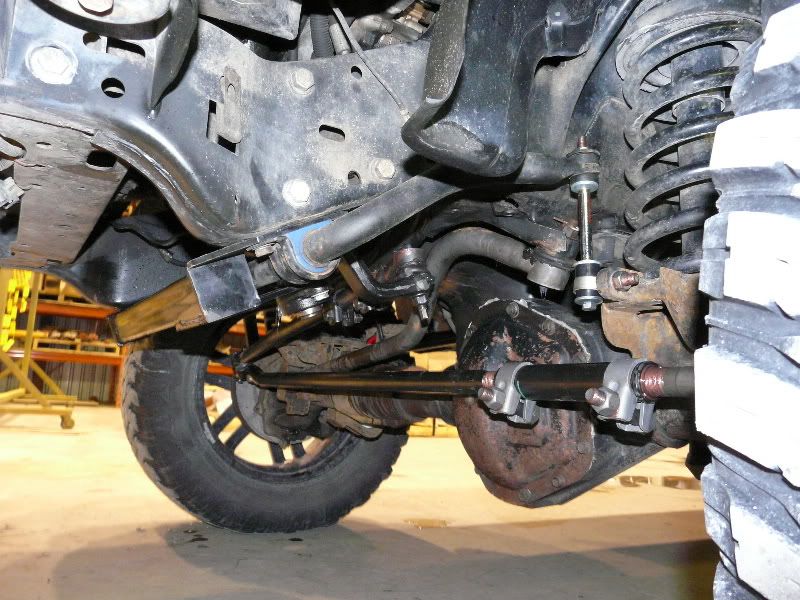 Handling improvement is significant. Railroad tracks and bumps no longer send the truck in all directions, and sometimes I can even take my hands off the wheel. The steering feels much tighter and more responsive. Return to center has greatly improved, probably due to the new control arms. I'm still tweaking the toe but as it is, it drives pretty good.
NOTE: The 't' steeing upgrade does not have provisions for use of a steering stabilizer. As such, I have not yet installed mine and will be making a clamp bracket to adapt it to the tie rod. Currently, with no stabilizer, 35" mud tires and offset 20" wheels the truck still drives MUCH better than before. I suspect it will improve still with the addition of a stabilizer.
I recommend changing the cam bolts and washers when installing new control arms. The indexing flat on one of the washers was rounded out, and as a result, did not allow for proper caster adjustment. Bolts are available at the dealer for a reasonable price.
Overall, very worthwhile upgrades and very affordable.
Anton