I figured I would create a thread devoted to the build of my truck which has been officially named "Big Black" I will try to include lots of pictures of everything that I do to it, since I know how much we all enjoy pics. Here of a brief list of planned mods for the truck:
full built trans (have ATS stage 6)
twin turbos (have 62/480)
stage 3 cp3 or twins (have II 85%)
150ish injectors (check)
head studs (check)
valve springs/cam/pushrods (valve springs/push rods installed, still need to install cam)
wicked coolant bypass (check)
I'm sure the list will change as time goes on.
If you have any suggestions throw them out there.
I will be looking to debadge soon and start blacking out some chrome.
I searched for a black mega cab laramie 4x4 auto with every option possibele for months on end. I finally found the one in Las Vegas and flew to pick it up on 9/24/09.
Here is a pic of it the day I bought it: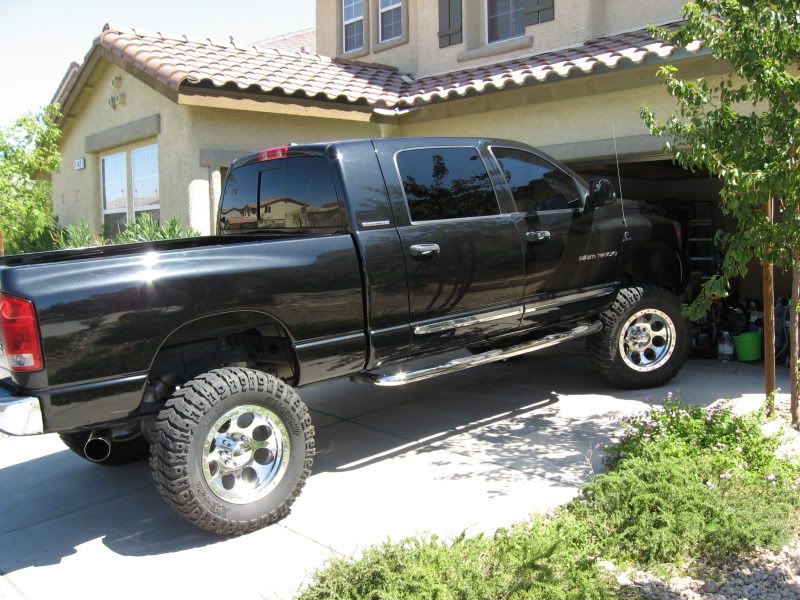 Here is another pic of it the day after I bought it: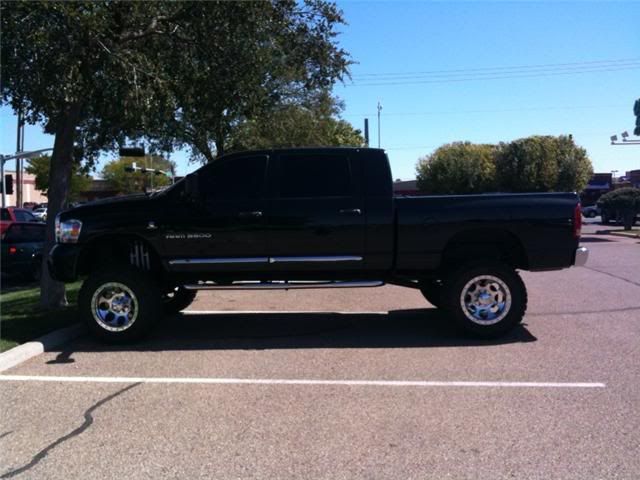 I wanted to go with 22's so I sold the wheels in the previous pics. I bought the tires for the 22's and ordered a set of 22" black novakane 8's which were on backorder for several months so this is how it looked for about 2 months. Yes embarrassing I know. But I also got rid of the tubular chrome steps and invested in a set of AMP research steps
I then did a custom true 5" dual exhaust with 7" tips all painted black.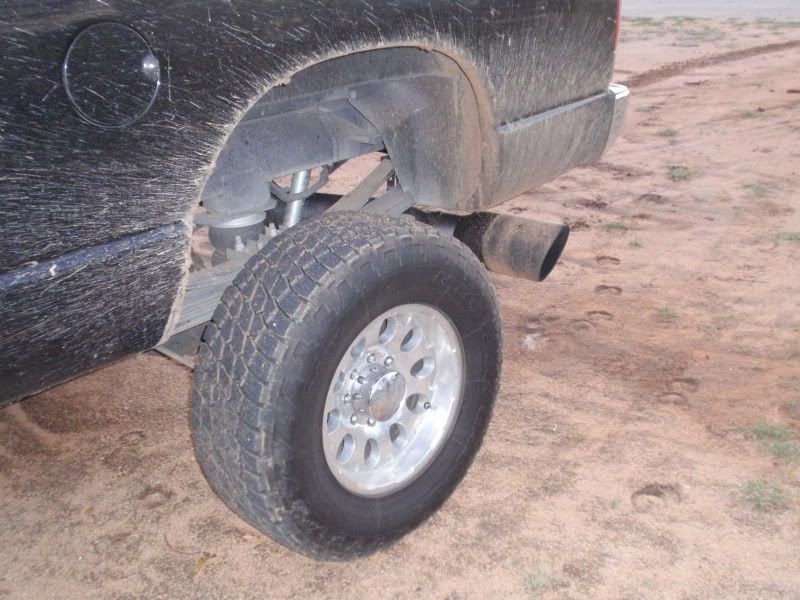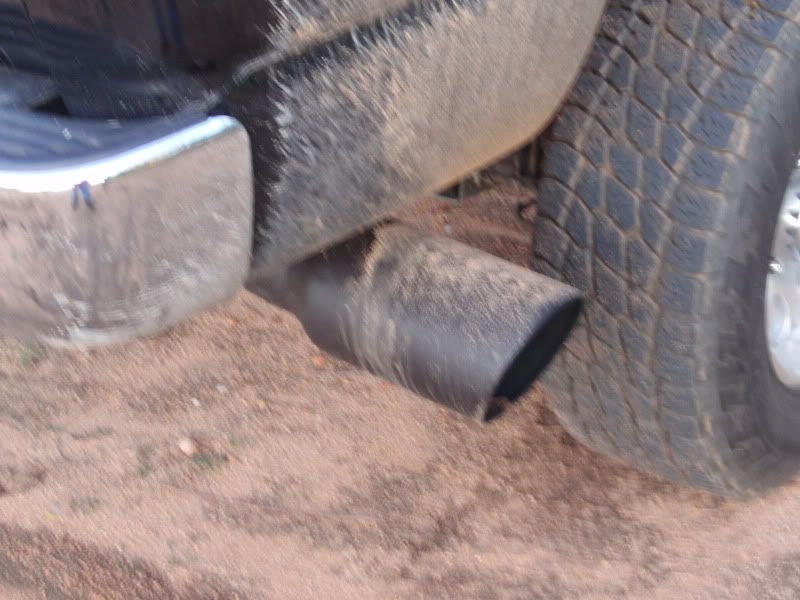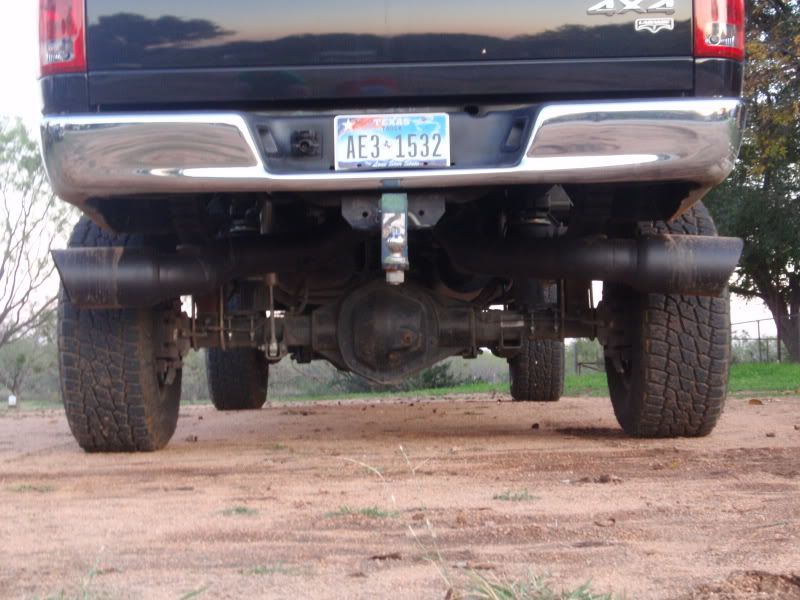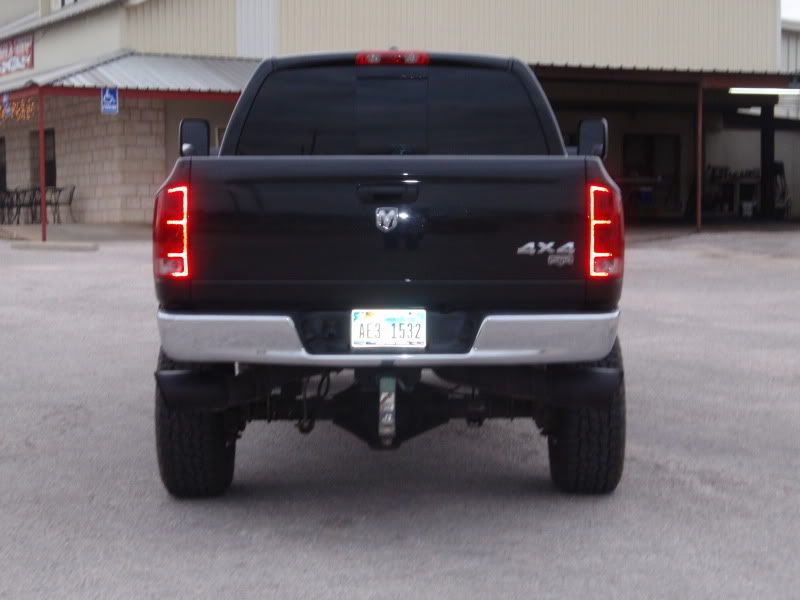 Here is a pic in its current state as of now: