Discussion Starter
•
#1
•
For the last month I've been working on a drop in turbo for the 03-07 5.9 guys. The goal from the start is be stock appearing, fast spool, lower EGT's, and of course add more power without producing excess smoke.
I've been doing the install, the driving, and the dyno testing. Everything is first hand experience and the results have been very successful so far.
Base turbo runs.
After these first runs I then installed the Stealth 64. This turbo is designed to bolt in and require nothing else than removing the factory turbo and dropping this one in place.
STEALTH on top, Stock turbo on bottom
Install is pretty straight forward and within the afternoon you could potentially have them swapped out. It was 80* 100% humidity at 6:45am the morning I swapped them out so staying outside working on the truck was the last thing I wanted to do, but hustling to get them swapped I was able to finish in roughly 1hr and 10 min.
First dyno runs after the STEALTH 64 was installed.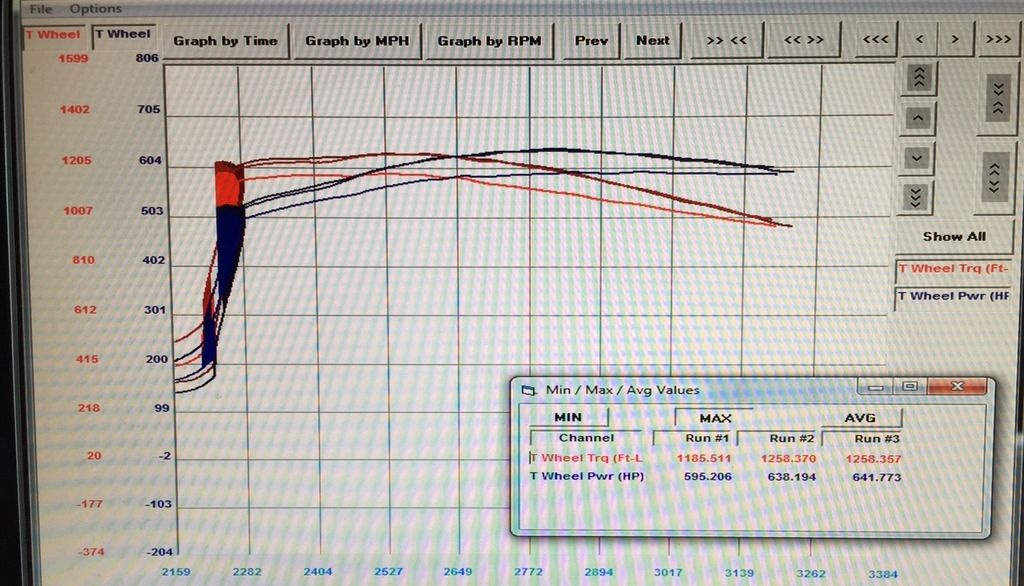 Keep in mind these are max effort tunes designed for max hp on the stock fuel system. Run 1 CSP Tune 3, Run 2 CSP Tune 4, Run 3 CSP Tune5
This is the difference between the Stock turbo and the STEALTH 64. Keep in mind this is with the factory air box and cheap air filter. I wanted to do a test with the S&B intake but I will do that on the next round of testing.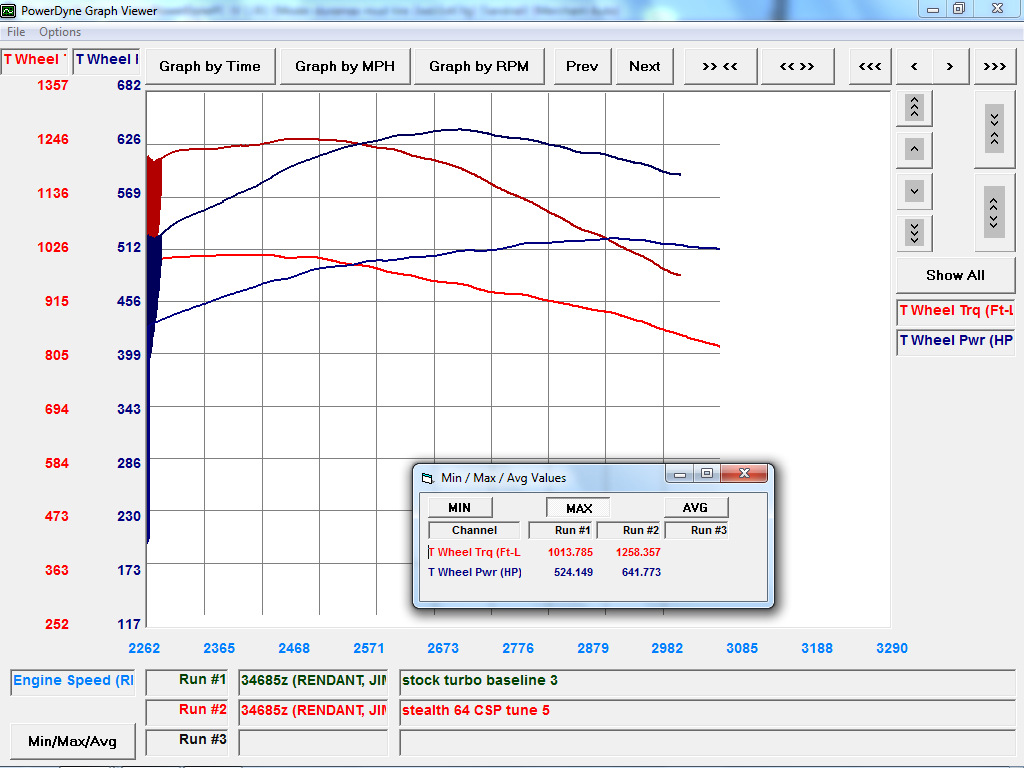 Overall so far we've gained 117rwhp and 245rwtq with just a drop in turbo. The custom engine calibrations with EFI live did not change between the turbo swaps. Same files… only variable is the turbo itself. Coming from a history of big single turbos and compounds I can honestly say this turbo drives amazing and has no smoke coming out when while accelerating. Spool up is just like stock and surprisingly enough the factory air box has yet to show a restriction.
Next up is larger Injectors and a Stroker pump from Exergy to see how far we can push the STEALTH for single turbo applications. We have a goal of 725-750rwhp and high 11's in the quarter mile. Will be doing some towing tests as well after I get a hitch for the truck. - Jim