Discussion Starter
•
#1
•
I realize that my 6.4 truck doesn't exactly fit on Cumminsforum.com, but most of the other message boards aren't loaded with "working" trucks. Pretty simple project just a dab of fabrication, reworking a flatbed, and a touch of wiring. Figured folks might be interested in the new chassis.
Here is its fresh from the dealer '14, 2500, Outdoorsman, 6.4, barebones with rubber floors and a bench seats.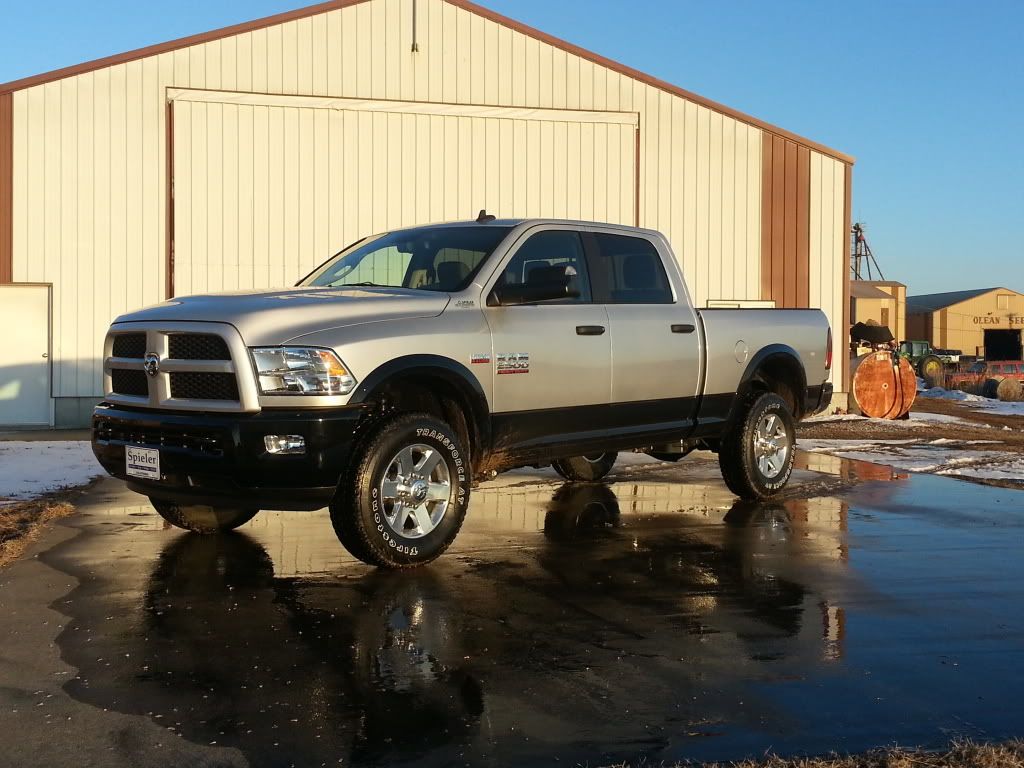 Tintet the windows and drove it for 3 weeks (spreading fertilizer and didn't have time to work on it.) Then pulled the bed.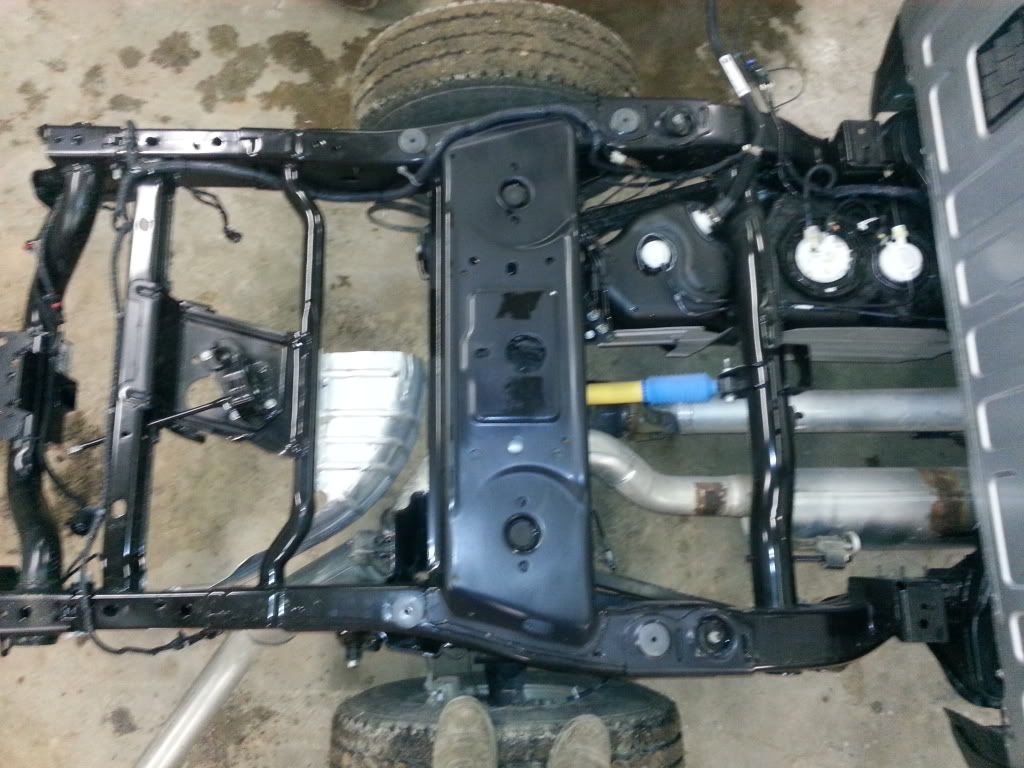 The 1st and 2nd pickup bed mounts are the same height (3rd is higher by the thickness of the reciever hitch mount) it it takes 2" to get over the gooseneck crossmember. The deck of the flatbed is currently 45" off the ground making it 3" taller than my '05 was with the same bed.
Set my old bed on, squared and trued it up. It is 80" wide and 84" long, it doesn't stick out much past the factory receiver hitch.
Started mounting my steps. 1.75" hrew, 2" square, 99" long. Frame has some pretty good mounting points. Front has a hole just above the radius arm, transfer case skid has a pair of threaded holes and a set of holes about 20" back from the transfer case skid. No good place to mount at the rear, likely tie the steps to the toolboxes on the flatbed (coming soon)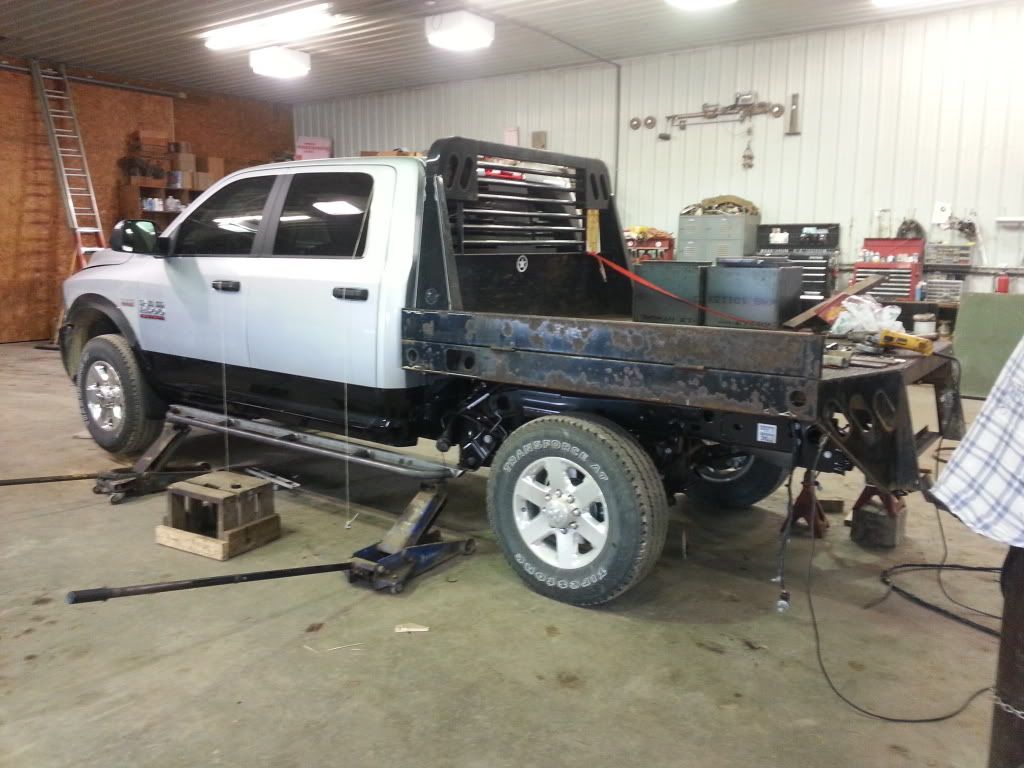 I'm waiting on a second set of tool boxes, 17" ahead of the axle and 23" aft of the axle. Wanted to drive the truck some so I wired up the tail lamps, backup lamps are in the mail. I have read and reread the instructions for from rambodybuilder.com, now I wish I would have ordered a truck with the VSIM. Looks like I will have to add multiple 10ohm 50watt resistors (license plate, left turn, right turn, reverse, and parking)
Still need to figure out the fuel filler, ram has a upfitter fuel filler neck but at $500 I think I can make a modified stock one work. Hope to have everything finished up in a few weeks (welded, sandblasted, powder coated, wired and mounted)
Tommy