Discussion Starter
·
#1
·
My install of my new RDS 51 gallon transfer/auxillary fuel tank in my 2012 Ram 2500 Laramie Megacab.
I purchased the tank and install kit from Northern Tool and Supply in San Antonio, Tx.
Tank:
Install Kit: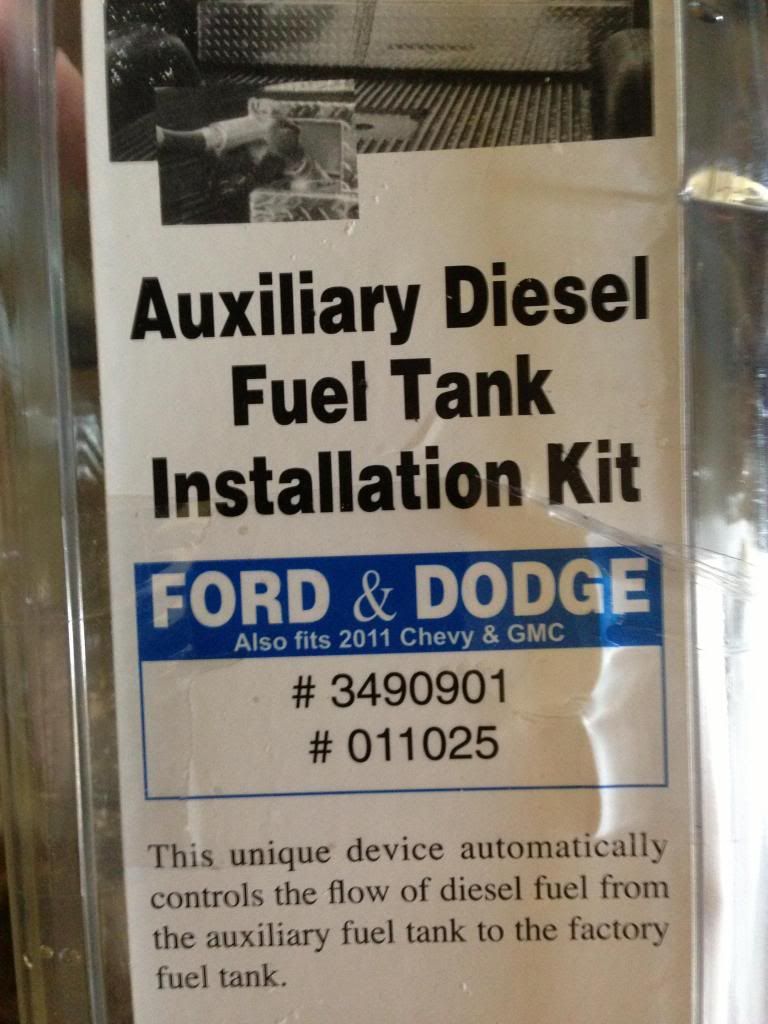 To mount this tank in the truck so that the lid could open all the way I had to leave it about 2 or 3 inches from the absolute front of the bed.
Once in place I marked and drilled the three mounting holes through the tank tabs and the bed floor.(Sorry I don't have and pictures of these steps.)
I had a similar set up in my 06 and one thing i didn't like was the 3/8's feed hose visible from the bed. I was mainly worried that I'd throw something in the bed and cut the hose and lose fuel. For this tank I chose to run hard pipe then put the supplied ball valve/hose barb below the bed.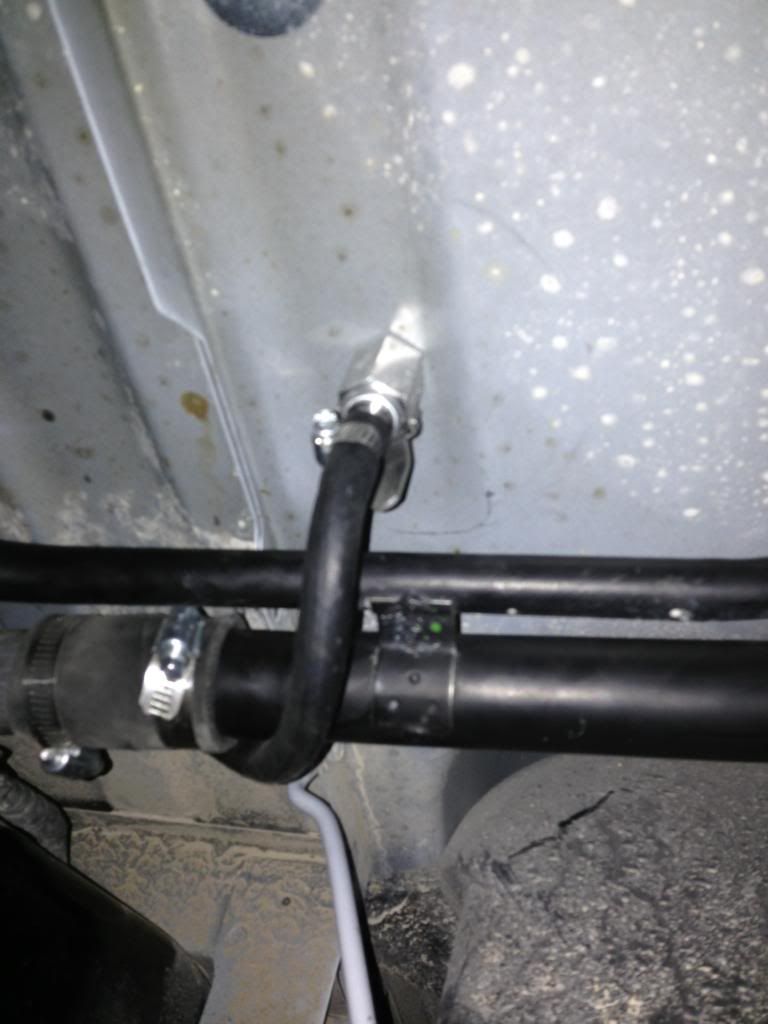 If you notice I ran a double ball valve because I intend on adding an electric solenoid. The valve in the tank is to shut off the fuel flow to add the solenoid with out emptying the tank. Also the 4" piece of pipe is there to take the place of the solenoid until one is purchased.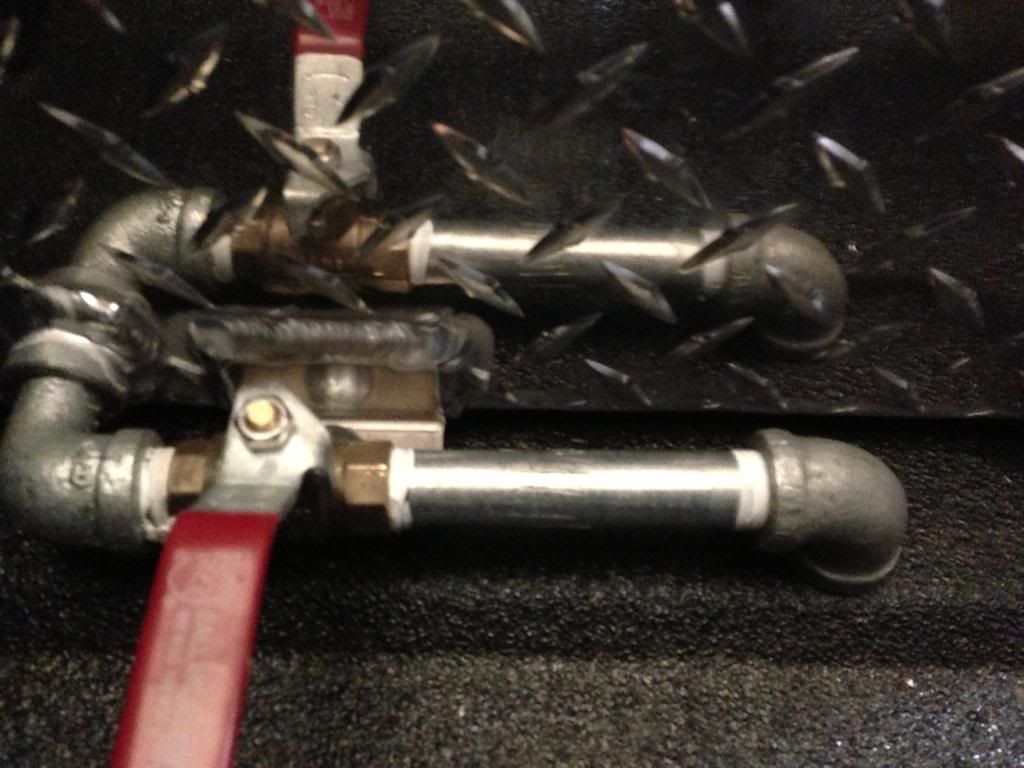 (Again sorry for the lack of pics for these steps)
To hook the supplied "T" into the filler neck I completely removed the neck from the truck bed. Once removed i cut about a 6" section from the tank side. Once I made this cut, I filed down any rough/sharp edges on the filler neck. After spaying with brake cleaner to remove any shavings I began to re install.
Final Product Bolted Down: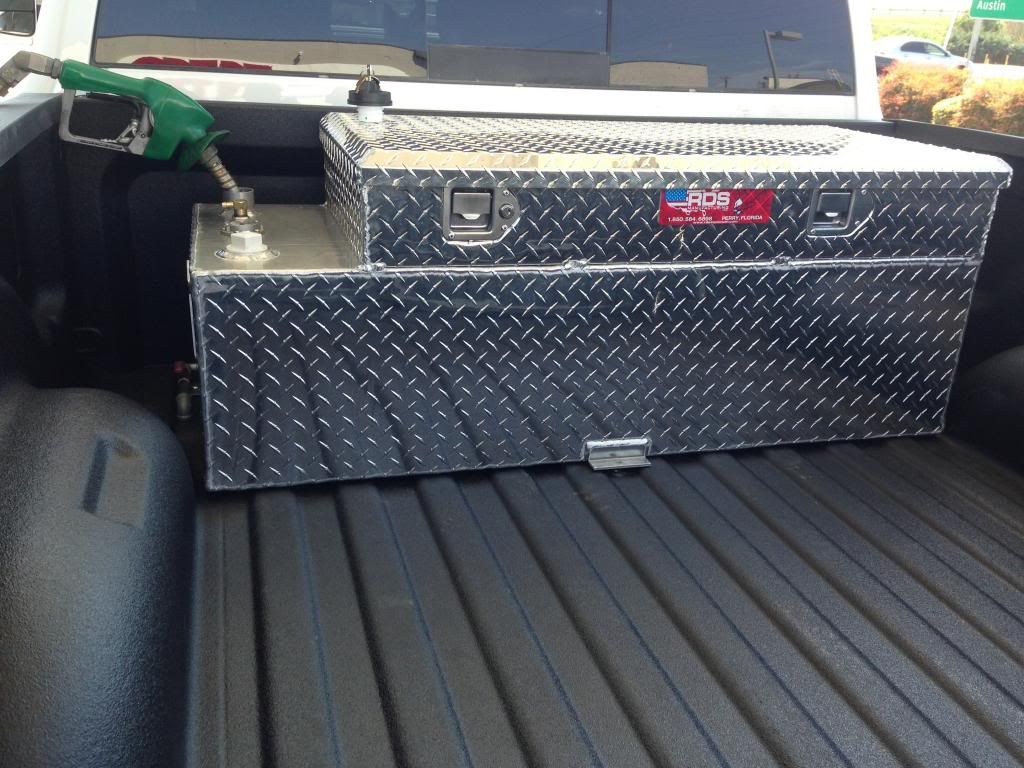 Guys any feedback would be appreciated. This I my first write up of any sort, and I'm fairly proud of how clean everything looks.