Over the summer my Dad and I swapped a Cummins into a V10 Ram. I know its been done but it was hard to find information on, so i figured id write this up with the hope of helping someone...
Started with a 1996 Ram 2500 4x4 V10 with the 47RE transmission. The truck had around 180,000 miles on it and I had owned it for 2 years with the V10. No problems with the V10, good engine, terrible gas milage while towing (got 6.5 towing a trailer to Tennessee).
So with the help of a friend,
https://www.facebook.com/Whitetrashfabrication?fref=ts
, guy puts Cummins motors in everything. I found a 1989 Cummins motor with 150,000 on it and got it with a 3 speed trans for 900 bucks. This was a mistake... but more on that later.
So I started taking the V10 out. But left the tranny, wire harness, gas tank computer, ect.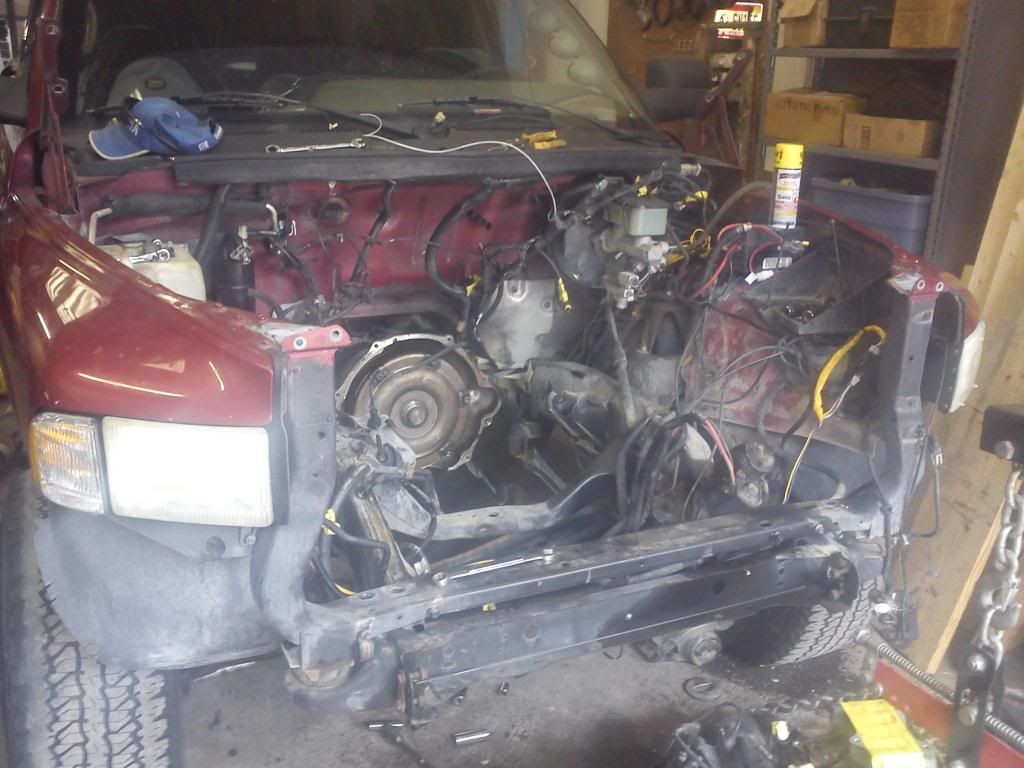 arty018: