Discussion Starter
·
#1
·
Well I finally got my hands on a project truck to work on over the winter. I've been wanting to build a second gen for quite some time now, and I'm finally gonna make it possible! Some of you may recognize this truck, its from western Pa.
Heres the night I brought her home.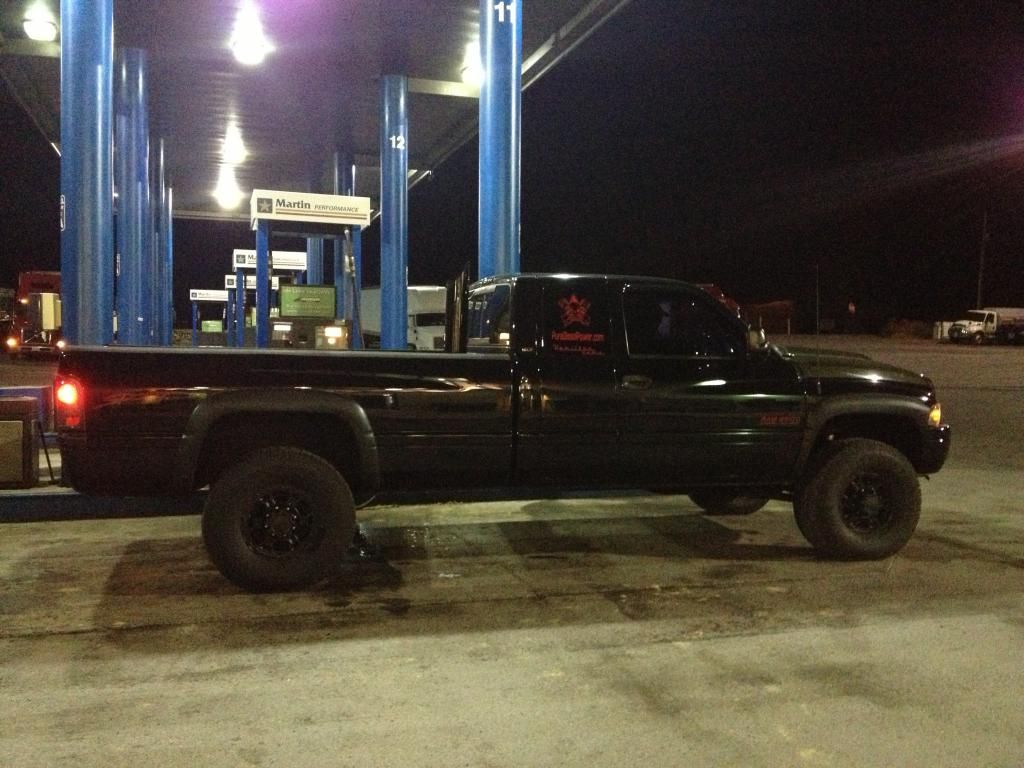 What we got:
1998 2500 12v QCLB 4X4
-176k Miles
-Goerend All Billet Auto
-5x16 Sticks
-Super B 64mm
-12mm 215 Pump
-Hamilton Cam
-Water/Meth
-O Ring'd Head
Just to name a few things. Lots of plans for this truck as of right now. Its gonna be a street driven weekend toy, and I plan on taking it to track in the summer, and local pulls in the fall.
So far the plans are...
-Tear the truck down to a rolling chasis
-Clean up the frame and paint it
-Possibly a Dana 80 Rear
-Fuel Sump W/new lines
-New Bed
-New interior (dash, carpet, speakers etc)
-5x20's
-Bigger turbo
-New paint
And much more! Over the past week I've started to tear it down, and I'll upload some more pictures here after work!:thumbsup: