Discussion Starter
·
#1
·
Hi, My 2004.5 had a PacBrake on it when I bought it. It worked fine for several years but recently quit. I tow an RV with this truck, and the PacBrake is very helpful, so I need to fix it. I don't have any experience with these exhaust brakes so am trying to figure out how to diagnose and repair it.
Below are two pics of it. The first pic is of the most visible part of the PacBrake. It's a 150 psi compressor, Model # 10143
The second pic is of the small part on the front of the PacBrake in the first pic.
First question is, what is this part called and what does it do?
Second question, you can see in the second pic that I can easily pull the part up and out. Is it supposed to be that way?
I found an inline 30 amp fuse to the PacBrake, and the fuse is still good.
Any advice on how to proceed to diagnose and repair this PacBrake would be much appreciated!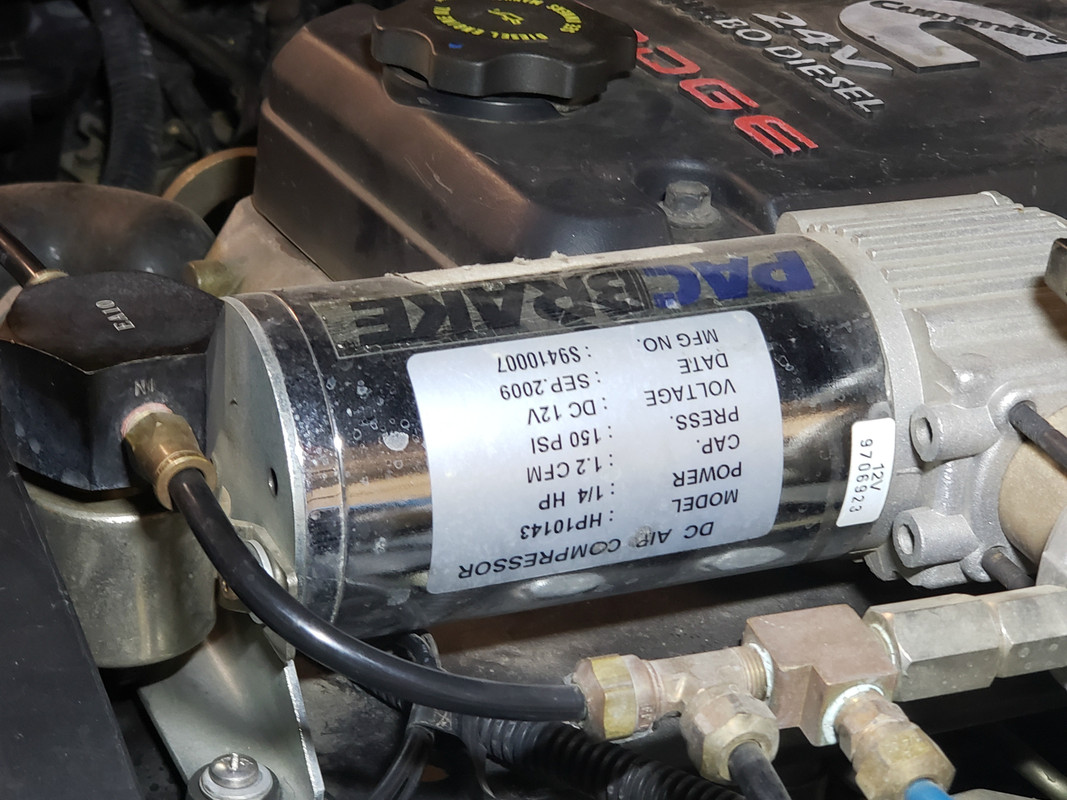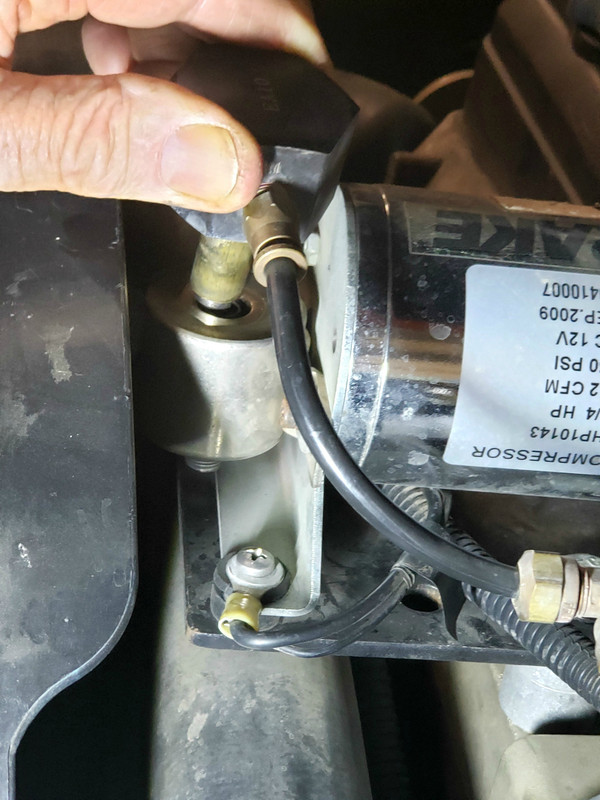 free photo host