so now for the install picks and review.... sorry no pictures of the other mods... more concerned about finishing the project then taking a million images during it...
this is the truck underhood to date. still kinda looks stock ish.....:thumbsup:
this is the he351ve installed and everything hooked up. yes it is tight, but it works well. you can also see the coolant line to the heater core in this image.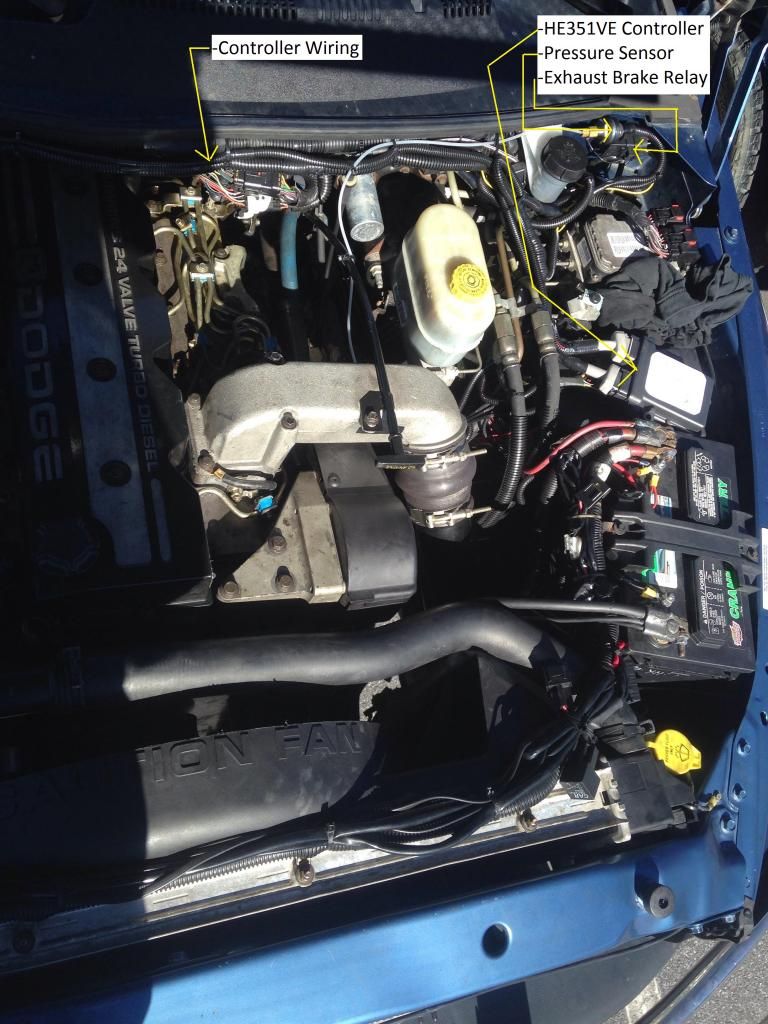 this is the drivers side of the engine bay, you can see the controller mount and the pressure sensor.
the pressure sensor and exhaust brake relay are mounted on the drivers side here: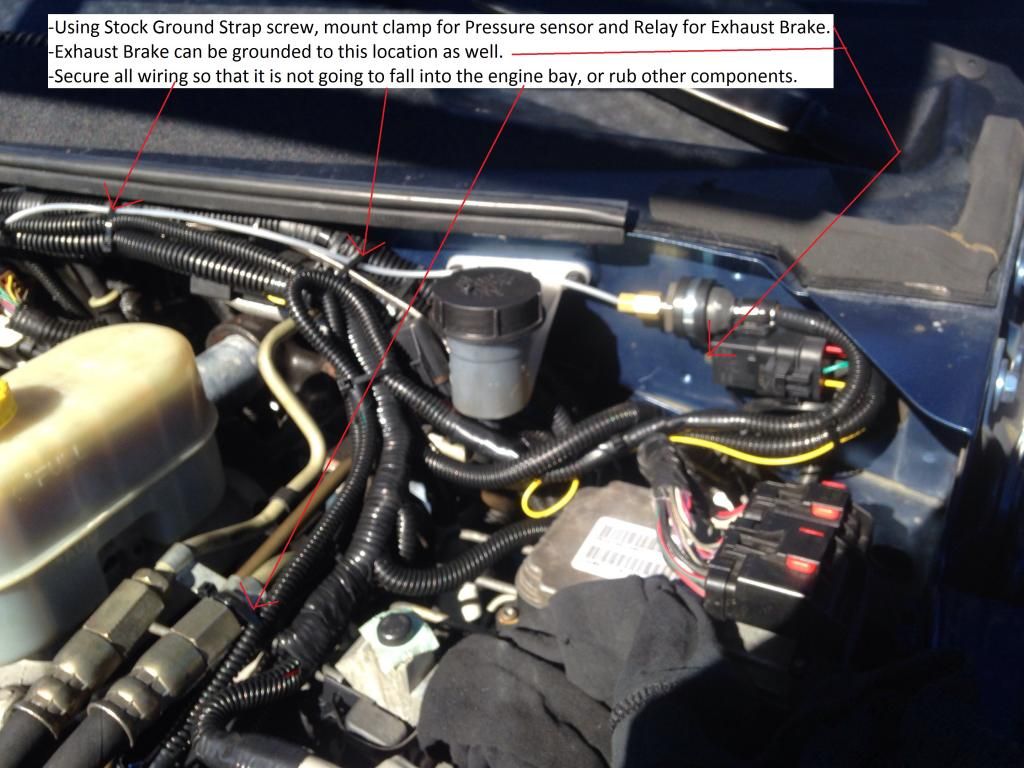 i tapped the intake horn here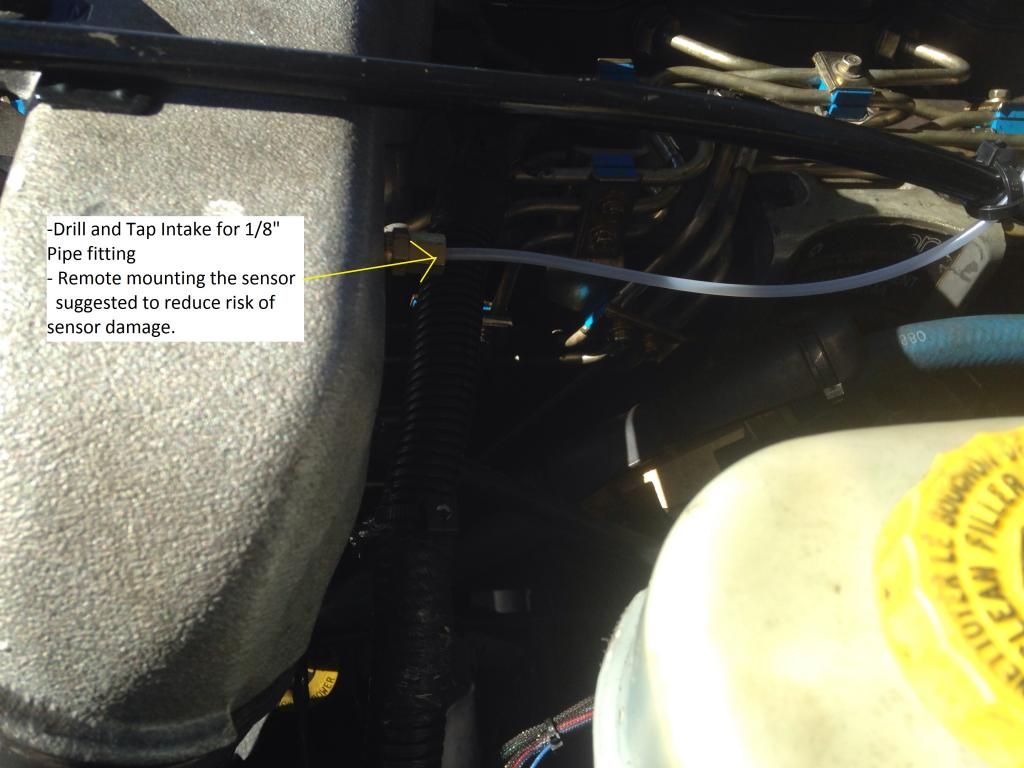 for the controller reference signal.
this is the ehaust hook up. it is an ebay 2nd gen HX40 downpipe made of stainless material. im not thrilled with the fit, but it works... i need to heat it with a torch and bend it around a few things better.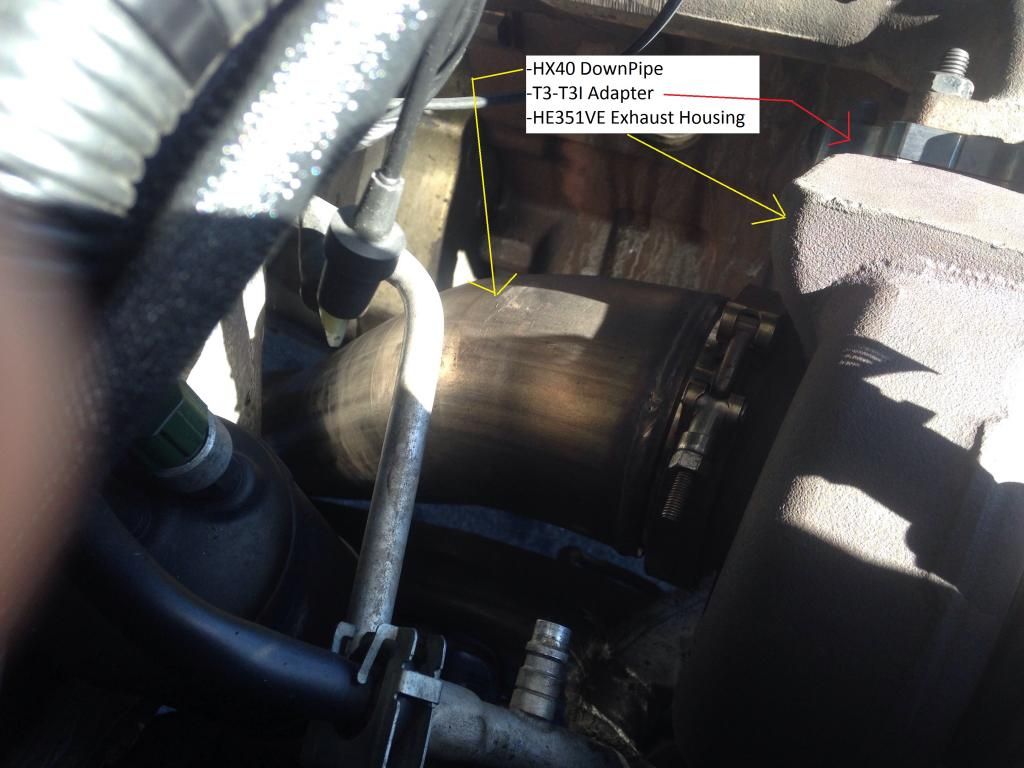 the next two images show the intake piping that needed to be changed for the turbo to hook up. the first is the pipe at the CAC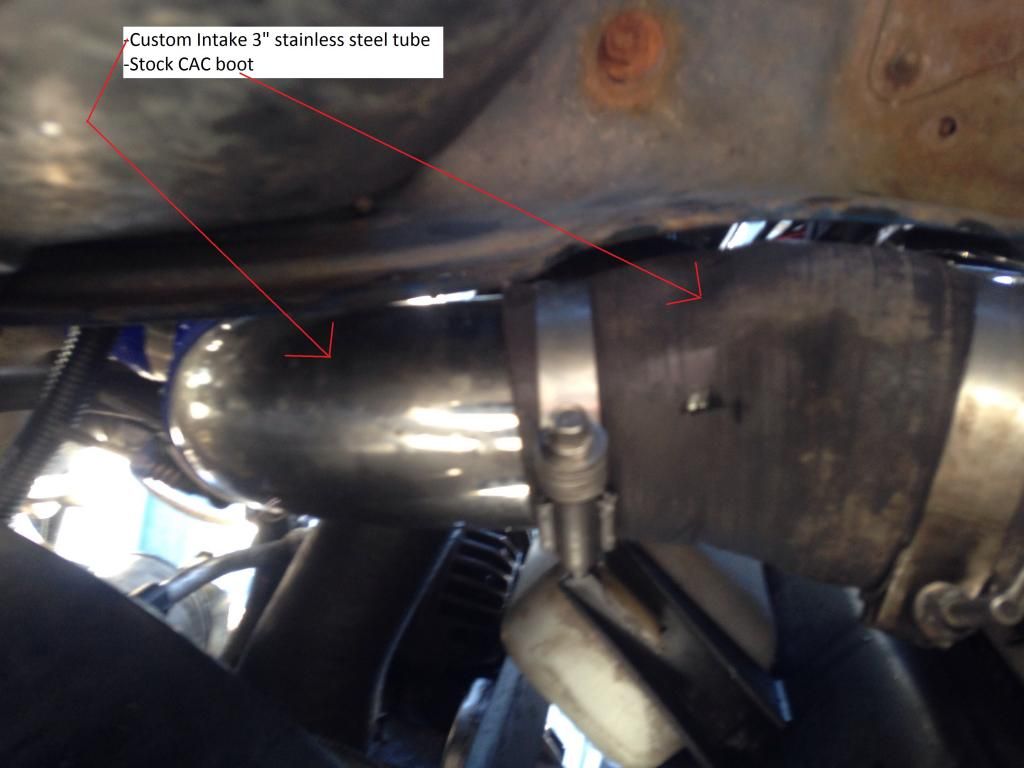 the second is the pip at the turbo. they are joined by a 3" boot between the 2 sections.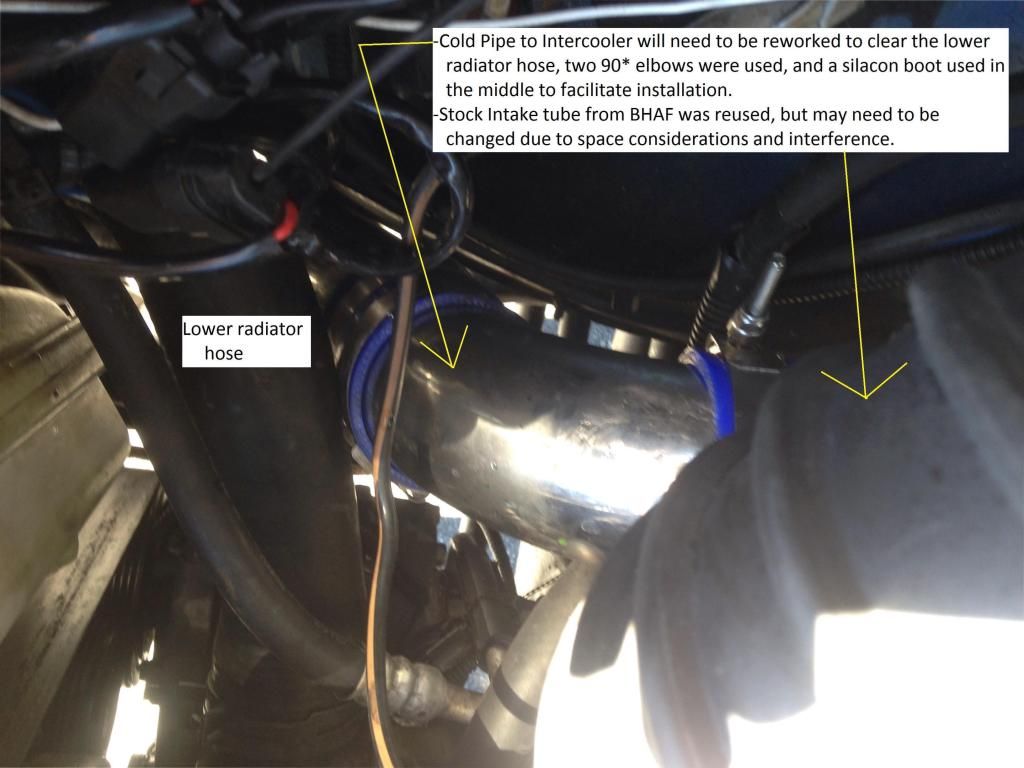 the final image is how i modified the shock tower for the new turbo electrical.
you can also see the lower coolant hose to the original outlet to the heater core, at the water pump. and the new oil return line. the stock oil return line may be reused, but i wanted to modify as little as possible in the event i wanted to go back to the hx35 for some reason. this made it a little pricier in some aspects, but overall it wasnt a hard swap. easily done in a day with all parts on hand.
the controller is a banshee II made by Dolan Steed.
build article
vendor page
the coolant lines are simply heater hose into -8 an push connect 45* elbows and the matching fitting in the turbo. again you could probably tap the VE for 3/8" pipe but this way any ve could be swapped in.
i already covered the down pipe, but it was from ebay,
HX40 pipe
the suspension kit also came from ebay,
the kit came complete with procomp es3000 shocks
.
the adapter flange came from CPPDiesel.com,
adapter.
as did the oil drain tube,
oil drain.
the stock hx35 oil feed line feeds the turbo.
the intake parts were sourced from siliconeintakes.com, i used the 2.75 to 3" adapter at the turbo, and 3 3" couplers. and one section of 2' u bent stainless 3" pipe. cut the u in half and trim the ends to fit. you might chose to weld yours, i didnt for fear of install issues.....
the turbo was a take off from an '09 Ram with 30k miles on it.
i think that covers everything...