Ok guys Travis and I finally got all the details locked down. It will be held at North Star Dragway on November the 13th. Floor it diesel will be bringing out the mobile dyno. I will post up all the prizes and classes this week. The event will be a benefit for Rhett Fregia who was diagnosed with leukemia.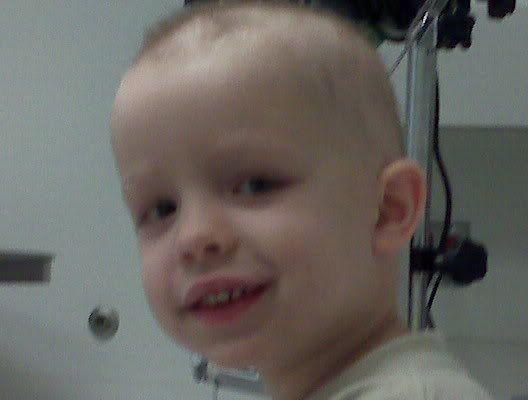 North Star Dragway
3236 Memory Ln
Denton, TX 76207
Registration starts at 8:30am and the first truck rolls on the dyno at 9:00.
There will be a 10min MAXIMUM to make three pulls.
The owner of the Dyno will be running all trucks himself with exception of the higher horse power truck owners who wish to run their own trucks, due to and special "switches or gadgets such as pressure boxes or nitrous." Any exceptions to this must be taken up directly with the dyno operator.
All add-ons such as nitrous must be mounted onto or into the truck. No external bottles or such will be allowed.
The 10 minute rule will be STRICTLY enforced. Unloading and loading of new programs between pulls like last year will be done at your own risk. If you try and only get one pull done and run out of time, your other two pulls will be forefitted. Sorry, no exceptions.
If you wish to make runs with and without nitrous to get into two different classes, you must enter your truck twice and make two separate sets of pulls.
$60 for three pulls, 10 minute limit on the dyno.
Classes as follows:
0-450
451-550
551-650
651+ fuel only
Big Dawg Trash Talkin Open class (nitrous)
Here is what the Prizes are gonna be, though they could change at last minute if something else come up.
Also, remember to bring some extra cash to buy stuff from the raffle to help out this wonderful young man.
Here's what we've got:
0-450:
1- $250.00 Valair Gift Certificate
2- AFE Drop-in Filter
3- Discount Tire Gift Certificate
451-550:
1- H&S EGR Delete Kit for 6.7 liter Cummins
2- AFE Stage 2 CAI
3- Discount Tire Gift Certificate
551-650:
1- Injectorparts.com Injector Nozzles
2- Dunks leveling kit 1994-2010 Ram 2500,3500
3- Discount Tire Gift Certificate
651+ Fuel ONLY:
1- Dr. Performance Race Box
2- $200.00 Turbo Performance Gift Card
3- Discount Tire Gift Certificate
Open Class Big Dawgs:
1- Devil's Own Water/Meth Kit
2- $250 Valair Gift Certificate
3- Discount Tire Gift Certificate
To be raffled off:
-Air Dog 2 of your choice
-S&B CAI
-Hamilton Springs
-Quadzilla Duramax Tuner
-Discount Tire Gift Cards
-Bully Dog E3 Economy Diesel Programmer
And a very special THANK YOU and GOD BLESS YOU to our sponsors this year.
The track will be open to race for $5 a race per vehicle.
It WILL cost $10 per person to get in the gate, but remember guys and gals, this is for a good cause.
More details will be released as Travis and I get them hashed out.
For all of you guys who didn't get to go to Buda this year, here is your chance to see what your truck's got. Even if you don't dyno your truck, come out and make a pass or two down the track. Keep in mind though that none of the "racing" money nor gate money goes toward the benefit. Only the money that is left over after all expenses have been paid will go toward this great cause. There will however be donation jars to which you can make contributions. Come on out and let's all have a great time. We're looking forward to seeing everyone and making new friends.
God willing, this will be even bigger than last year and continue to grow every year thereafter.
God bless and let's roll some coal.