Discussion Starter
·
#1
·
Whats up ladys and gents. I just got myself a 2010 2500 Megacab picked it up off a buddy of mine I believe I pretty much stole the truck it s Laramie "Resistol" Edition 76,000 miles , EGR, DPF delete, Heater Grid Delete, Aftermarket boost tubes ,after market intercooler and some type of intake horn, also has a AFE Cold air and a mini max strapped to it. It runs great!
arty018:
Heres the day after I picked it up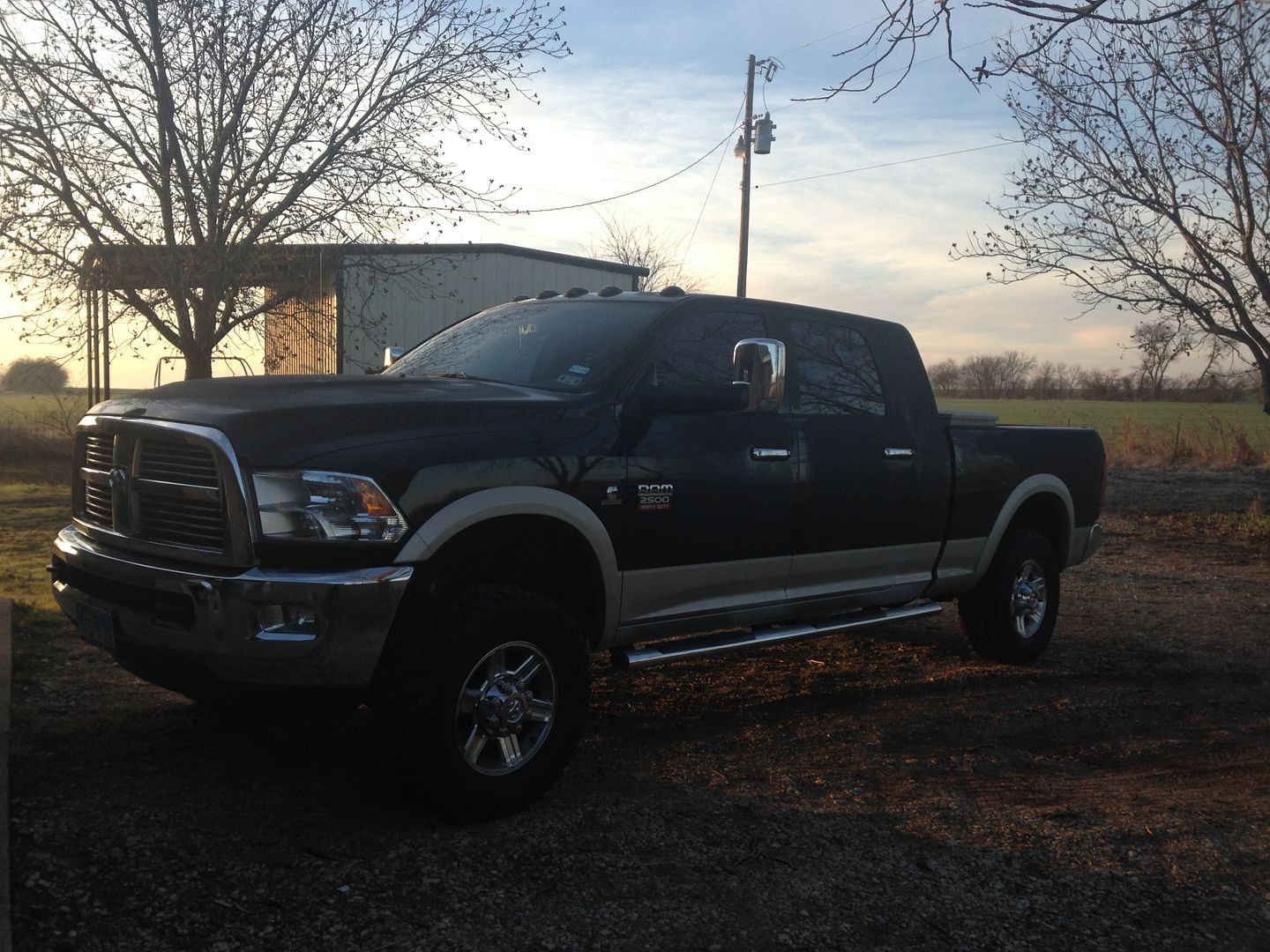 removed steps
I just put a nice detail job on it. also I've ordered a "Mopar" 6" Super lift a buddy of mine at the dealership hooked me up with a dang good price. I wanted the BDS but couldn't pass up the deal on the super lift. I'm sure it's going to ride like a tank but I'm hoping it's a little better than that. also next week i'll be ordering 37x13.50r22 interco m16's then wheels shortly after. glad to be here!