Discussion Starter
·
#1
·
Started another thread earlier, you guys wanted pics. I would have done a write up but it would of ended up way too long. Its simple and straight forward. I bought my dash from The dealership for 622! Fitment was absolutely perfect. This dash is made by a different manufacturer than original and it is also made out of better thicker material. Heres the pics!
Just getting started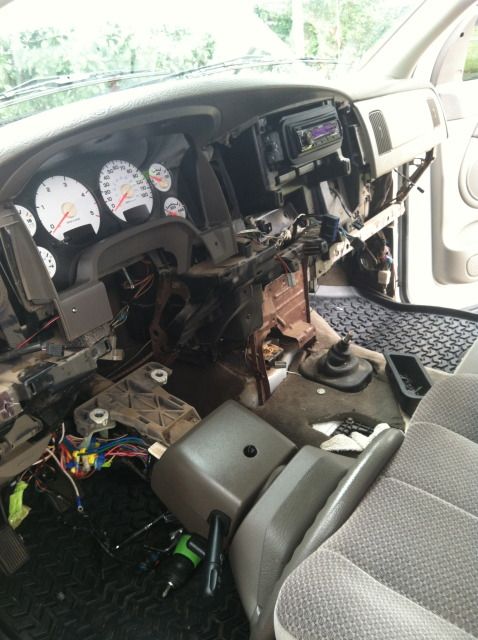 I took several picture of where wiring was. I opted to pull the main harness off of the back of the metal tube on the dash because of the aftermarket alarm system (which i promptly cut out during reinstall due to the shibby job of the alarm shop.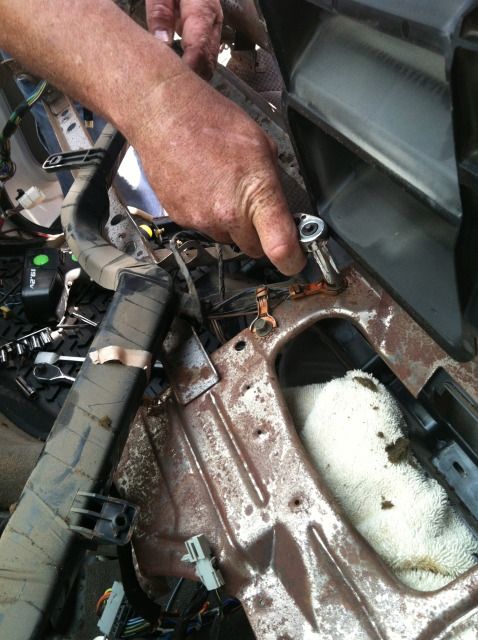 Point of no return!!! This would be a good time for blend door fix's as well as a good wipe down and blow out of the HVAC system... Of course i didnt fix my blend doors:doh:
New dash going back in
Almost done!
Just took these tonight because yall wanted them.
NOTICE THE NICE TIGHT FIT!!!! Couldnt be happier!!!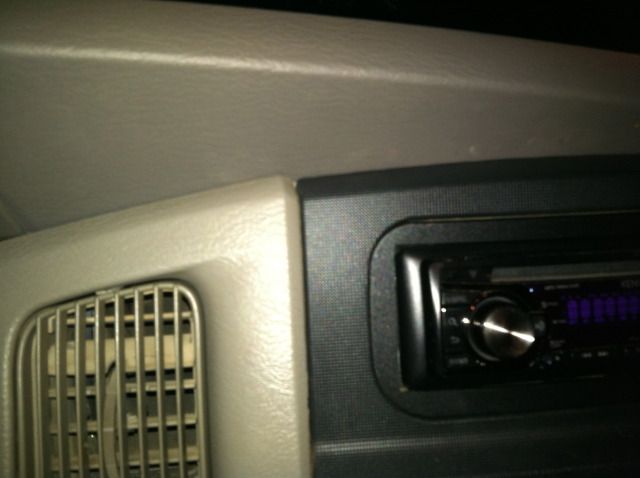 This really wasnt that bad of a job despite what everyone says. No special tools needed, Just take stuff off and putting it back on is all your doing. I will be happy to answer any questions and if your local I can help you (will work for beer). I decided not to go with a cover lay for the simple fact that your not fixing the problem only putting a bandaid on it. The little pieces under the cover still break off rattle, can cause electrical problems including airbag issues and FIREHAZARDS! Trust me this job looks alot worse than it really is. The electrical plugs only plug into one place so there is no need to worry about messing up your wiring. If your thinking about doing this then..... DO IT!!! DONT GET THE COVERLAY!