Discussion Starter
·
#2
·
Well the clutch is holding great, engages smoothly, but early, but that is to be expected I guess, not that it's a problem or anything. Left some dually marks around a bend today, that was pretty cool, with a 8K cap. trailer hooked to it. It has started to rattle a little bit, but I guess that is to be expected as the springs loosen up a bit.
Here are some pics of the old clutch...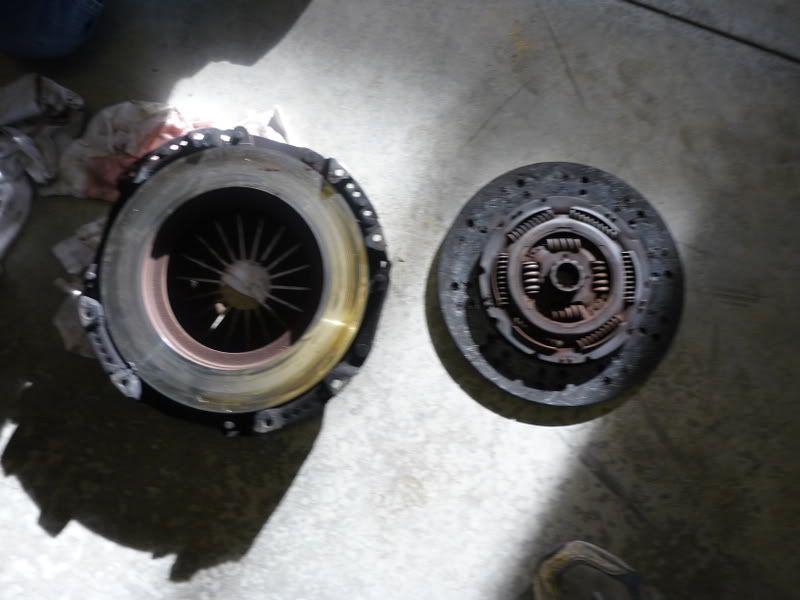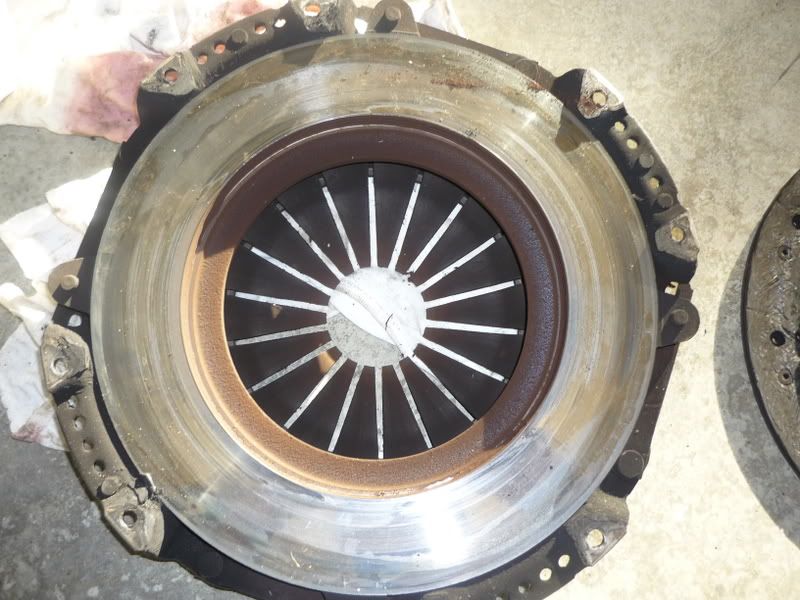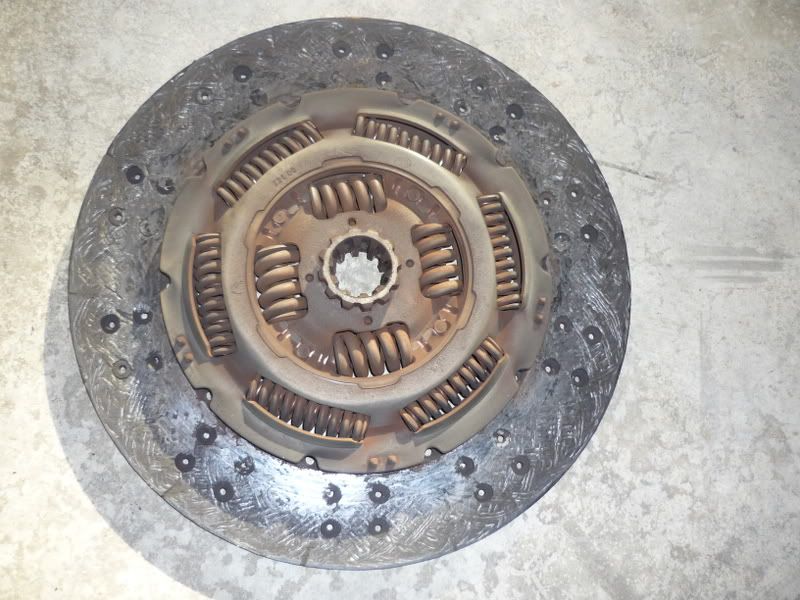 It took about 4 cans of brake clean, and putty knife and a pile of rags to clean out the bellhousing, there was about a 1/4" of dust and grease in there, the pilot bearing on the flywheel came apart and there was no grease in the throwout bearing....
Next step, stacks, and more parts for the new engine!