Discussion Starter
·
#1
·
. This 60 year old Grandpa has been around long enough to see a lot of fads come and go by but what's this new childish "Towing Mirrow" club I've been reading about. You mean to tell me if I don't have mirrors that jut out into the next lane I would not be accepted into today's society of pickup truck owners.


:rofj Give me a break,


and what's this crap about driving with your mirrors up or down?
I just ordered a 2017 Ram 2500 Cummins, my first diesel and guess what, I didn't get those moose antler mirrors simply because I didn't need them because I don't tow.
OMG, how am I going to make it through the rest of my life without them.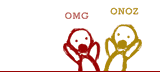 I'll leave this to the younger generation who feel a need to fit in at any cost.:smile2: