Discussion Starter
·
#1
·
i remember when i got my truck a bit more than a year ago and i was saying "it has enough power" and "its good enough i dont want it to be a money pit"...... after a lil wrenchin the gearhead came out in me.
over the past year i have been through just about everything on the truck, and the constant thinking about what to upgrade next.(wyoming farm truck so shes been worked) and that leads to this build... i put my truck away this winter. (wisconsin's salty roads and cold temps arent nice to the old girl, or start ups and cold shut downs to move it outta the way) before i put it away i was noticing that the headgasket weeped alil bit and hazing a lil bit. but it wasnt terrible YET so that was my first objective for spring before, headgasket and midaswell stud and oring it for future upgrades while im in it... and then i decided it was time to go to a better turbo (current h1c with 16cm and new internals) and i started looking into all that....
i starting looking for turbos and it seemed to get anything worth buying for what i want i would be spending close to 1000 for a nice aftermarket, but i got convinced by the he351 by how everyone here likes it that has upgraded it to... well if i was planning on maybe spending 1000+, and the he351 i found was pretty resonable, i midas well keep spending, i always wanted to do a twin turbo setup from seeing how other people loved it and the performance they got, and how cool itd be (sounds too, hehe) to have that set up, well shortly after i found a ht60 (27cm) that was rebuild and being sold on here by swalldog. (thanks!)
arty018: soooooooo why not just jump into doing twin turbos while i got time to fabricate.
i love fabricating, customizing and problem solving how to make stuff work. and man does this project have alot of fabrication. but to keep cost wayyyy down thats what has to be done, otherwise youll spend a good chunk of money just on all the lil things you dont think about. i figured i hadda start a build thread while most of this stuff i did is still in my head, and still a lot to do before i have the set up done.
so before i type more of a novel ill post some pictures and get this thread started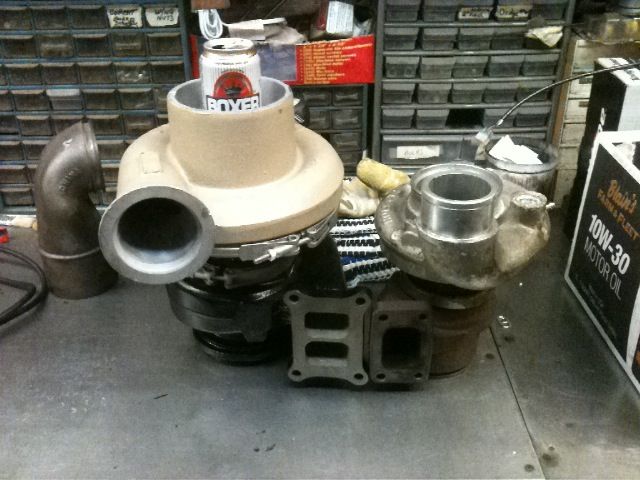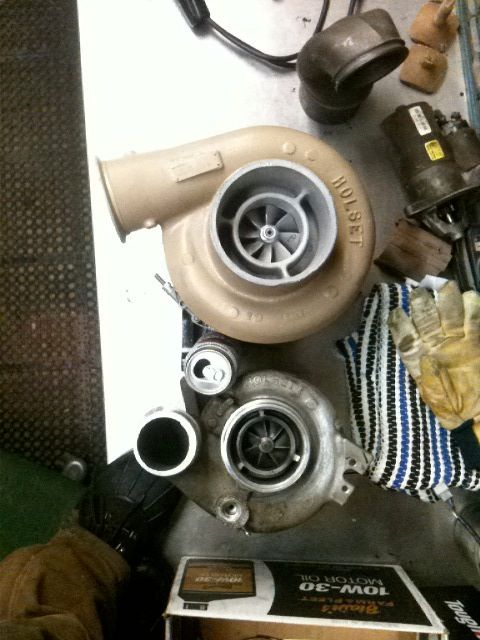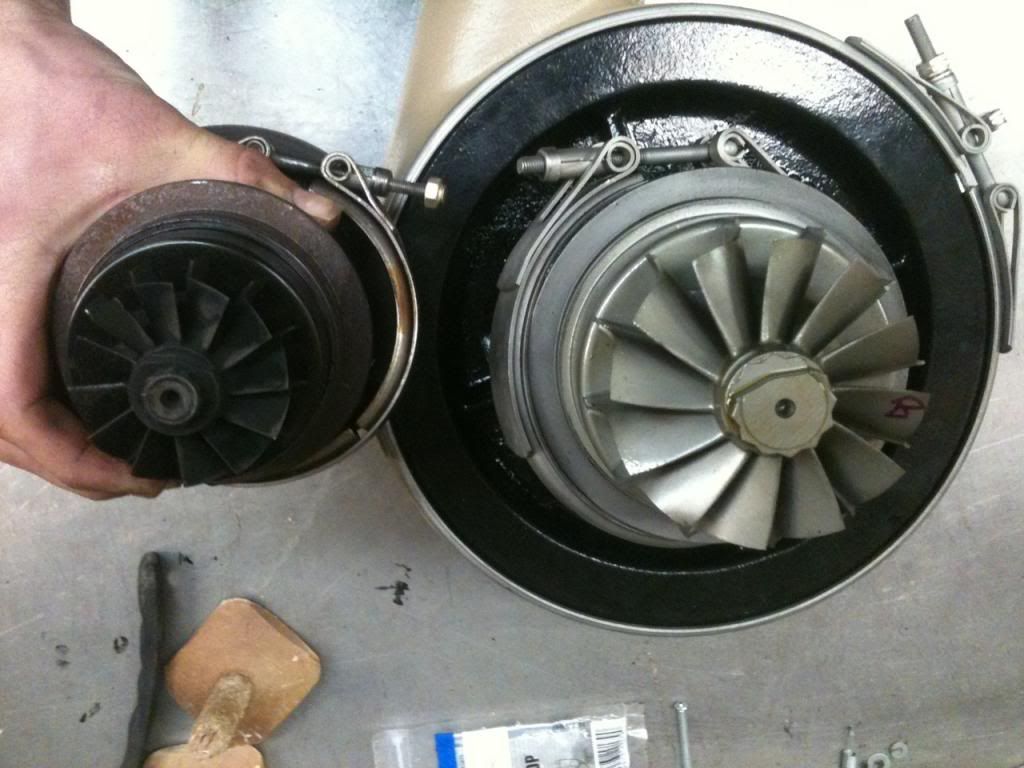 :stirpot: thats all ya get for now, later on ill get write something up and post some pictures of the fabrication ive done so far and parts of collected and some good sites to get stuff for reasonable.
:beer: