Discussion Starter
·
#1
·
With all the talk about LED bulbs and Morimoto plug and play LED headlights etc etc I figured I should share my headlight Build using Morimoto Mled projectors in the Quad housings.
You can find the full article here
The perk of the Mled setup vs a HID setup is the lack of wiring needed for a modern truck. The entire wiring and all parts are located inside the housing. No relay's no canbus foolers no extra wires or screws in my new truck.
Here is the approx location of the LED controller.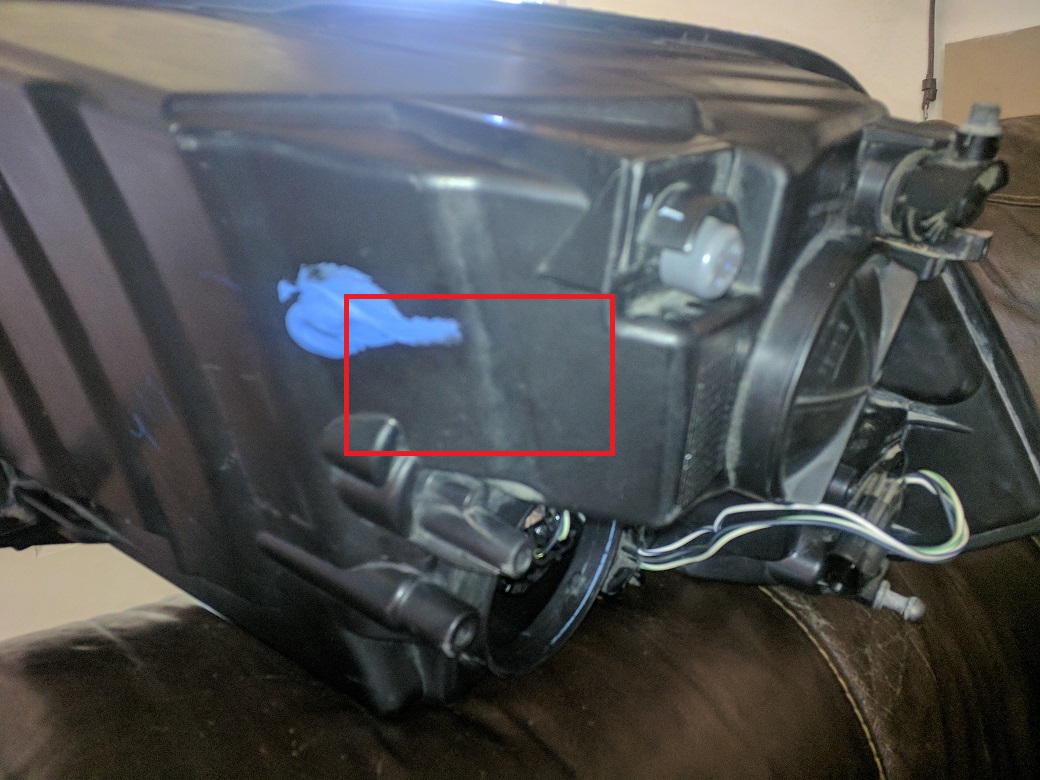 You just plug in the stock wiring to the housing and away you go!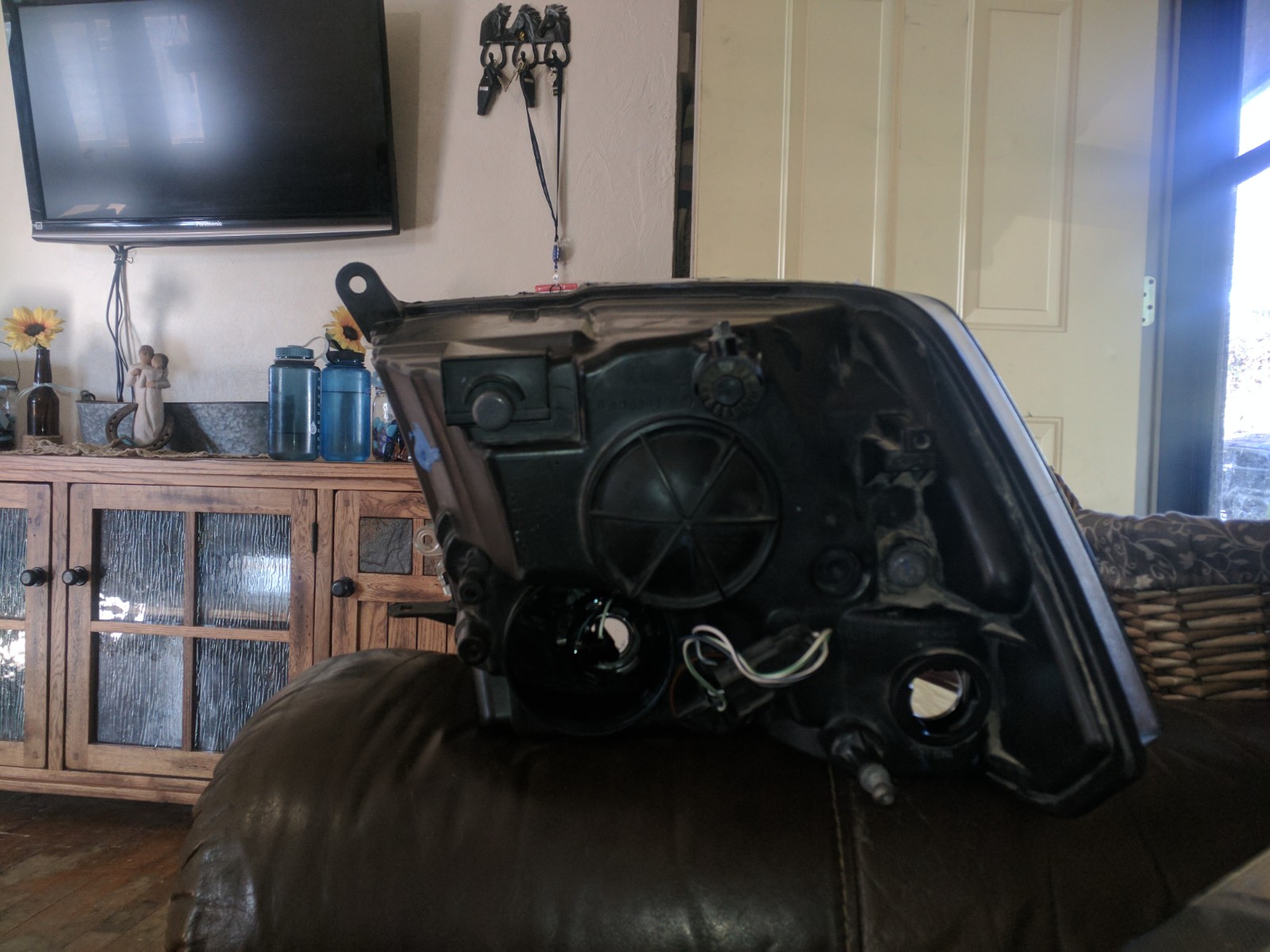 I spliced the high beam to trigger the MLED high beam while keeping the OEM High beams active.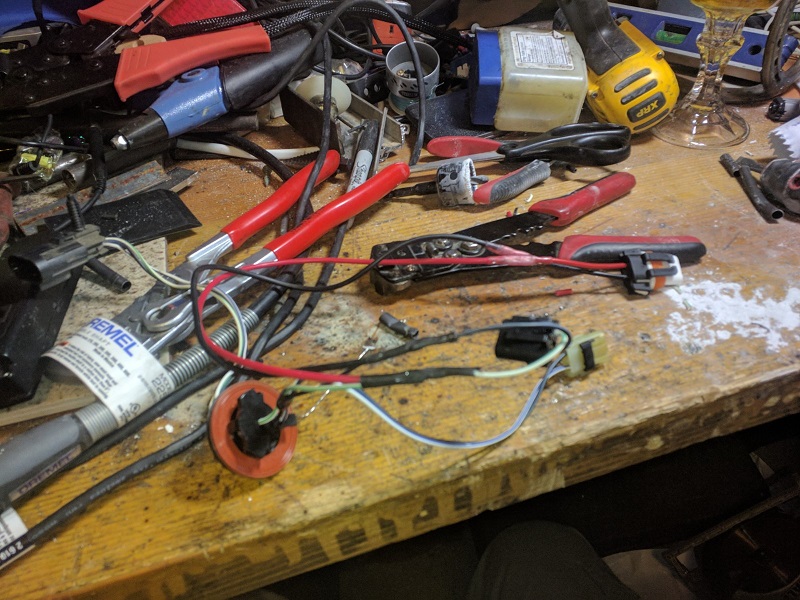 I used some oven cleaner to peal off the reflector on the low beams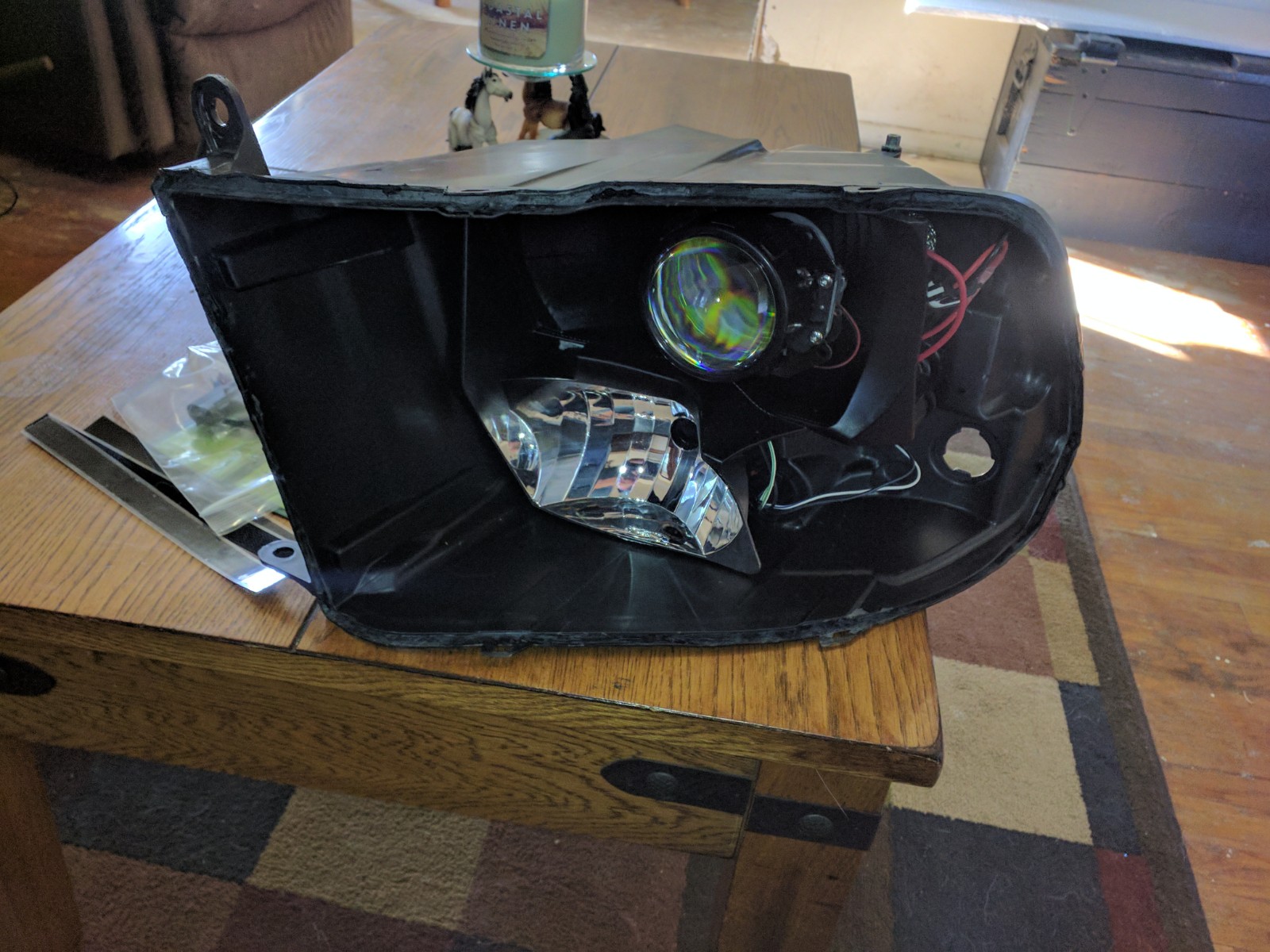 Housings put together

I did however scratch the lense when sealing it. FML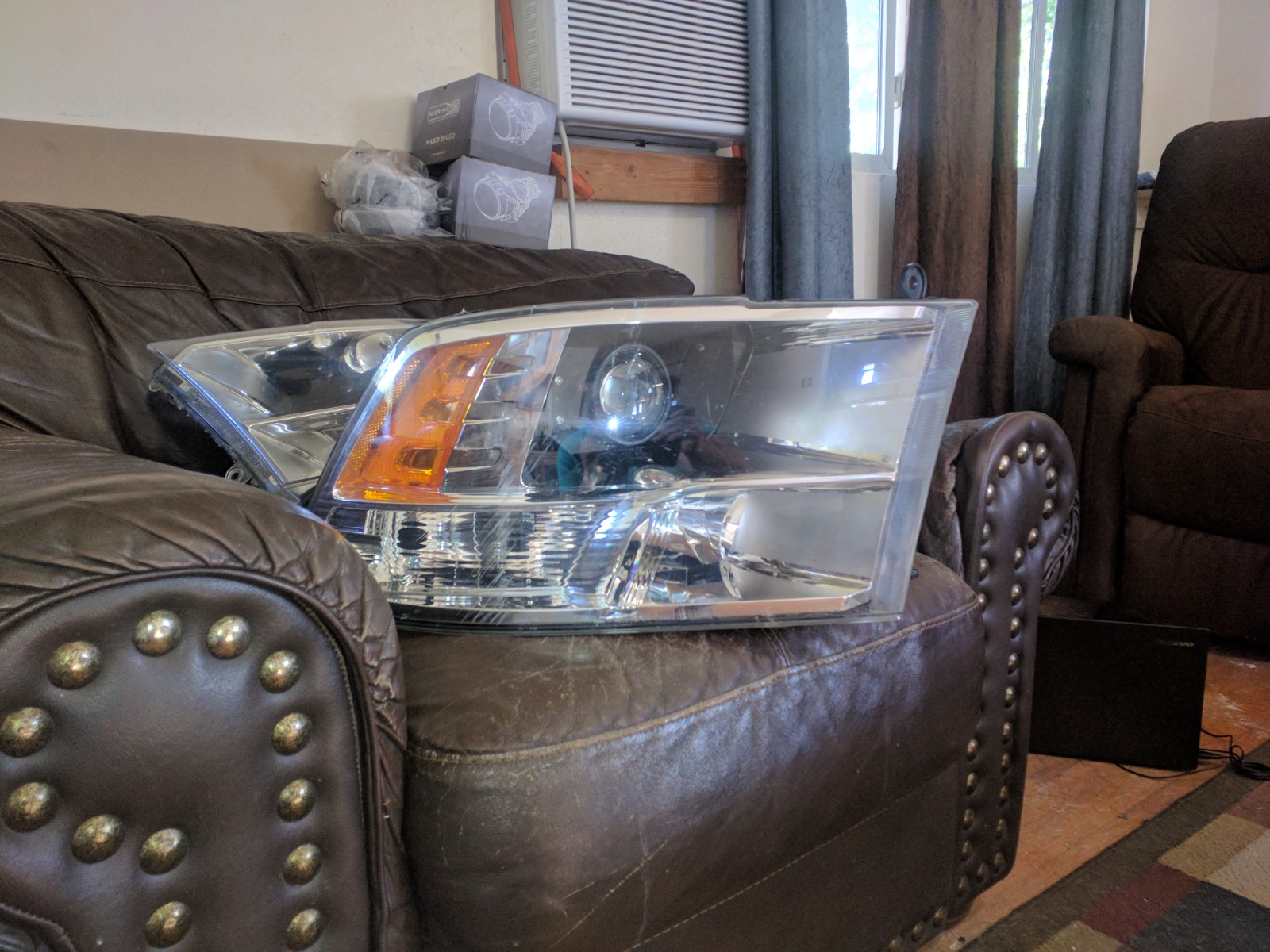 anyways here are some quick output shots. I didn't freeze the settings on the camera, but you get the picture. I still need to aim and true the lights up a touch, but they are close
Stock Low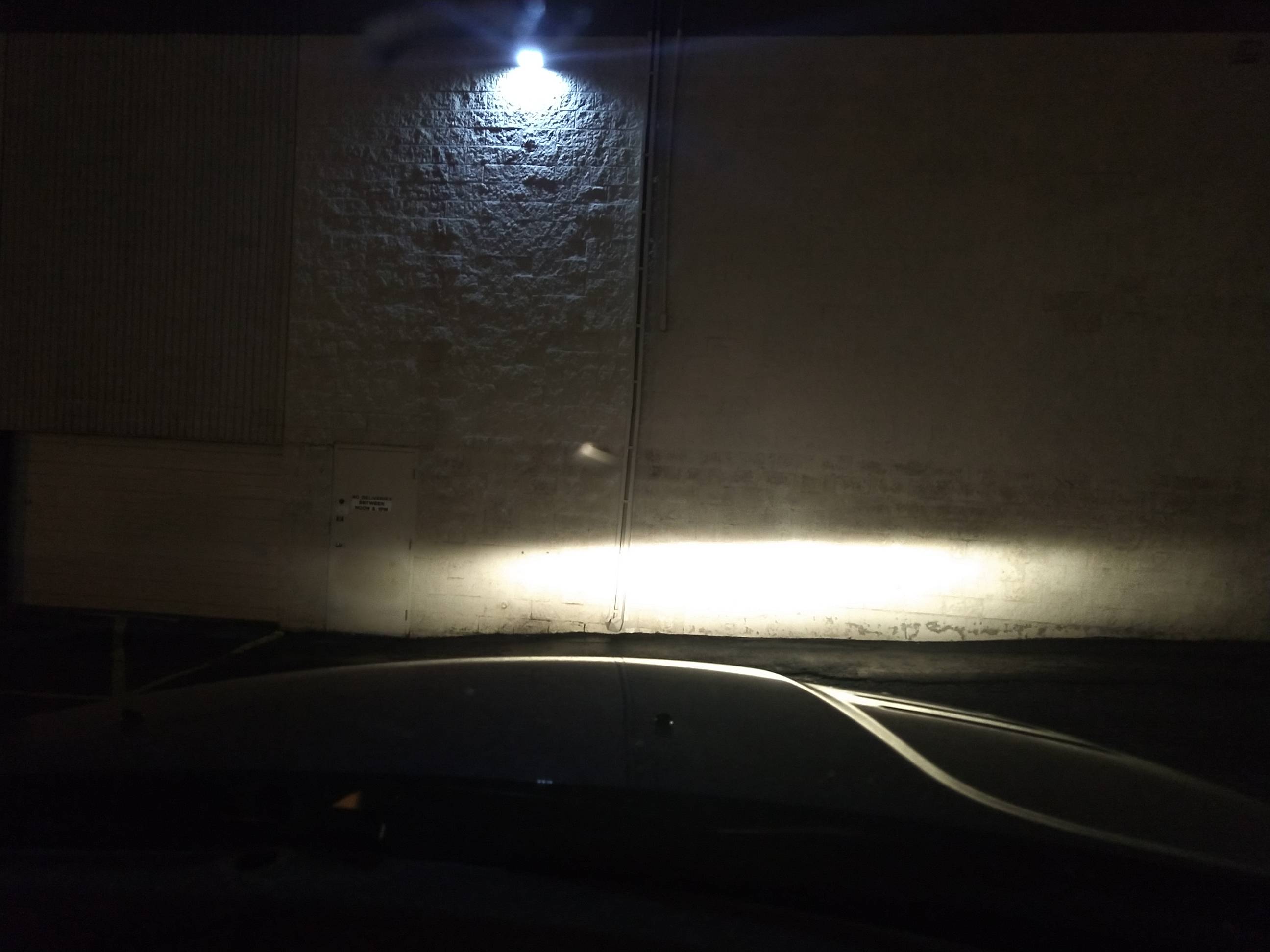 Mled Low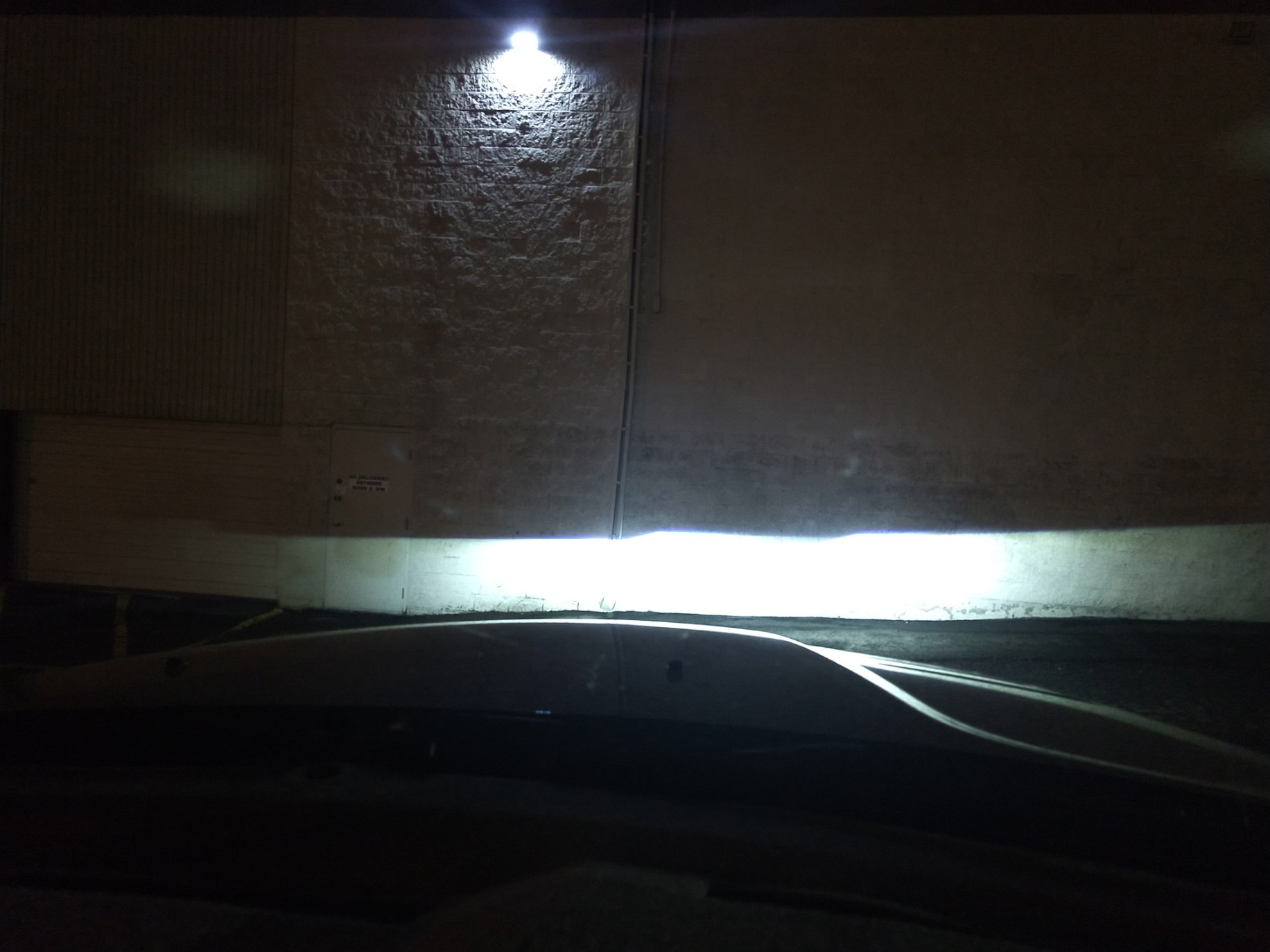 Stock High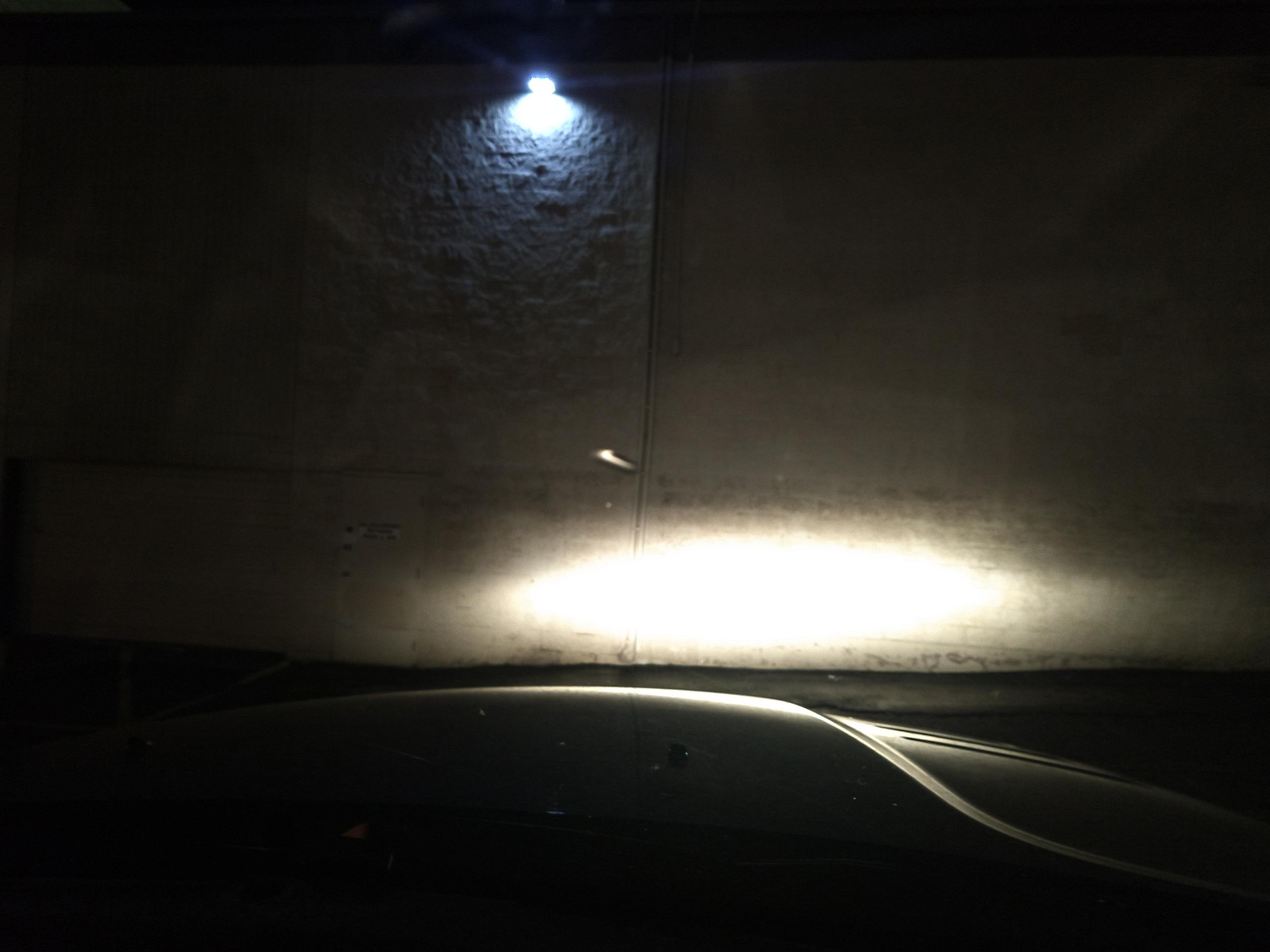 Mled high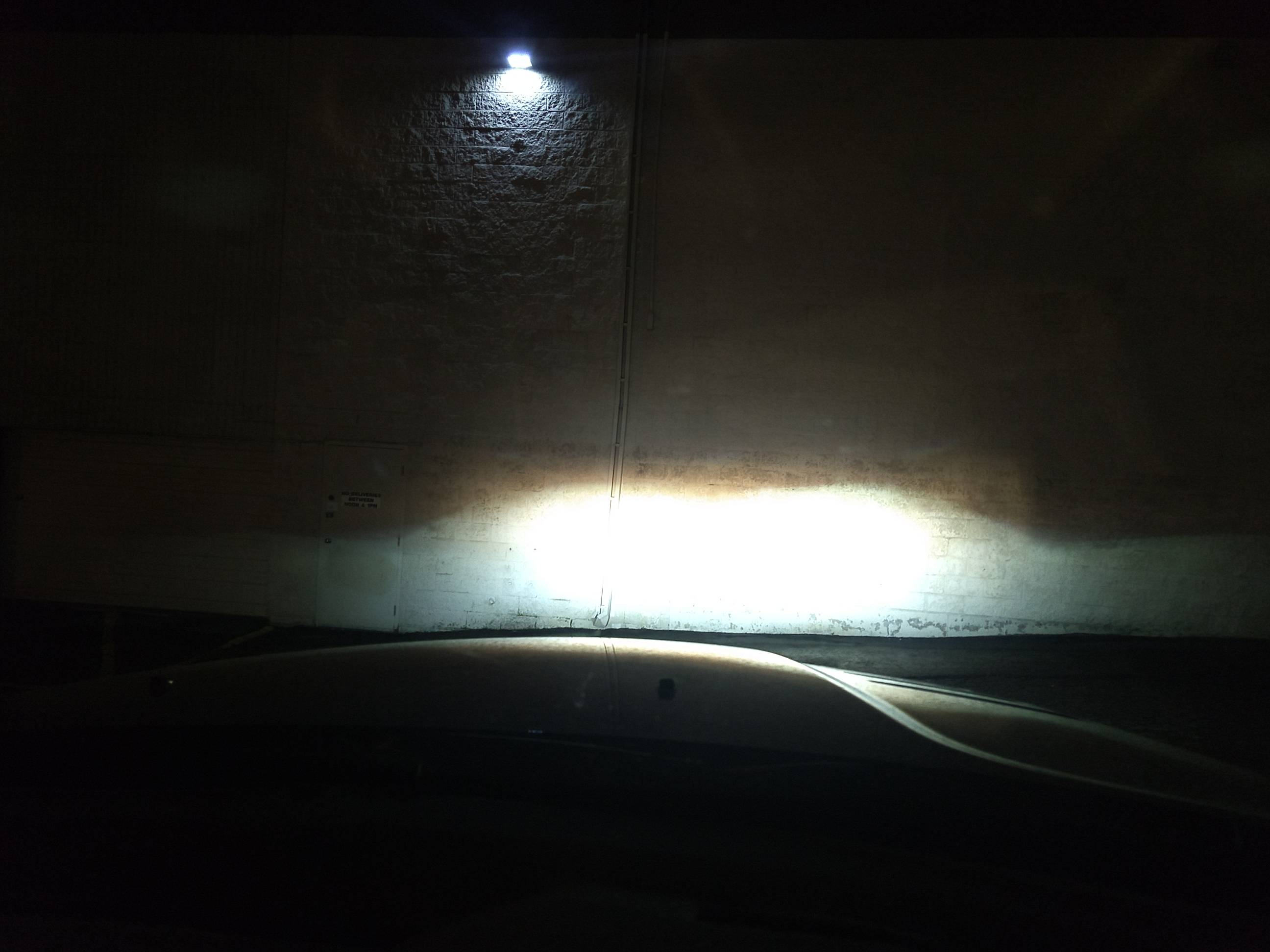 My 2nd gen had Mini H1 6.0 installed and I would compare the MLED to the Mini H1 in terms of width. The MLED is brighter in the hotspot however. The D2S 4.0's are a good bit wider and about as bright in the hot spot.
The high beams are crazy bright with the MLED and the Stock High beam.
Pro's and Con's as with anything. Hopefully that helps guys make up their minds.