Discussion Starter
·
#1
·
I found a truck for sale that I am having some questions about.
The truck has some very unusual mods to it and a small turbo set up for what is done. Has anyone seen this truck before? This is on a silver '06 Mega. Here are a few pictures that people can take a look at of the engine bay and see if they recognize this? I am looking for more info on the truck before buying.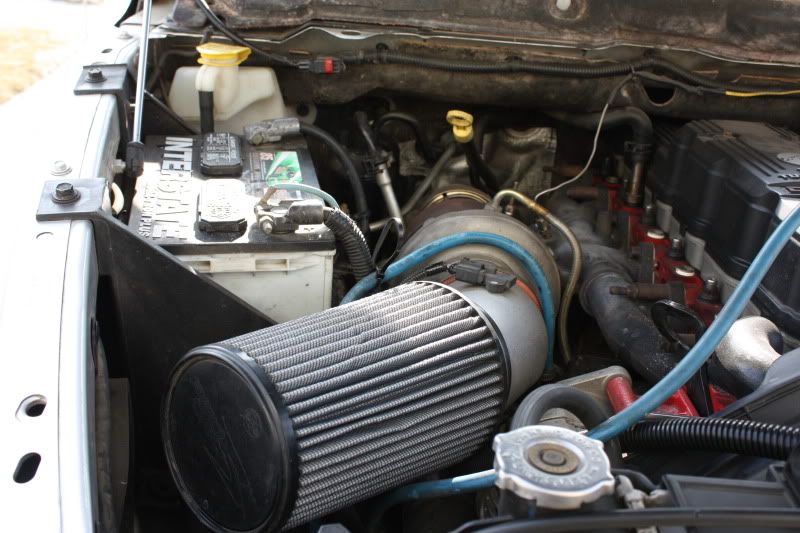 The supposed mod list:
Custom Intake Manifold (sourced through floorit diesel)?
Ported Polished Head; O ringed, 625's. 110lbs springs
Stock Injectors gone through by F1
Turbo is a 62/65
Says it has a built trans from Floor it Diesel?
Any help? Anyone see someone post this intake manifold setup?
Also on the fuel rail where there is usually a hard line that goes back to the CP3; this one has a 90 on it and goes towards the back of the truck. What might this be for?
Thanks.