Well i developed a charging problem lately and got fed up with chasing wires so I decided to just rewire the darn voltage regulator. I attribute my problem to a bad wire from the fuse block to the regulator. Also my truck is a 91.5 so it had the voltage regulator from the factory but this would work the same for a 92 or 93 that someone is installing an external regulator on. I did a lot of searching through this but didn't see many threads with pictures.
Here we go. The pics are cell phone pics so the aren't the best.
Here are a couple of the voltage regulator. 1 wire from the alternator to the top left post on the regulator, 2nd wire from the alternator to the lower post on the regulator. 2nd wire also combines with the hot wire from the relay.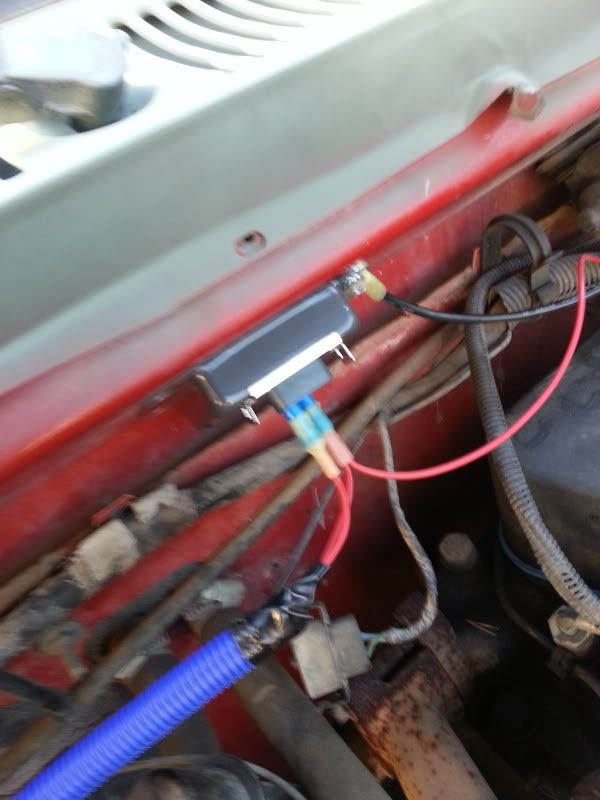 Here is the back of the alternator. Two wires go to the regulator. I left the little black box so i could use the factory ground and power wires. I did cut the green wires going in and sawed off the two terminals that attached to the alternator.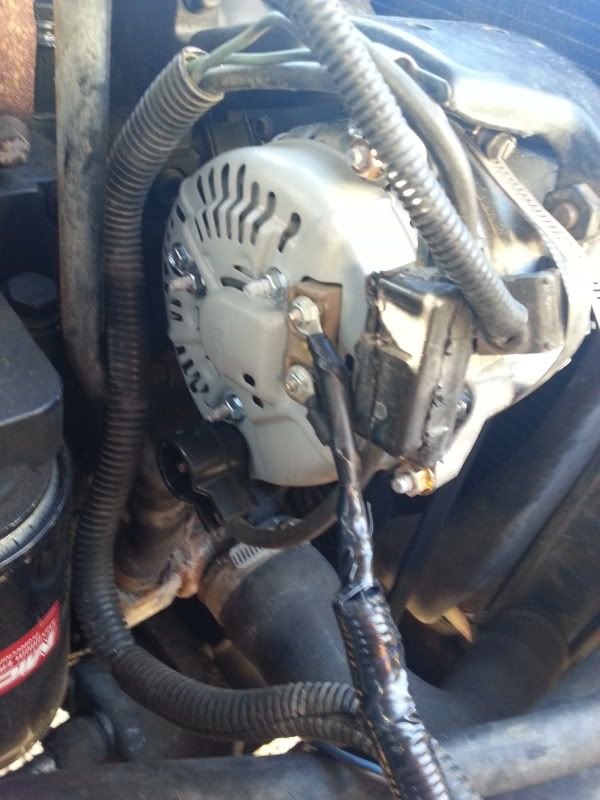 Now we have a couple pics of the 40 amp relay i used. It was $5.99 at advance and is used for aux lights or a horn.
Back of the box of the relay to show it's wiring diagram.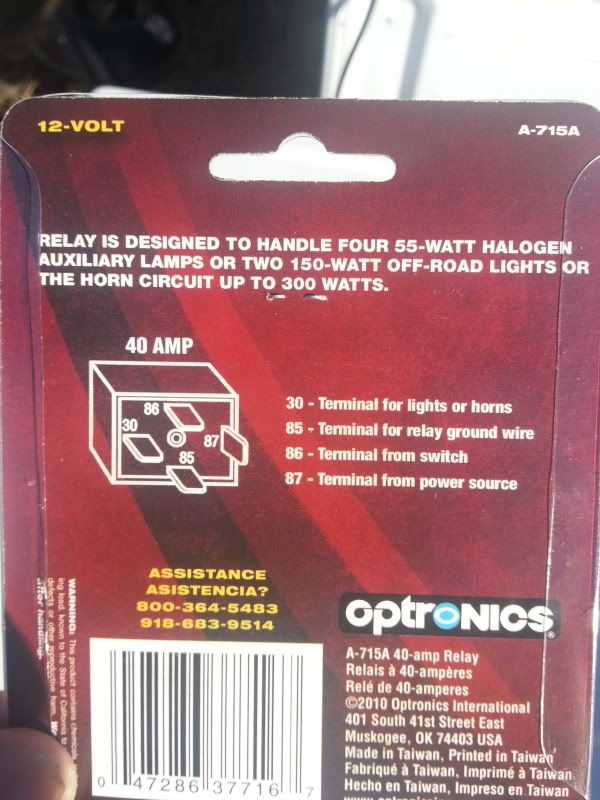 Finally, a crappy drawing of my wiring.
For my "key on" i ran to the radio in the fuse box. I tried using one of those advance fuse taps where it goes into the fuses spot and then the fuse went into the tap but it didn't work so for now the wire is just stuck into the fuse till I can get a nice fuse tap. I figured the radio was the best spot for a key on tap. If it blows im only minus the radio.
Again sorry for the crappy cell phone pics, thats my only camera. Please excuse all the wiring mess i'm cleaning it up as i'm finishing up the install.
Any questions please ask i'll be glad to answer. Hopefully those that ask about this subject can find these pictures and it will help them so they wont have to start another thread.