Good morning
,
I've been on this forum lurking for quite a while, but have not posted before, so I'll start by introducing myself. My name is Nick Priegnitz, and I own/operate a website that specializes (up until now) in custom tuning the Duramax/Allison combination. Duramaxtuner.com is the site, and custom calibration has been my business for the past four years. I've been using and selling EFILive exclusively over these past years and have an intimate knowledge of the interface.
Over the past few months as many of you know, the programmers at EFIlive have been developing a software package that caters to the Cummins enthusiast. As a member of the Beta team I've had the opportunity to test that software first hand and I'd like to share my initial thoughts with you.
The truck I've been testing on is an '06 Regular Cab/ Short bed truck with a custom built 4-Link and an DTT Full billet trans that has been supplied to me for the purpose of this test by Randall's Performance out of Gladstone Il. Big thanks to those guys! The engine is totally stock, stock injector, stock turbo, stock stock. (For now
)
I've been running the truck on stock condition and with a box style tuner previous to the Beta release so that I could familiarize myself with the characteristics of these tunes and get an idea of areas I'd like to improve.
As of today, this software release is only available to a small group until we further validate it. However, after using the edit version of the software on my test truck for only a few hours I can tell you as a group that you have a lot to look forward to. In just a couple of hours I was able to tune a truck that was previously prone to rattle, smoke, and aggressively accelerate with very little throttle effort into a mild mannered, smooth driver that quickly and cleanly comes up on the power band with no extra drama or engine noise than stock. Here are a few screens hots so you can visualize the difference between what you've been using and what you will be using.
The first image is a box style timing map. It's shape and rough inconsistencies are very similar to the stock map.
This image is a timing table that I built for the truck using EFILive. Notice how smooth the transitions are. This translates into smoother driving experience and less drama during throttle transitions.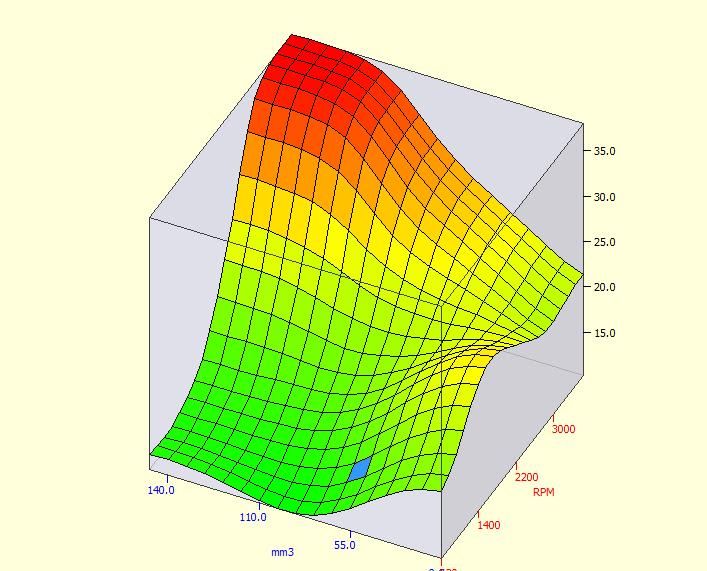 The next table is a box tuner style fuel pressure map. It's plainly obvious why these trucks rattle so hard with these boxes on them. Look how abruptly the fuel pressure command spikes!
Now, here's a fuel pressure map that I've put together using EFIlive. Again, notice the progressive shape without any rough edges. The smoother the engine comes up on pressure, the nicer it is to fuel system parts.
Finally, this picture is of a box tuner style throttle curve. This curve determines how much fuel is injected based on pedal position. Notice how abruptly the engine commands full fuel (table 1) vs. my progressive table (table 2).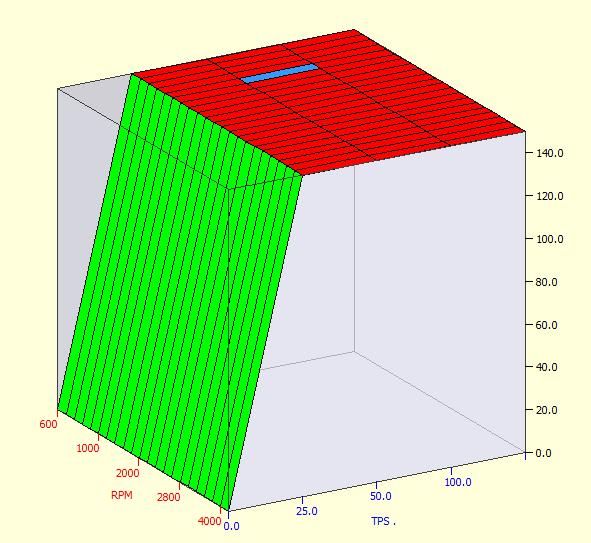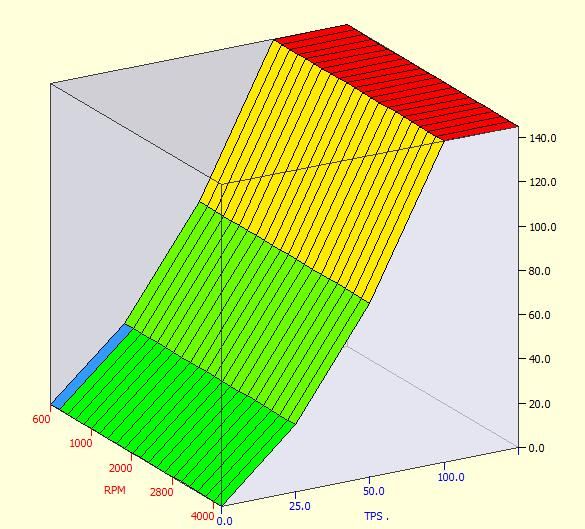 The examples I've posted here are really just scratching the surface of what we'll offer the Cummins community. Trucks with bigger turbos and injectors will benefit dramatically from the drivability improvements possible with this software. The days of Rattle, smoke, and heat will be replaced with cleaner power that's nicer on the truck and the driver. Best of all, you won't need to stack anything. One tuner.
What:
EFilive tuning software, Autocal handhelds, Tuned ECM's, Custom On-site tuning.
When:
Public release is up to the EFIlive group. Keep an eye on EFIlive.com for details. Soon.
Who/Where:
I'll be setting up my sponsorship on this forum momentarily. We're putting a Cummins specific site together as we speak. We'll be offering premium tuning solutions for guys who don't want to tune themselves, as well as tuning packages for the guy who wants to jump off the deep end.
Why:
More power, better driveability, better parts life ect.
How:
Call or email when we go live. Site details will be here.
Thanks for your time,
Nick Priegnitz
Calibrated Power Solutions Inc.
Duramaxtuner.com
ps- Mods, I'm setting up sponsorship now. Please do not delete this.