·
US Army June 78-June 06
Hey Guys, i was sent a link about a custom intake manifold for the Dodge 6.7L Cummins. They said that it would allow you to delete the EGR as well, now i cant find it? Does anybody know where this thread went or what the company name was? Any Help Would Be Great!
Looks like the one you were talking about got deleted.
As has been said there is the Shibby intake which is Stage I right now but he is in the works of releasing a Stage II and you can order his stuff thru K2 Diesel on here.
There is a custom intake horn made by a company called WCC and he does some really awesome metal work on bikes but is branching out into trucks I guess.
And then there is Fast Canuck who had the first custom air intake horn out. And FTE Diesel is selling them.
http://www.cumminsforum.com/forum/ftediesel-com/116725-6-7-liter-intake-horn-ss-race-intake.html
Here is what the Fast Canuck air horn looks like. Now this was a proto type horn not a production model.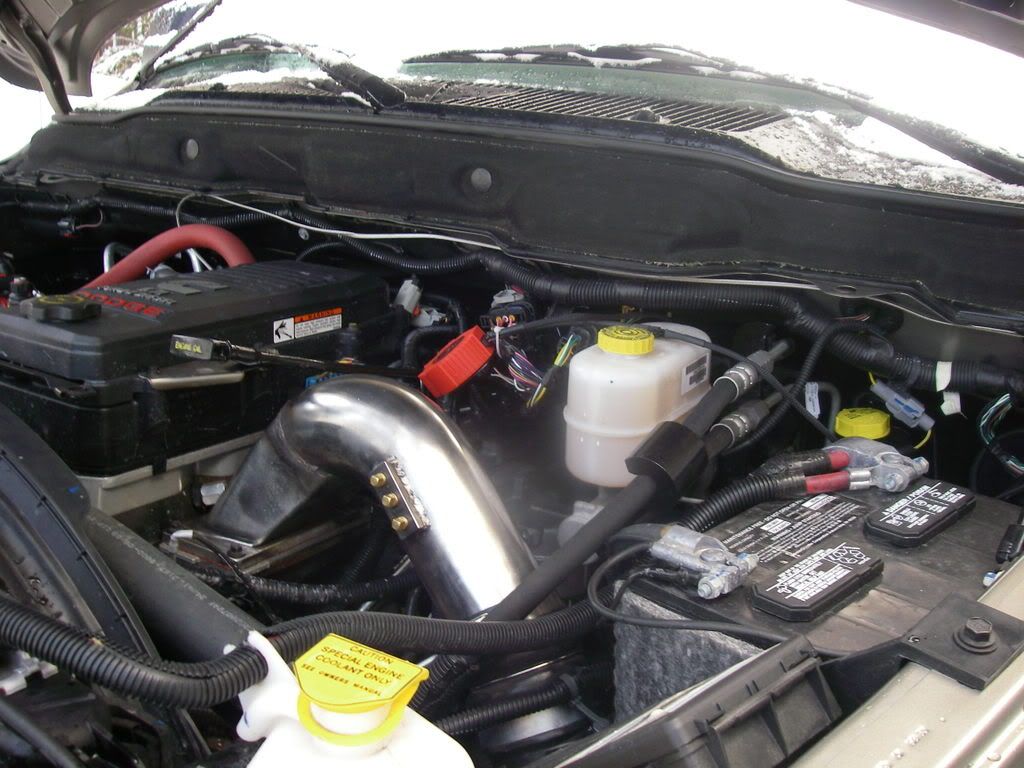 search on here there are 2 of them wcc and shibby.
3 you forgot about Fast Canuck which is sold thru FTE Diesel
Do you have an order link?
You follow this link and ask them to PM you a price.
http://www.cumminsforum.com/forum/ftediesel-com/116725-6-7-liter-intake-horn-ss-race-intake.html