Well, got bored the other day so I began making my own Oil Bypass. I had some leftover steel plates, 6-AN black line from some tranny lines and a couple 6-an fittings. I went to Napa and picked up a oil filter housing and a Amsoil BP-90 filter.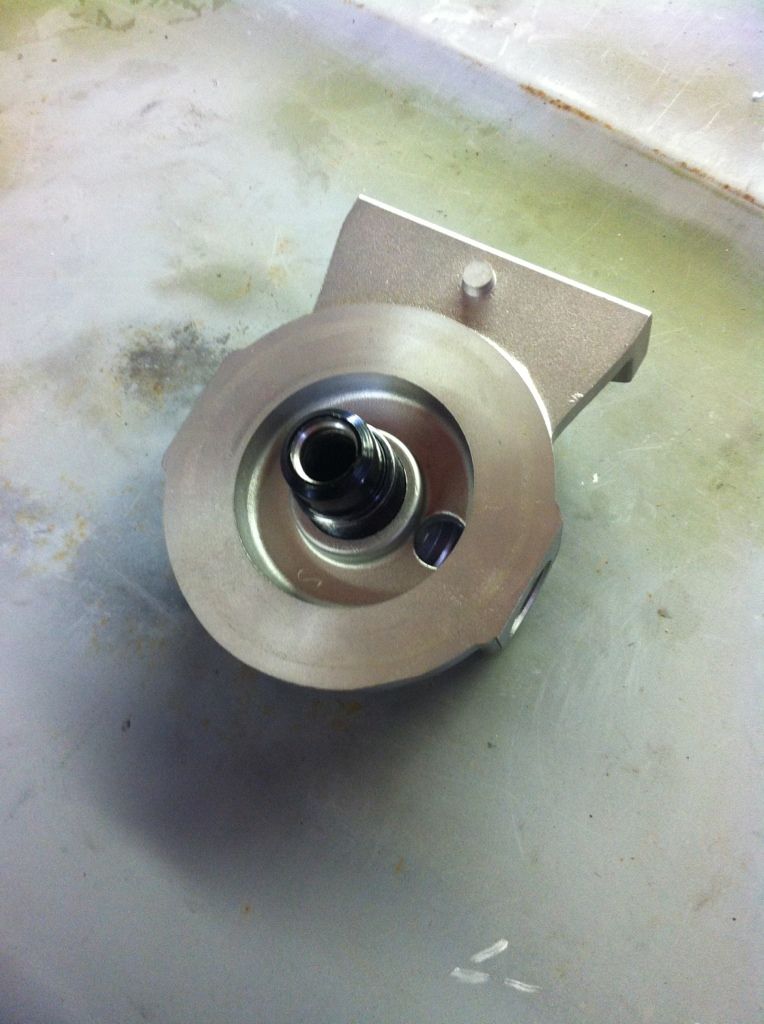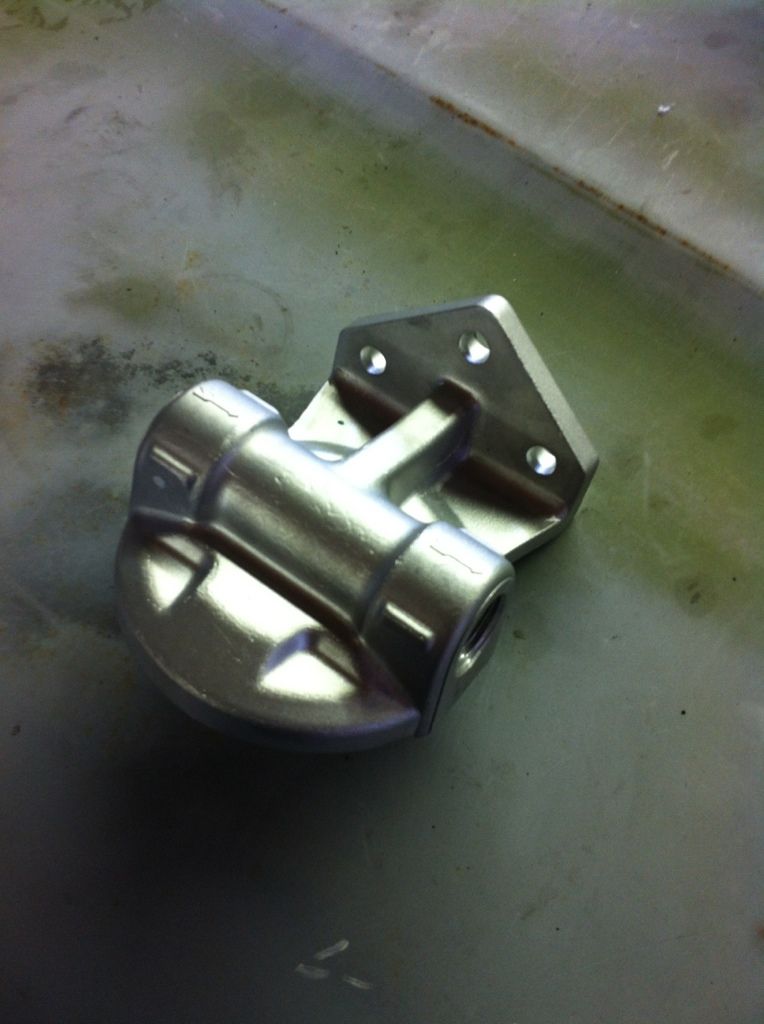 Filter:
Had to make a bracket to bolt it down, so I pulled out the plasma cutter and made some quick measurements...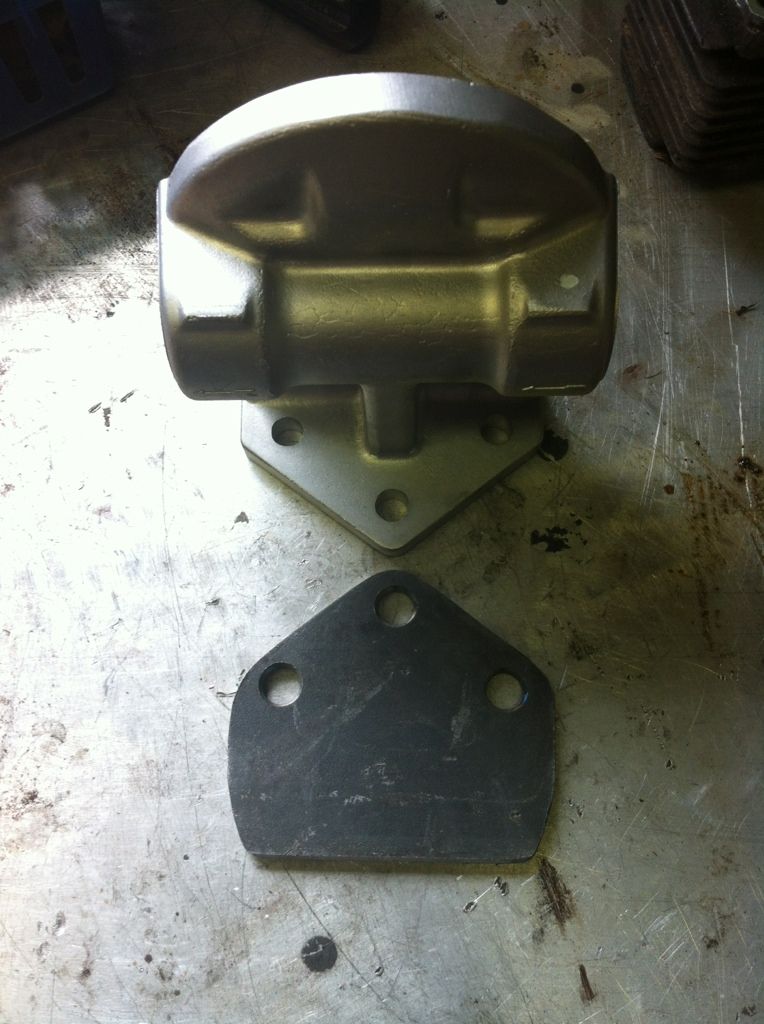 If I would of thought about it I would of made it out of one piece. But, a quick weld or two and presto!
And of course... This paint takes forever to dry so I called it quits for the day and figured I'd finish it the next time I got bored.... Well that time came fairly fast so I finished bolting up the bracket and the housing.
And drilled and tapped the outlet for the filter housing to install a plug for a restrictor.
IF YOU LOOK CLOSE, YOU'LL SEE A SMALL BURR IN THE PLUG. MAKE SURE YOU REMOVE THESE!
The hole is drilled out to 1/16'' (.0625) This was the most common orifice size I could find online. If someone else on here knows what size the Amsoil orifice is, please let me know! :thumbsup: It works great however... But I'd rather truly know... It's only removing the filter and swapping the plugs.
EDIT: update, I installed a new restrictor with a smaller orifice just to be on the safe side of things. This one measures out to .042. Still a smooth return flow at the filler cap.
On to the next... Finally got it mounted where the APPs usually goes and it fits great. Plenty of room to get the filter on and off without tipping it.
Next, I had to drill and tap the oil fill cap for a return line...
Drilled and tapped to 1/8" NPT for the 6-AN 90 degree fitting. Make sure you mark where you would like the inlet to be. That way you can adjust your depth to compensate for the inlet location.
I had two 6-AN 45 degree hose ends that I hadn't used so I only had to purchase the straight 6-AN ends, one 90 degree fitting, one 45 degree fitting and two 1/2" NPT- 6-AN adapters. Make your lines!
And last but not least... hook it up and check for leaks as well as a smooth steady return flow. :thumbsup:
Definitely not the ONLY way or BEST way to do this but thought it would give some of y'all an idea or two. I have about 120 in the kit total. I would give you the part number for the filter housing but when the guy at Napa fit the filter on the housing it didn't tighten down all the way... My mistake for not double checking but I just bought a different oil filter adapter to mount it to the base. No biggie :thumbsup:
Make sure you deburr everything. These loose particles have a one way flight into your oiling system. No bueno...