·
Bangin' through the gears
Discussion Starter
·
#1
·
LT Airbags has been on my to do list since probably 2006! First time I took my fifthwheel out onto the dunes and twisted the chintzy little Firestone ride rite bags all to hell I knew I would eventually need to go a different route. Also even when i had the factory leaf springs, the lack of available articulation was just pathetic.
Fast forward to last year. I bought some Firestone bags that are normally used in semi's or buses.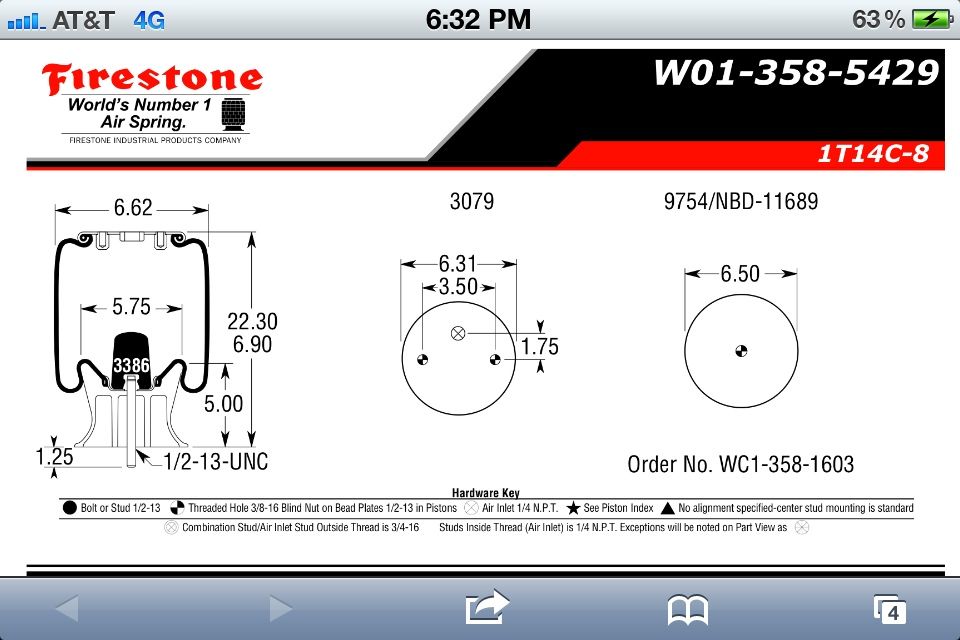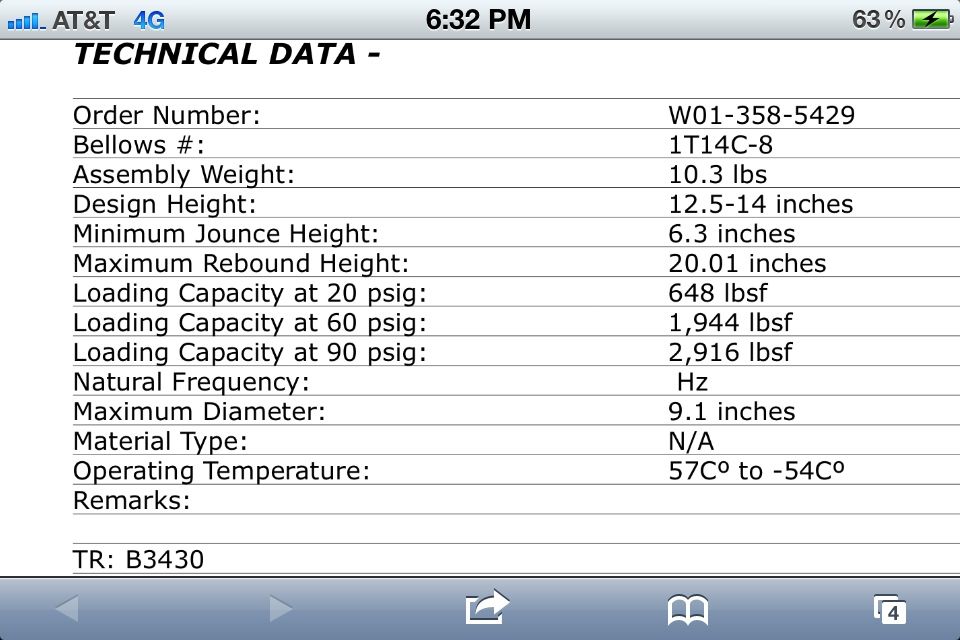 Then they just sat lonely in a box until I picked up a TIG welder and started learnin' myself a new skill! After deciding my welds have become halfway decent I finally started the project.
I figured I would fully weld the axle tubes since I would be partially blocking access to them. Easier to do them now rather than later.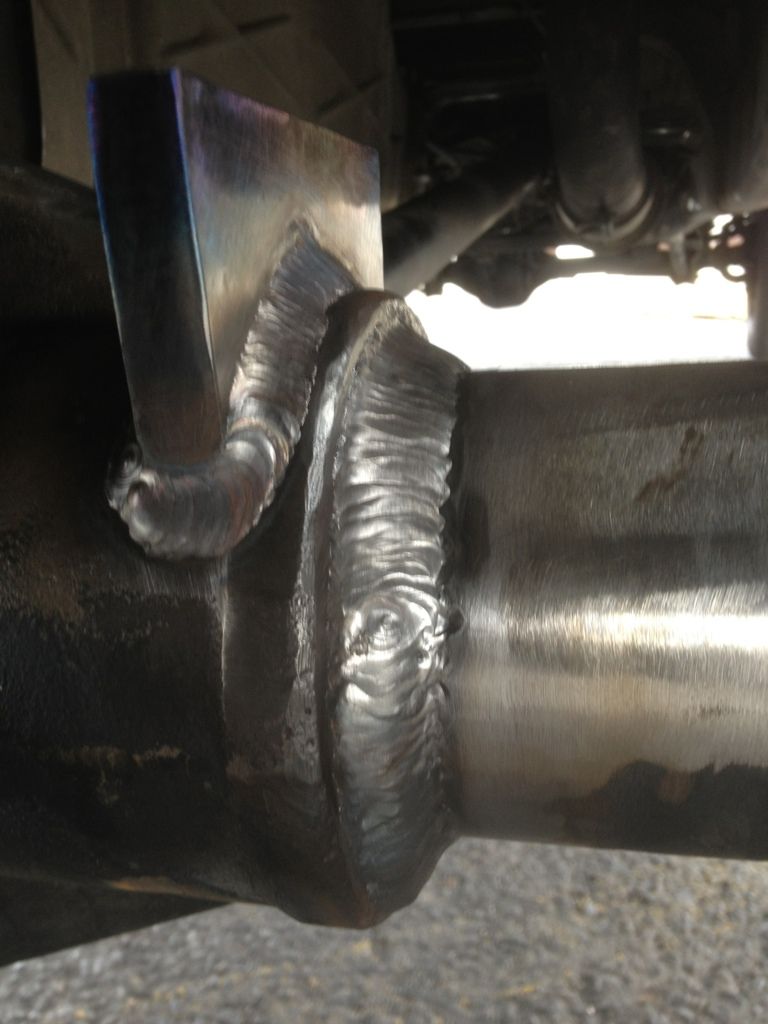 Moved the axle vent tube and location of the t-block for the brakes.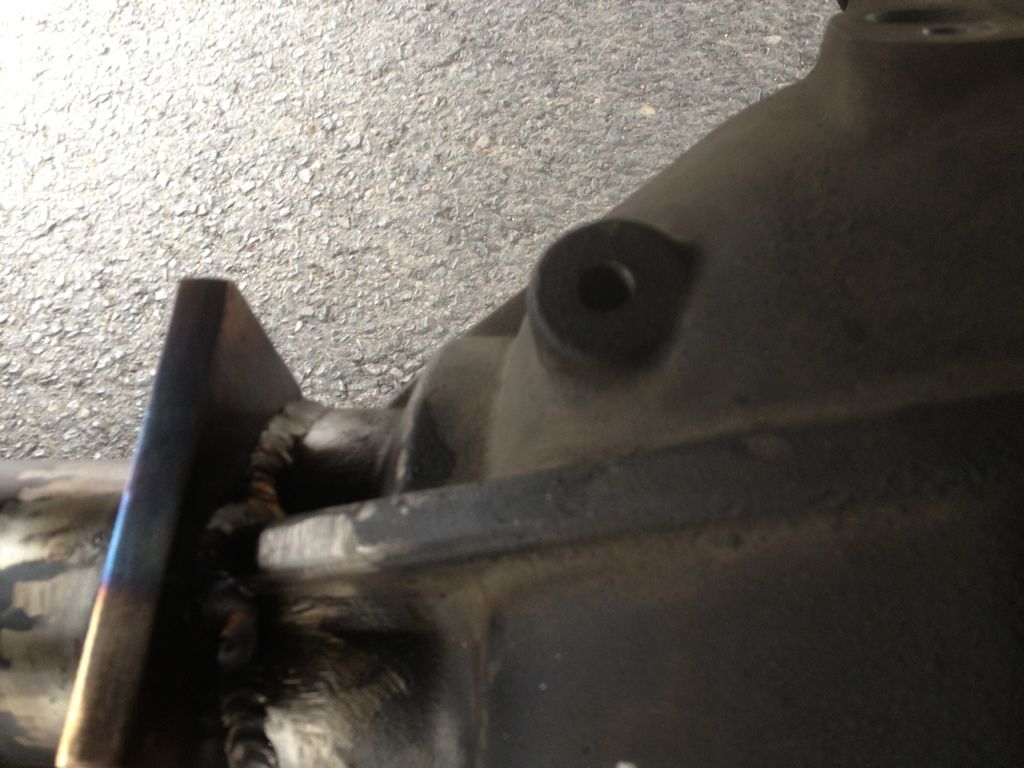 Base plate I built. Note if anyone decides they are going to do this and thinks why not just weld that rolling lobe base to your base plate those lobes are made of aluminum. I thought it was kinda badass really. Luckily I decided to make a last minute change to my design or I woulda been spending even more quality time with my grinder and cutoff wheels.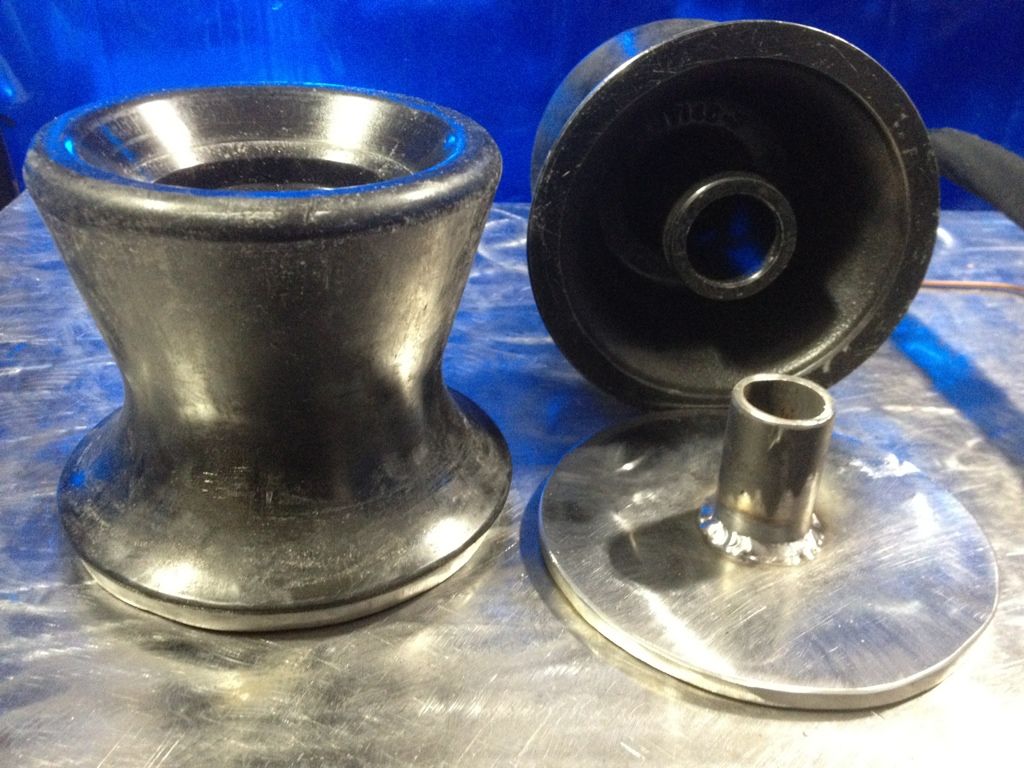 Lower mounts done!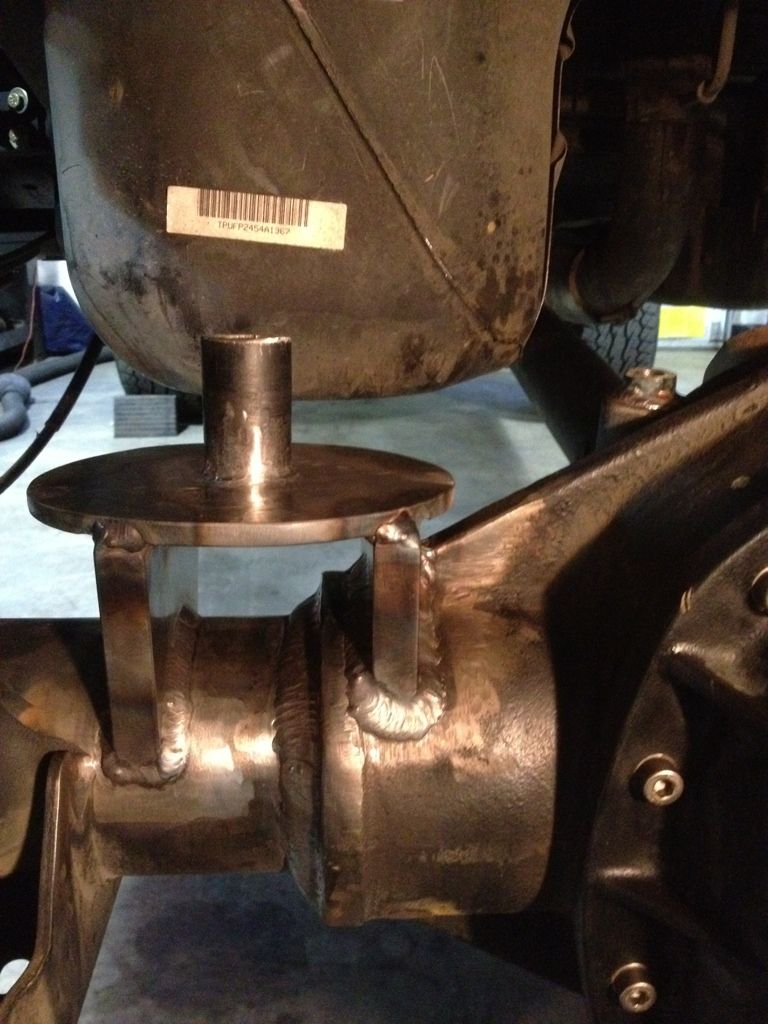 My welds are getting better, here is the upper mount/crossmember.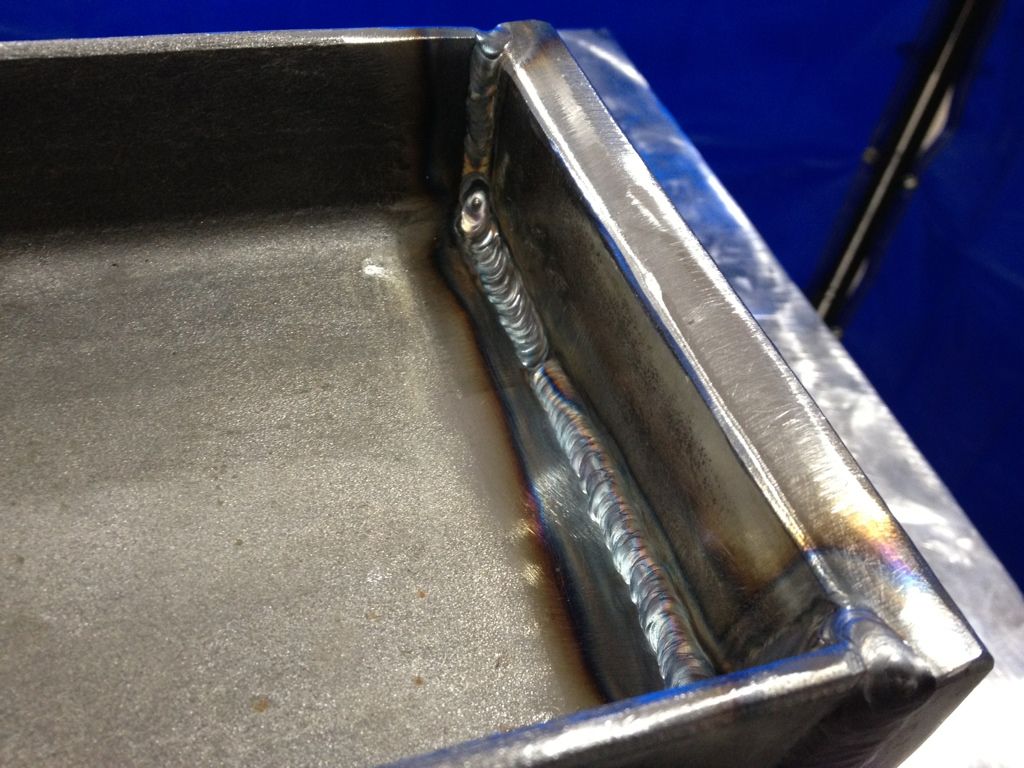 Painted.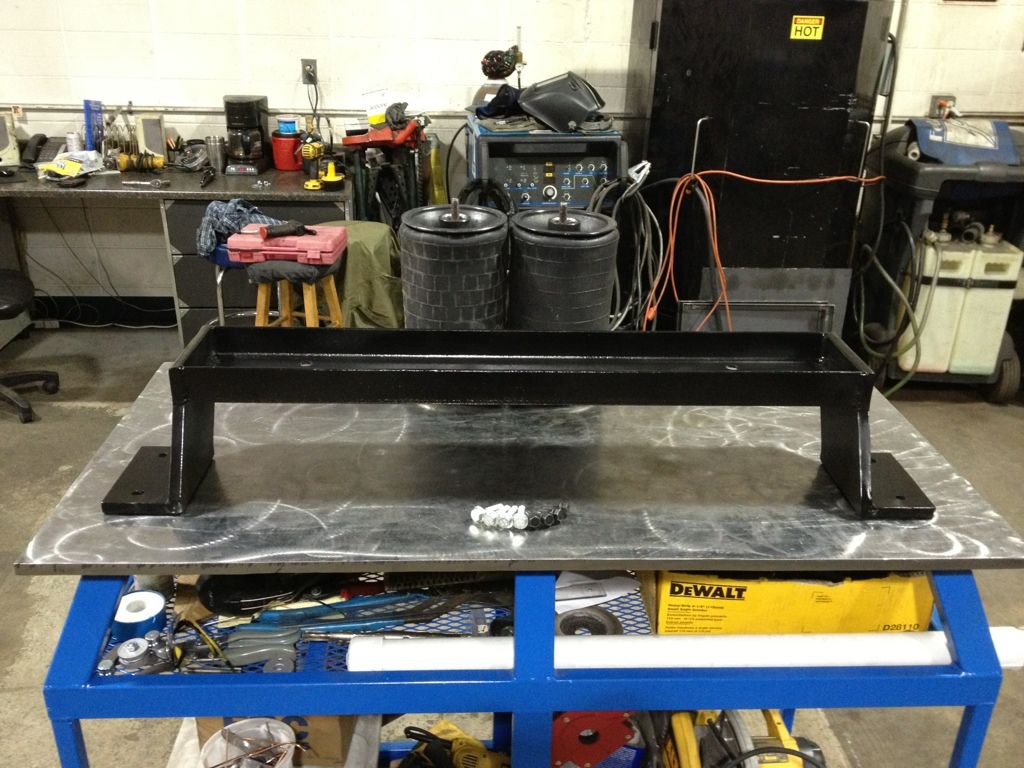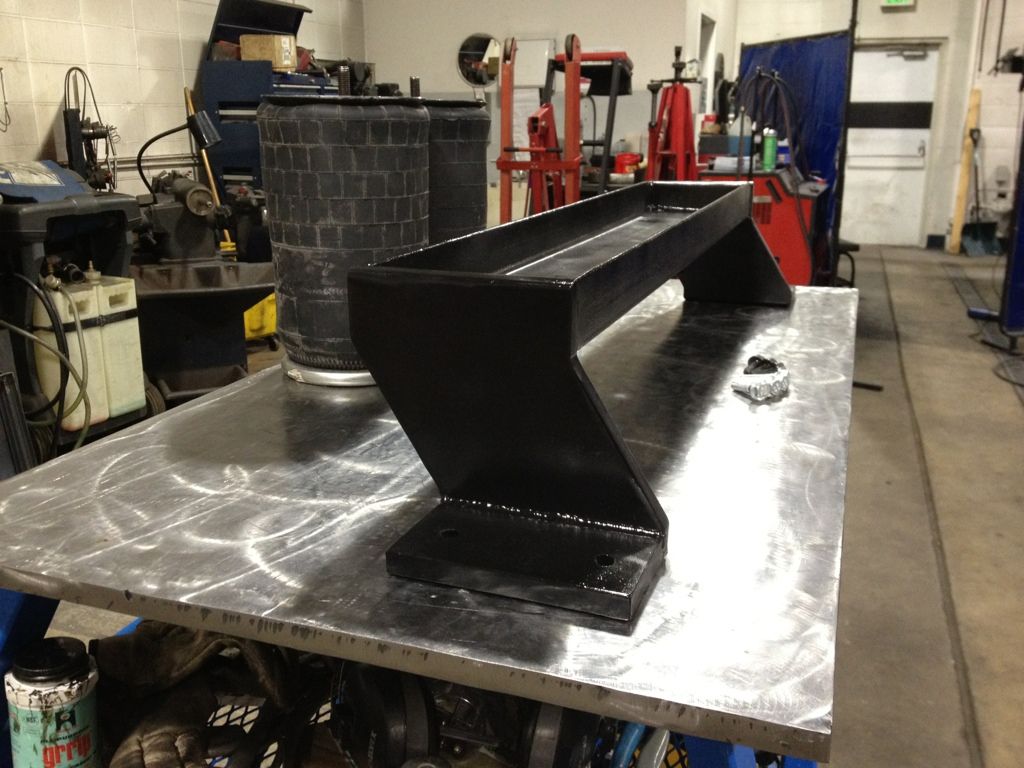 And don't give me no crap about rattle canning! I ain't got powdercoat money these days!
Bags mounted and aired up.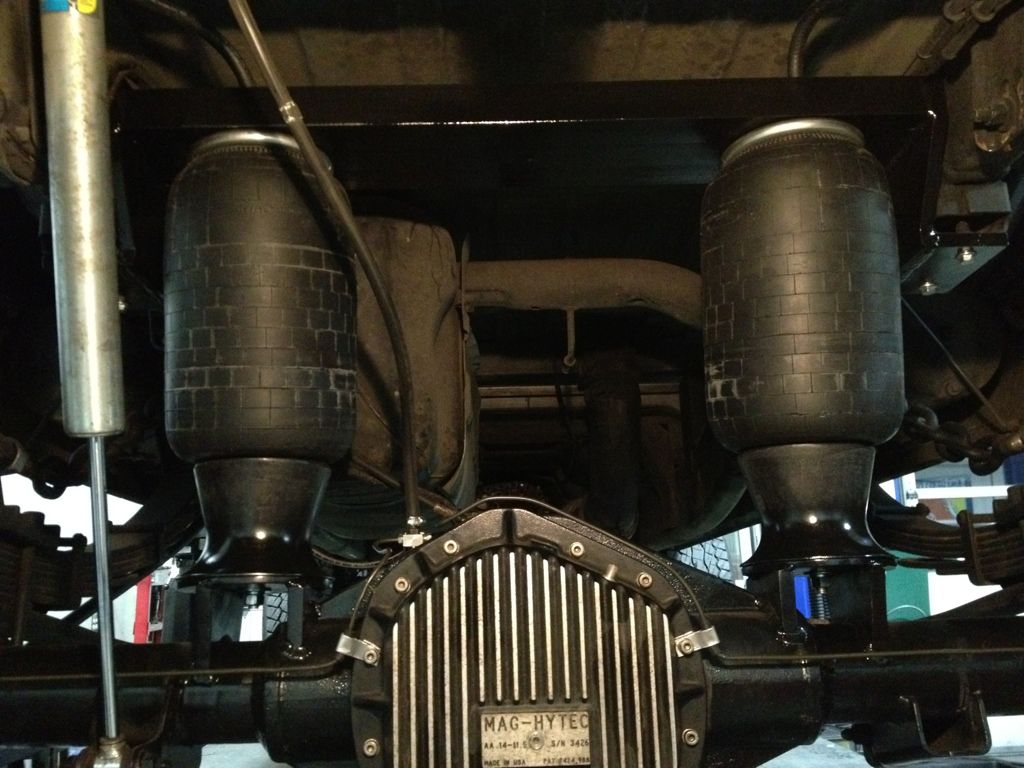 About 3/4" clearance.
IIRC the bags are rated for 30 degree's of misalignment. I'd say I have around 17 just eyeballing it.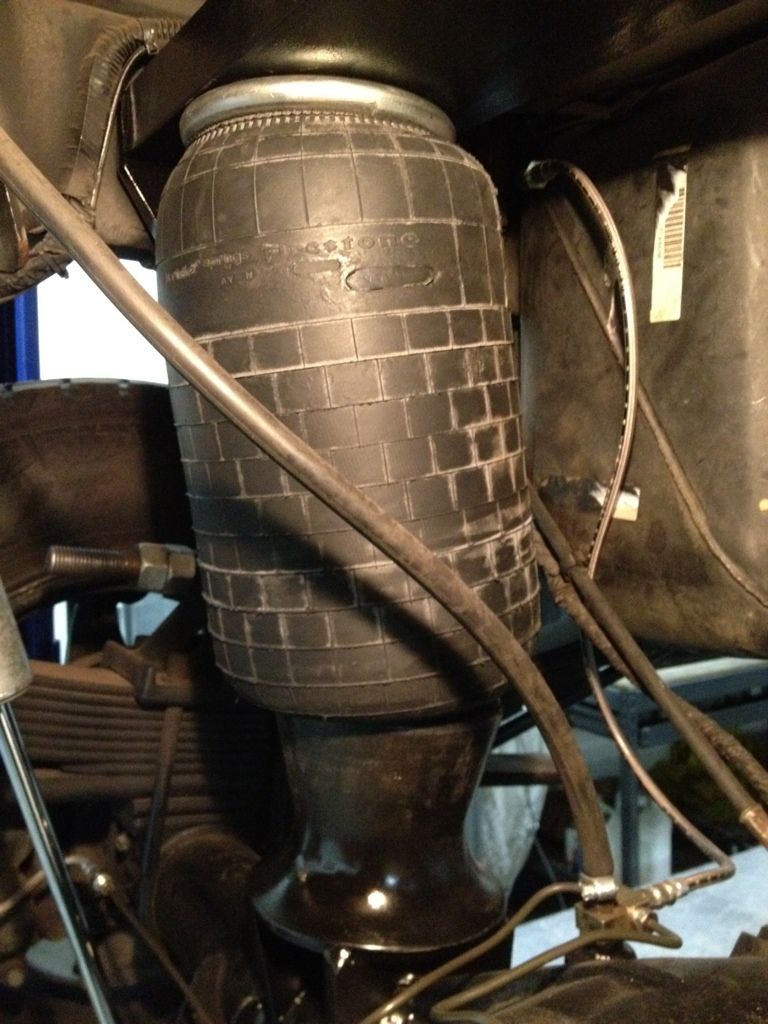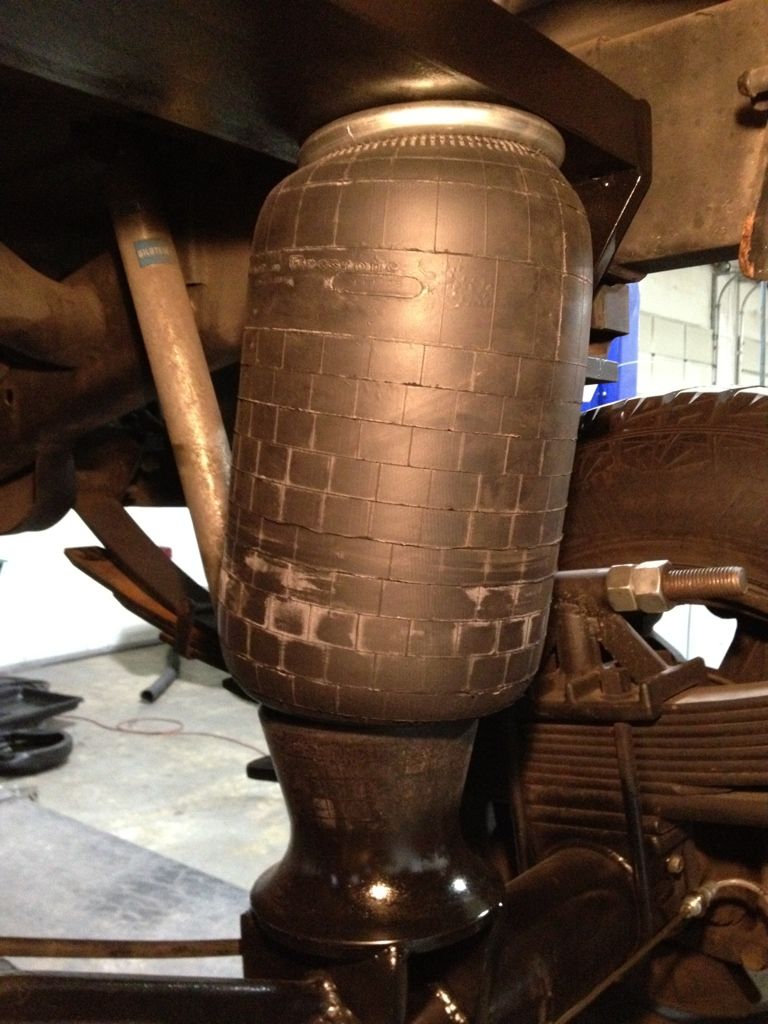 Deflated.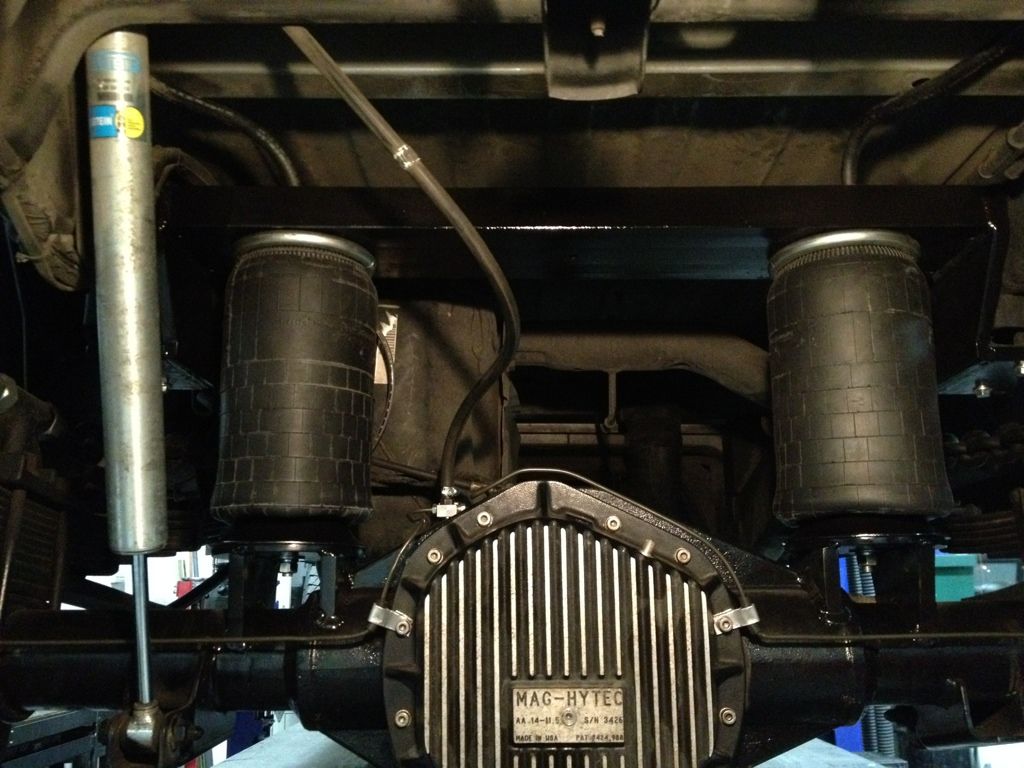 Notice there is way less deflection in the bag at ride height. That's what I was shooting for and it looks like I mighta got it right.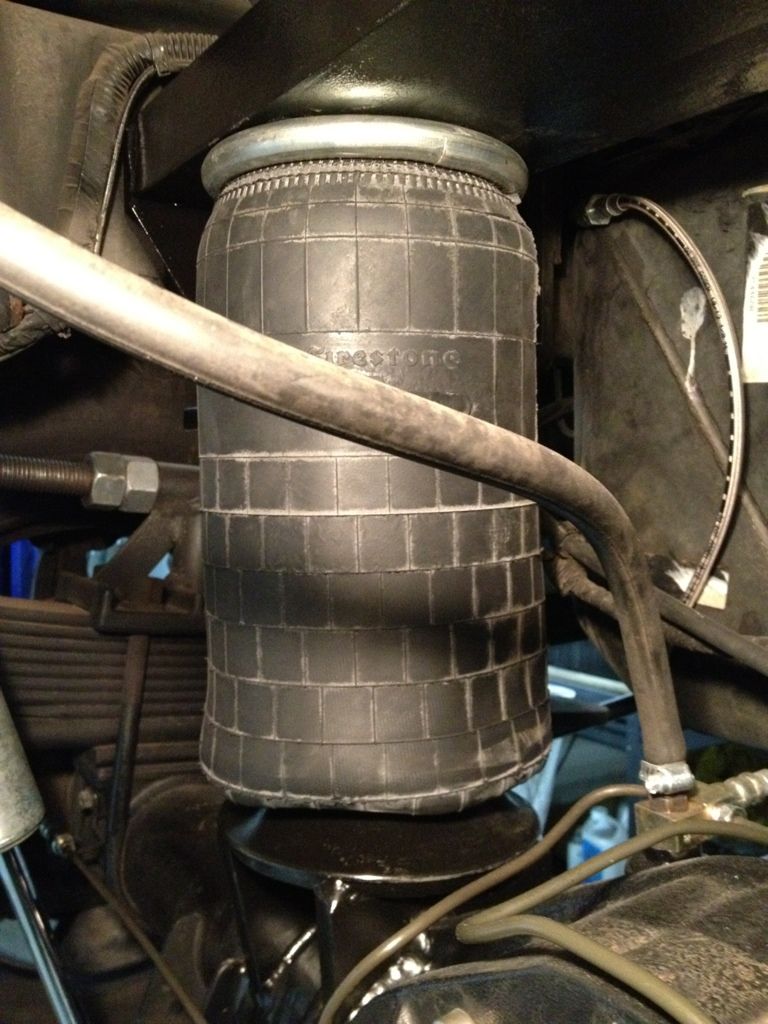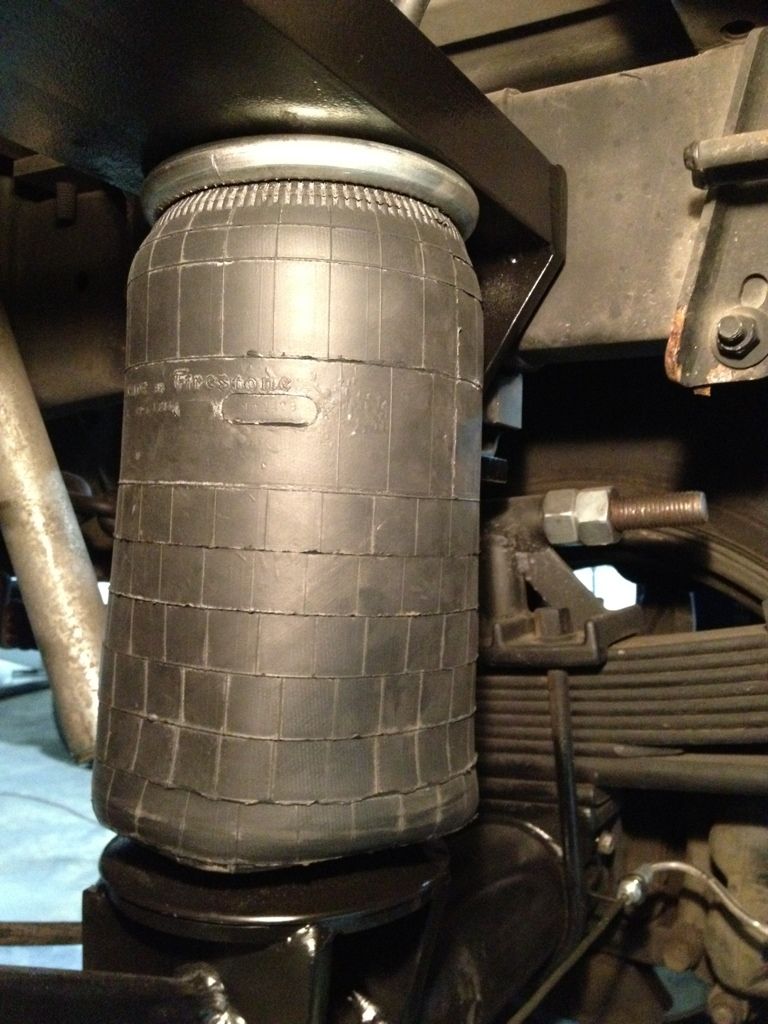 View from the wheel well.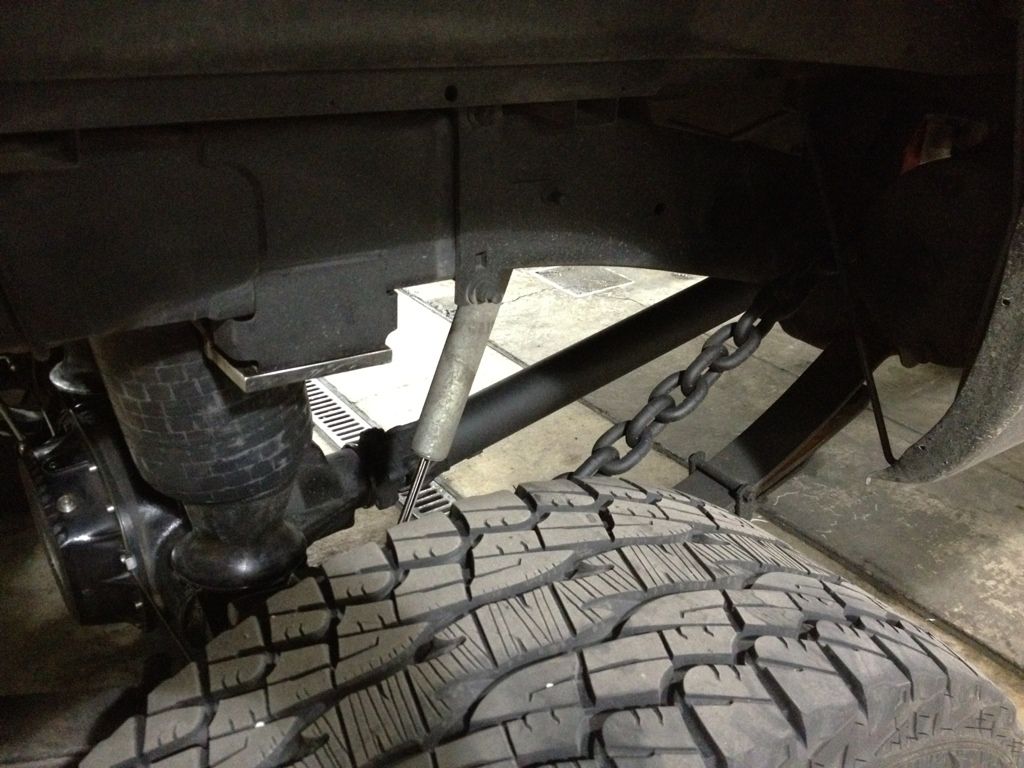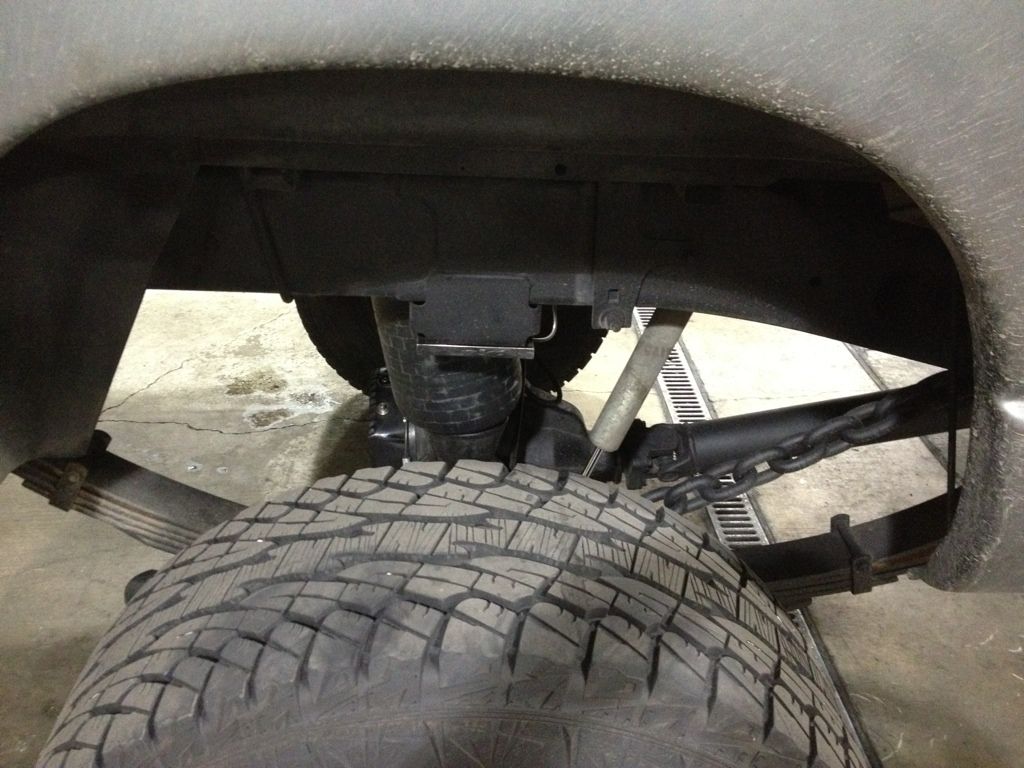 No air in bags.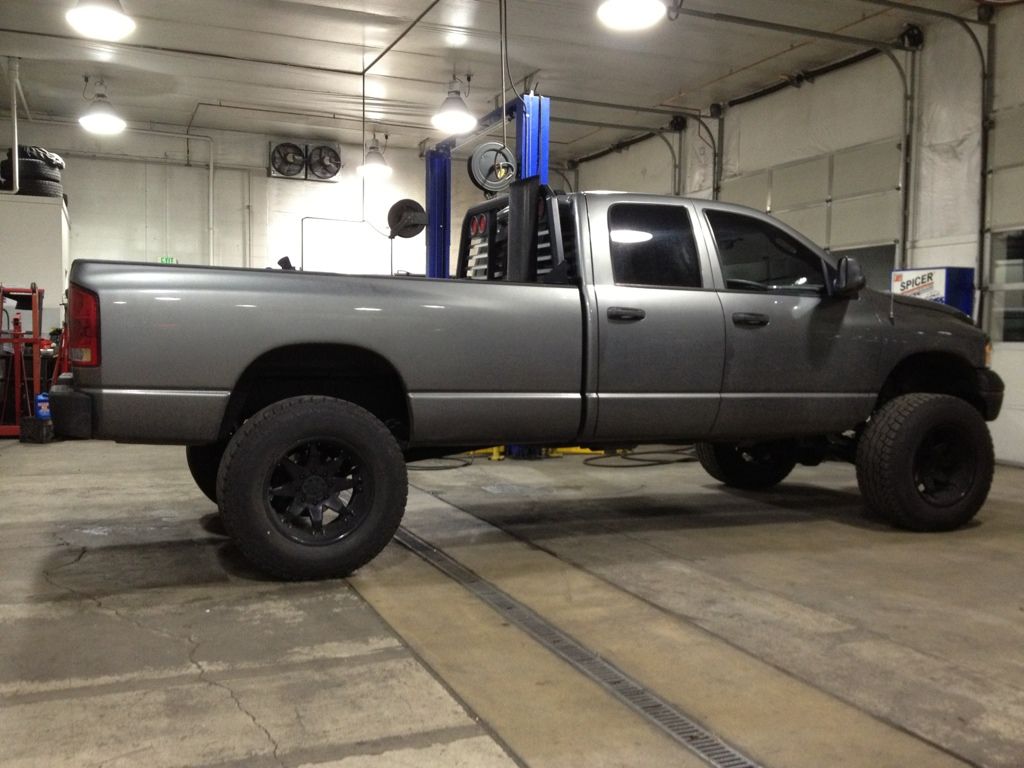 About an 1" higher in the rear.
I can't say how much air is in the bags because I just threw the air lines together with what I had laying around couldn't find any schraeder valves on a Sunday. But I basically achieved very close to full droop at what I imagine must have been around 75psi.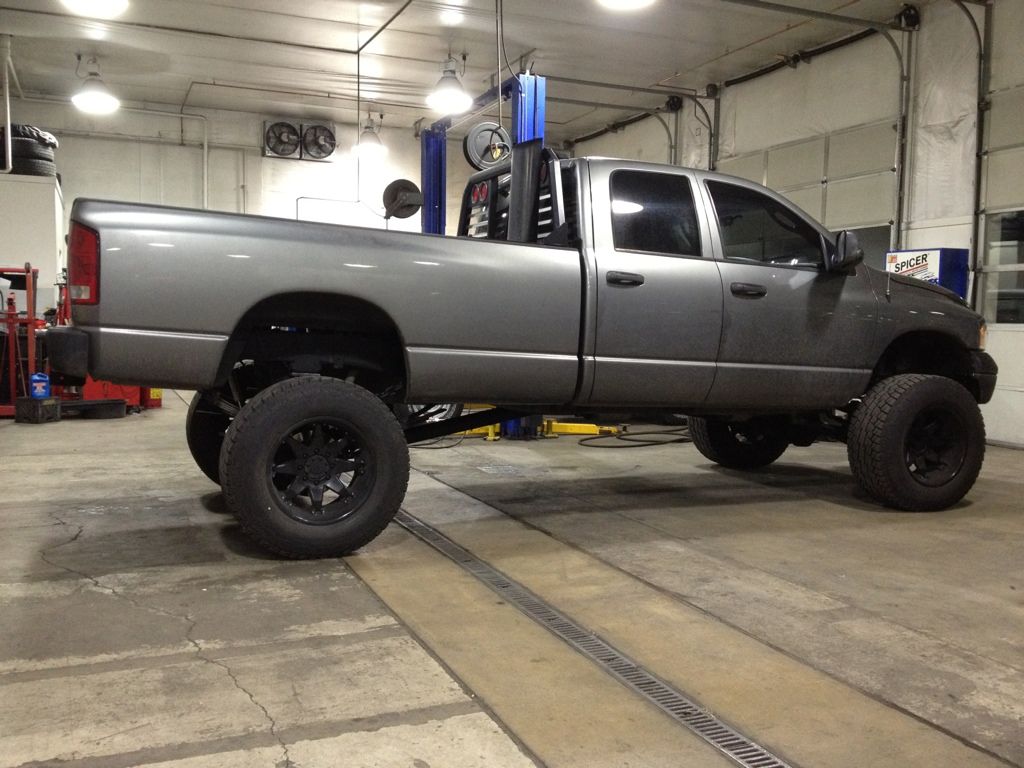 Only towed about 8000lbs across town but the bags felt awesome! And no more saggin' and draggin' !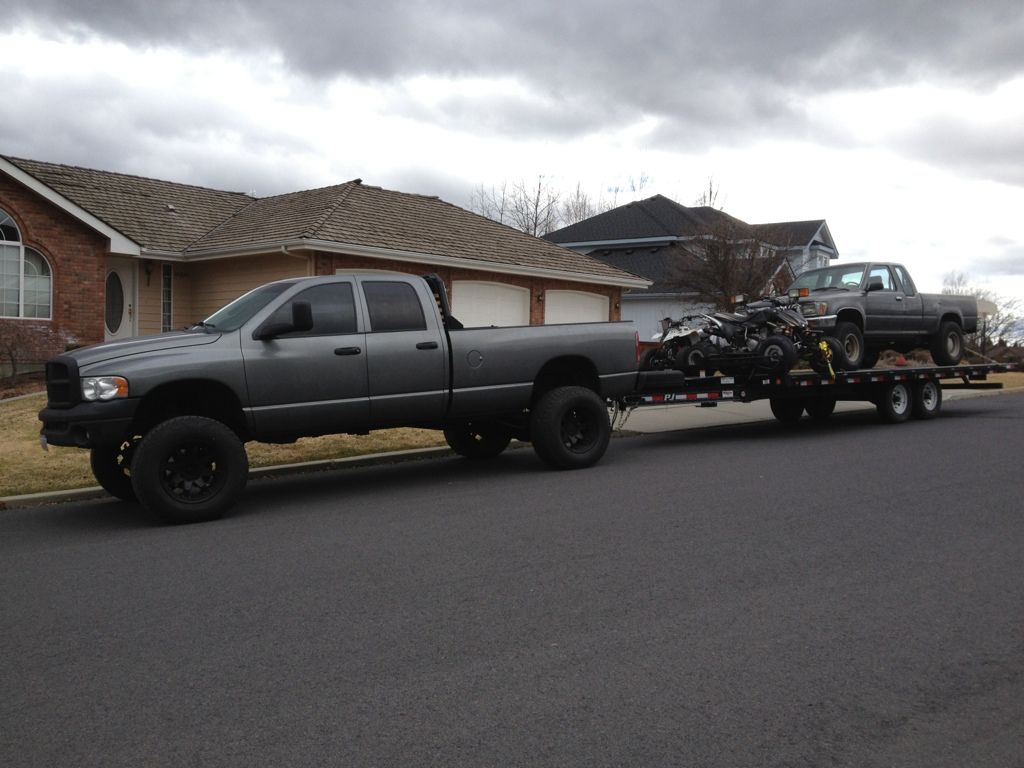 Still have to figure out in cab controls and the airline plumbing. Overall I'm pretty damn happy with these things! Sometime In the future I'll have to get some video of the rearend at full boogie.