Discussion Starter
·
#1
·
Well to say the least...I think I got some issues. I'm finishing up a fummins swap and have had some troubles, on first hard test of the engine the stock h1c blew to bits...that was ok cause I planed on running a 351ve fron the get, but used the stock turbo for first test... so got the vgt set up, and then the injection pump went. so I got a used pump and swapped it.
The new to me pump was fully tweaked I was told and the PO did a p-pump converson.
when I first installed it the timing was way off but changing the gear teeth fixed it. (this pump needs to be to teeth advanced compared to my old pump)
So I thought the truck was good to go...minus some major changing of the pump settings (it smoked way too much) after a run around the neighborhood I noticed oil or fuel coming out the exhaust manifold gaskets.:confused013: took it apart and this is what I found.
and this is the flex joint that my down pipe goes into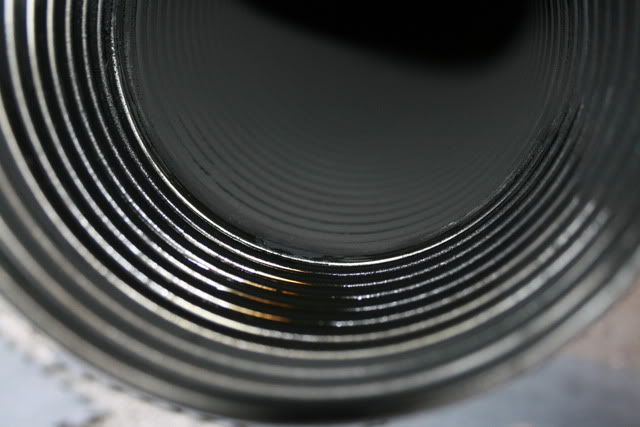 all this soot-n-oil is from just a few hours of run time.:doh:
It fires on first crank. Sounds good and ran well... it white smokes a little and I was thinking it needed more timing and smoke screw adj. but this is crazy.
Can it be the inj. pump? The engine ran great befor the swap. It also has new 7x11 injectors...could they have be set up wrong?