Discussion Starter
·
#1
·
Hello guys, As promised I said I would list up our pricing on here so that you guys can take a look and ask questions as needed. The pricelist is in CAD and products can ship out of Canada for Canadian customers, that way you don't have to worry about shipping over the boarder, we struggle with it so you dont have to.
If your out of the US we can also ship within the US which again saves you the hassle of moving product over the border.
We offer full deletes for All Duramax and Cummins Trucks.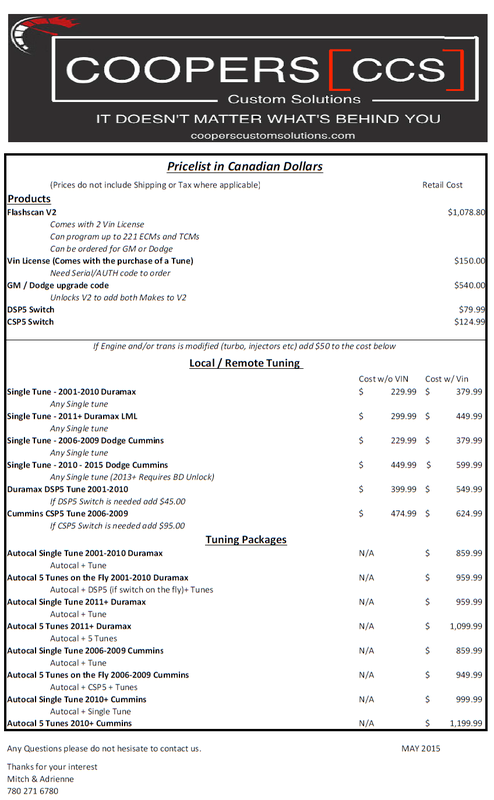 Thanks for your time,
Mitch Cooper
780-271-6780
www.facebook.com/cooperscustomsolutions