Figured it was about time I made one. Here goes nothing...
Bought my truck in June of '10. It had been on the dealer lot for more than a year and I talked them down significantly in price over a 6 month period before I bought it.
It was rough. Bed corners had torn sheet metal and the bed was pretty dented. Tires were quite worn, rear pinion seal leaked, and the dash was GONE. This was fitting considering it was a trade in from a local logging fleet.
The good:
120k miles, engine ran strong, trans shifted great, and 4wd worked flawlessly
I'll dig up some pics of it how it sat on the lot
As every noob knows, the most important mod on any vehicle is sticks so I made sure to order a big cummins C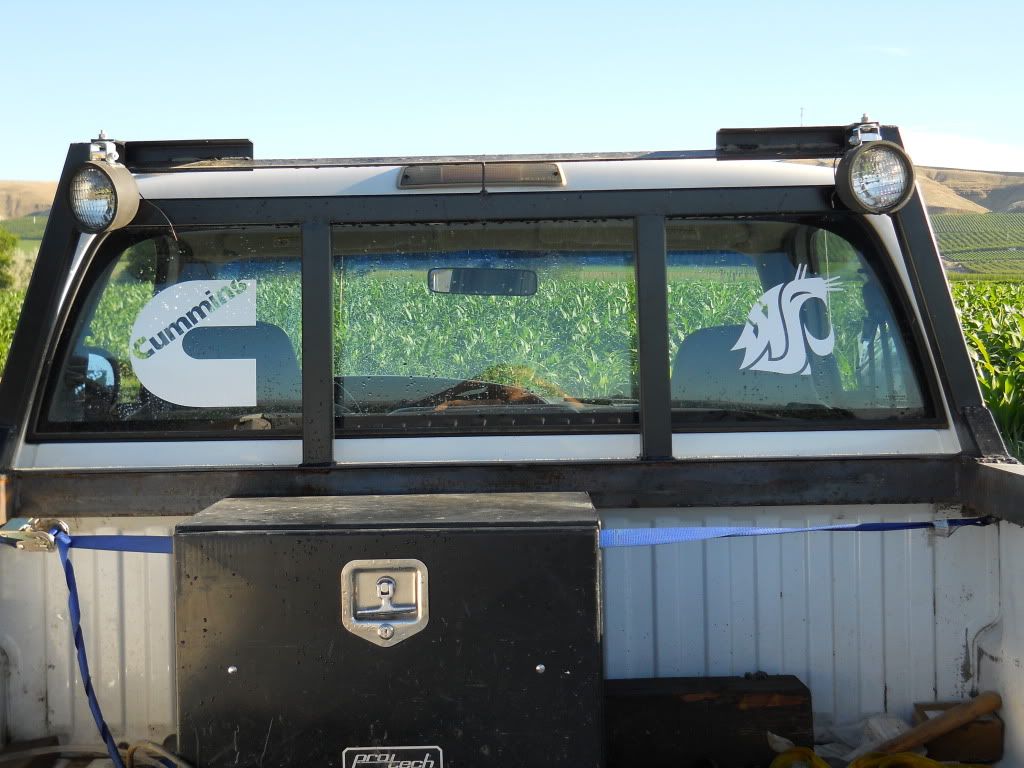 First day after buying it:
Modified the headache rack/bed rail guards off my old 90 chev, in an attempt to hold the bed together.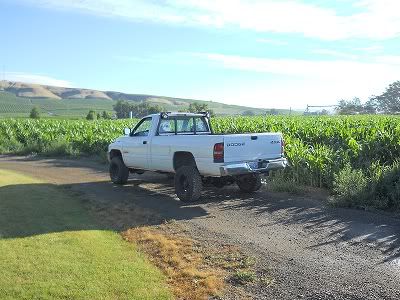 Also did the first of many exhausts to come. Completely removed the factory exhaust, made a downpipe using the factor turbo end, a reducer, and a 45* elbow. With some pipe I had laying around I ran it out the side in front of the rear tire. Hangers were made from bolts welded together and no bushings were used.
It was loud and crude
I also bought a napa 6637 filter, because it was in stock and was cheaper than the larger BHAF. To prevent the plastic end from crushing under the clamp I cut a small piece of exhaust tube to slide into it