·
Tire & Wheel Specialists
Discussion Starter
·
#1
·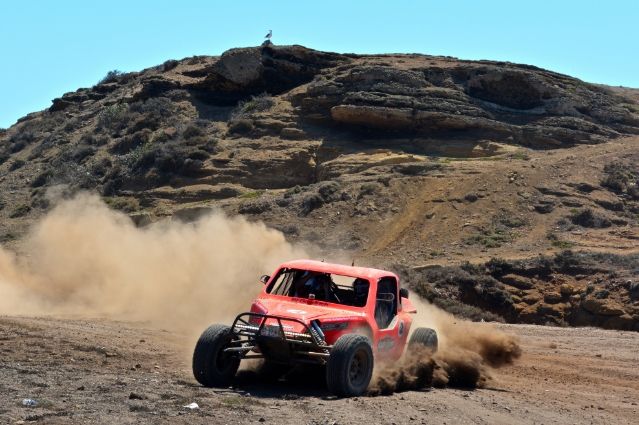 photo credit
Bower Media
After blasting through 350 desert miles in Baja Mexico we can definitively say that the new BFGoodrich T/A KO2 is BFGoodrich's toughest all-terrain tire to date.
In early September BFGoodrich invited a few of us to join them in Baja Mexico to test the new BFG T/A KO2. Waiting there for us, were
Ford F150 Raptors from Miller Motorsports Park
and
Baja Challenge Buggies from Wide Open Excursions
.
We grabbed our helmets, found our assigned vehicles, and met our co-drivers. I was paired up with
Mike Junior Johnson
, President of Evolution Performance Racing School. We loaded up and hit the trail.
We spent two days blasting through the fast Baja deserts, drifting through the hill country, and clawing up rugged, rocky terrain at higher elevations. We had sunny skies one moment, overcast another, and in a flash we were caught in a torrential downpour. Not only were we able to test the KO2 in different terrain, but we were also able to see how it performed under dry, wet, and plain nasty weather conditions. All of which, the New BFG T/A KO2 conquered with flying colors.
When it was all said and done and the dust, mud, gravel, and rocks were cleaned off, everyone was wearing a smile and we all wished we could turn around and do it again.
Here are a few pictures from our experience:
BFG All-Terrain T/A KO2 Experience - Slideshow
Click here for:
BFG All-Terrain T/A KO2 Sizes, Specs, and Pricing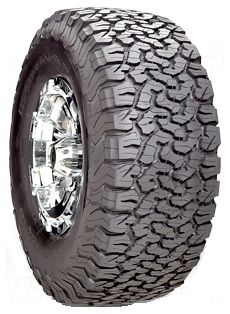 TECHNOLOGY

TREADLIFE
Longer treadlife on and off-road to extend your adventure.
Tread Rubber: Specifically formulated rubber optimally blended to reduce chip and tear for superior gravel road endurance.
Advanced Footprint: Results in more evenly distributed stress, for longer more uniform wear.
Interlocking Tread: Provide increased tread block stability, for more even wear over the long haul.
Stone Ejectors: Rejects stone retention and provides extra tread cleanout protection against stone drilling.
TRACTION
Aggressive all-terrain traction. Exceeds rubber manufacturer association (RMA) severe snow traction requirements.
Side Biter Lugs: Protruding sidewall rubber blocks that provide increased mud, snow and rock traction, especially in aired-down driving situations.
Mud-Phobic Bars: Raised bars in the shoulder tread area that helps to release compacted mud for enhanced traction in muddy and soft soil conditions.
Serrated Shoulder: Staggered shoulder blocks that provide greater maneuverability in soft soil and deep snow conditions.
]Locking 3-D Sipes: 3-D active sipe technology, that provides more biting edges for significantly increased snow traction.
SIDEWALLS
20% tougher sidewalls featuring race-proven COREGARD™ technology to take on the toughest road hazards with confidence.
Tougher Rubber: Split and bruise resistant sidewall rubber, derived from BFGoodrich's race proven Baja T/A®KR2 tire.

Thicker, Extended Shoulder: Increased rubber thickness, extending down the sidewall to protect more of the critical sidewall failure zone.

Advanced Deflection: Computer predicted object path design deflects protruding objects from snagging and splitting the sidewall.
*content taken from
[U]www.bfgoodrichtires.com[/U]