I just finished swapping my 2005 from a 48RE to a G56 6 speed. I have 2 loose ends to tie up still, but I took it for its first test drive. (See video) I still need to work out the details for the reverse lights, and I need to get a smaller sheet metal cutting saw to finish the hole in the floor and button up the interior. All I know is after a 10 minute test drive around my house you couldn't have slapped the sh*t-eating grin off my face for a solid hour afterwards.
Here's a video of the first drive without the boot on the shift tower or the interior completed.
As for details of the swap, there really isn't anything in this thread that is not already on this forum, but I hope that I've refined a couple dozen hours of research into a few pages in one post. I'm going to present it FAQ style.
I didn't take a whole lot of photos during the process, mainly because I was taking video along the way. I will be posting a detailed 30-40 minute how-to video in the coming days. Stay tuned for that.

A special thanks to Sylvester Stallone on this forum for agreeing to do this swap with me, and for Lavon at Firepunk Diesel for orchestrating Sylvester's swap and working with me on this swap.
:thumbsup:
Disclaimer:
My swap was taking parts from a late 2005 4x4 with a manual transfer case and putting them into a late 2005 4x4 with a manual transfer case. If you mix up years this information may differ quite a bit. Do thorough research before diving in to this swap. The project as a whole is fairly labor intensive but not impossible….. It's not slaying a dragon, it's more like killing 10,000 lizards.
Why didn't you just build the auto?
I've always preferred manual transmissions and loathed automatics. I've disliked the auto in this truck since the first day I bought it. I don't like how much the converter slips and I don't like how tall 1st gear is. I wanted a 3rd pedal and more gear choices. I don't race or tractor pull with my truck. It's staying stock and all I use it for is towing and hauling my slide-in camper.
Why not just sell the truck and buy one with a 6 speed?
I looked for quite a while, and finding one in the condition in which I've kept this one, and/or doesn't have a pile of miles, and isn't beat to crap proved to be nearly impossible.
OK, then why not sell it and upgrade to a newer truck w/ a 6 speed?
For what I could sell my truck, it would have cost me another $5,000 to $10,000 to get into a 6 speed truck in the 08-10 range w/ under 100k miles kept in the same as condition my truck. Swapping made the best financial sense.
Length & Drivelines:
The 48RE is approx. 27" The G56 29". Because of this you will need to either swap front drivelines with one out of a G56 or have 2" added to it. The rear driveline will need to be swapped out of a truck with the same configuration truck, or have 2" removed. I had 2" removed from mine and it was proably ⅛" to ¼" too much. You're safe to go 1.75" to 2" on your length adjustment.
Adapter plate:
The g56 bolts up to the same adapter plate as the 48RE. No need to swap this. I have read if you swap in a NV5600 you either need a starter spacer or to swap the adapter plates.
Transfer case
The G56 output is 29 spline. The 48RE is 23. You will either need to change transfer cases or open up your transfer case and put in a 29-spline input shaft. The shift linkage for the transfer case has the 2" of adjustment necessary for the longer transmission, just loosen the bolt, adjust and re-tighten.
Crossmember
The good rule of thumb is that when you get the transmision, get the crossmember for it. All of the 06 and newer (and I believe some of the late late 2005) came with a crossmember that has 3-bolt slots in it, and the G56 had a 3-slot mount. The Mid 05 G56 (Earliest G56) had a 2-bolt mount that uses a 2-bolt crossmember seen in the 03-early/mid 05s did. Just pay attention to this…. you don't want to have a 2-bolt crossmember and get your transmission with a 3-bolt mount or the other way around.
Mine was the 2005 2-bolt crossmember: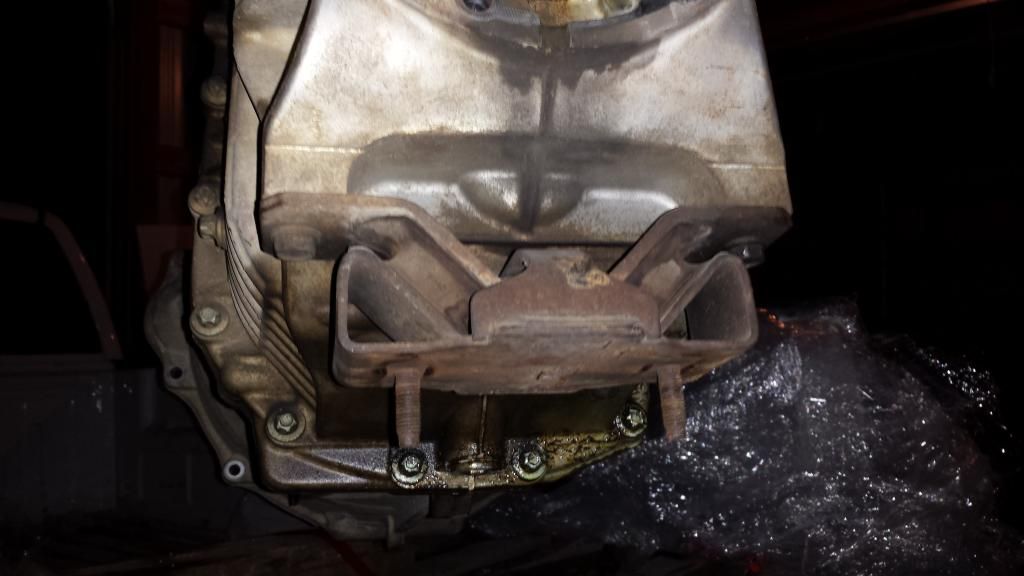 Pedals:
Dodge put the hanger for the clutch pedal in all of the trucks. You only need to swap the brake pedals for one with the narrow pad and install the clutch pedal. Make sure you get all 4 bushings, the pins and clips to hook it up correctly
Clutch Hydraulics:
The mounting location for the hydraulic master cylinder on the firewall is in place on the automatic trucks, there is just a knock-out plug on the firewall that needs to be removed and the master cylinder bolts right in.
ECM:
I've read that the truck will run with the automatic program in the ECM, but there's a few annoyance issues like honking when the door is open and check engine lights if this is done. The best bet is to either swap ECMs or have your ECM flashed. You can have a dealer do it or you can use a Smarty programmer. You can even borrow a smarty as you have to un-VIN-lock the Smarty before you can load the recovery file on it. This is what I did. Once you load the factory 6-speed recovery file, the PRND21 indicator on the dash goes away and the computer has no idea the truck was ever an automatic.
Shifter & Interior
The column shifter and cable for the automatic comes out with relative ease. You will need to swap the steering column shroud cover with one out of a manual. You will need to cut a hole in the floor for the shift tower. This is the most troublesome and emotionally stressing part of the swap….. cutting the carpet and sheet metal in your precious truck. Just. Do. It. It is so worth it. You will want to use the rubber boot from the shifter as a template for the hole size in the carpet and sheet metal. You will need to delete your fold-down cup holder and replace it with the floor console/cup holders out of one from a manual
Electrical
You will want to keep the wiring harness from the automatic and just tie it up out of the way as you will need 3 wires on it. One plug actuates the 4WD indicator light on the dash, one is for the reverse lights, and one (Yellow w/ blue trace) you will need to tap into the clutch safety switch to ground and give you the safety mechanism of the switch, or you can use a custom momentary switch for added security, but you will not have feature of the cruise being cancelled when you press the clutch pedal which could lead to an overrev situation. At the time of this writing, I have not successfully got the reverse lights working. I am still researching a solution to this.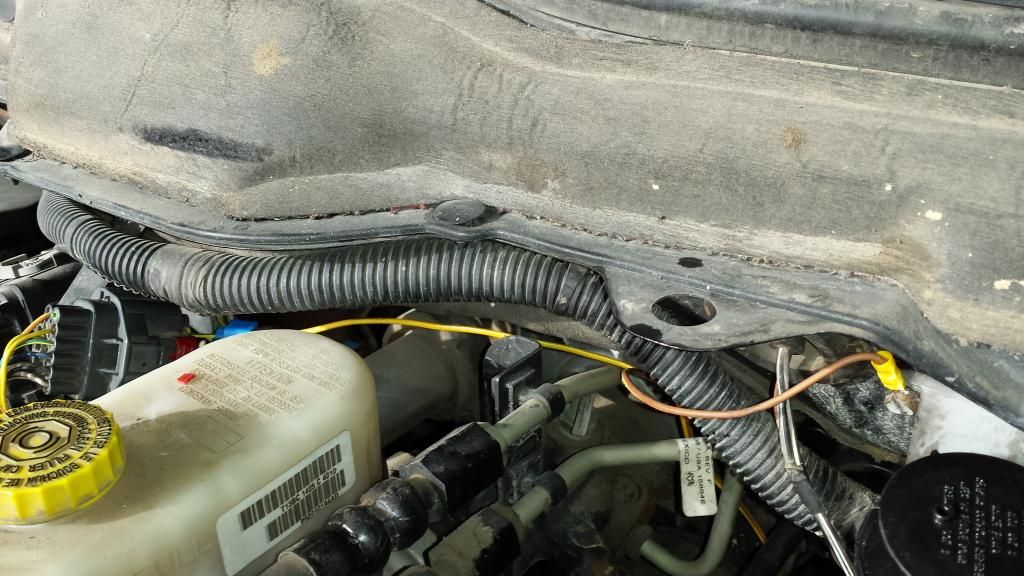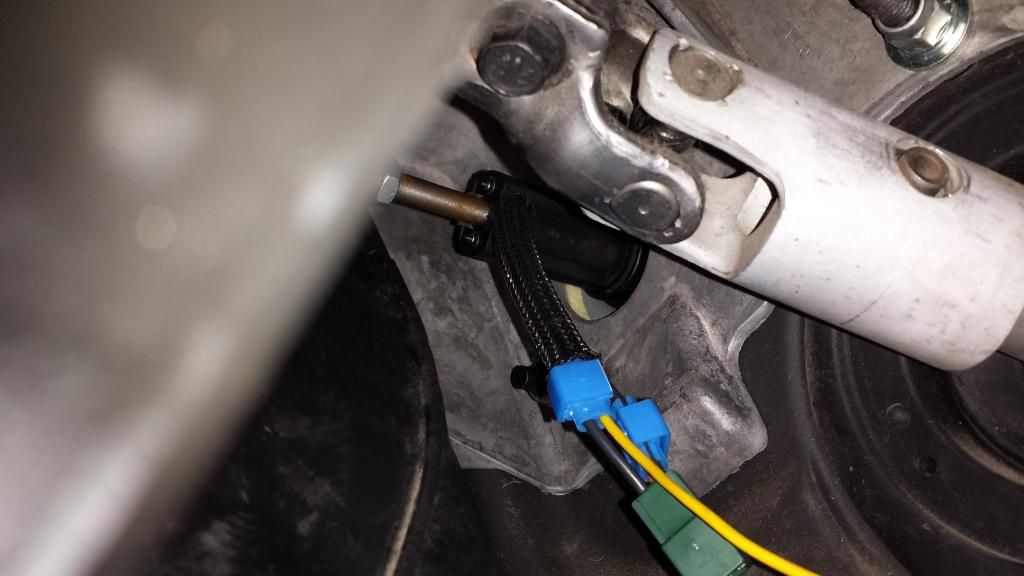 Misc:
Replace the cheap parts that are hard to access while you have everything out -- rear main seal on the back of the engine and any other issues you may see, and if you're using a good condition used clutch change out the throw-out-bearing and pilot bearing. Also, prepare to improvise, regroup, stop and do some research then come back to it. Don't be afraid to ask questions and don't put an unrealistic deadline on the project. Figure that is going to cost you twice as much and take 3 times as long as you think.
Lubricants:
This is a topic of great controversy, and there are as many opinions as there are people. I will tell you my research and the opinion and reasoning I decided on. The general consensus is that the ATF+4 that Dodge/Chrysler recommends is not a good plan. Lots of guys run Delvac 50 synthetic manual transmission oil, and that seems to be a very good oil. It is very thick and the climate in which I live (Eastern Montana -- spells of -40 in the winter and 100+ in the summer) and what I use the truck for (Almost exclusively hauling/towing) i decided to go with Red Line 75w90 synthetic manual transmission oil. I chose this because looking at a viscosity chart, the thin end of the multi-viscosity oil is lighter than ATF when cold making shifts easier in extreme cold weather, and the 90w is thicker than the Delvac 50 when warm. And due to the planetary gear set for the low-range in the transfer case, I did run the factory recommended synthetic ATF+4 in the transfer case. Some guys run a blend of Delvac and thinner oil. The long and short is that you need to do your own research, develop your own opinion and run what works best for you, your driving style, and your climate. Additionally, the general consensus is to overfill the G56 by 1 quart (7 quarts total) for added oiling of the front end of the transmission. My transfer case took 2.5 quarts of ATF+4.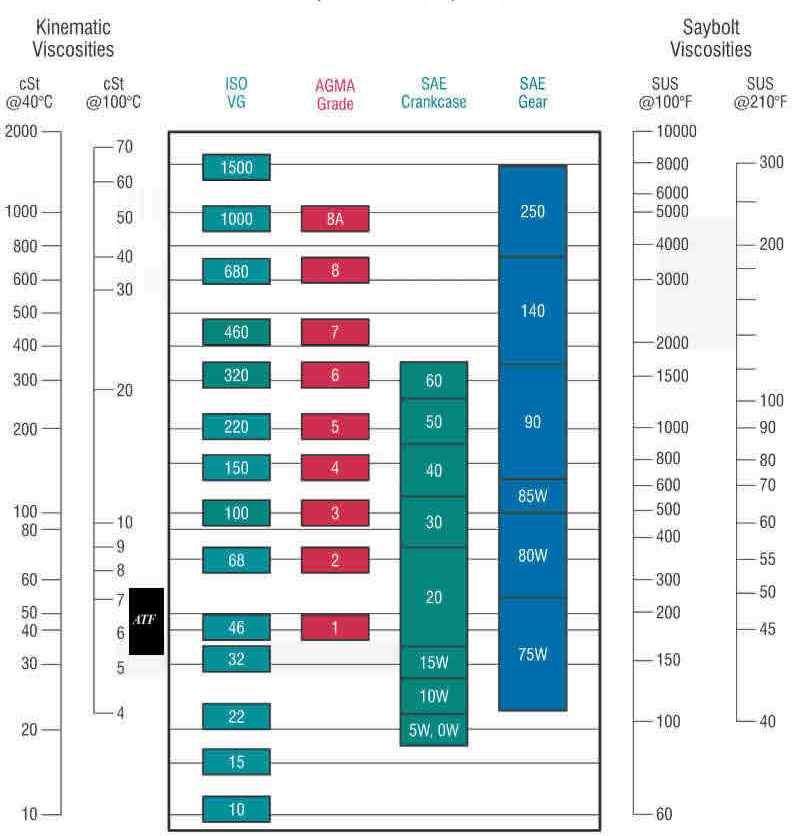 Read this thread:
http://www.cumminsforum.com/forum/07-5-09-3rd-gen-6-7l-powertrain/433693-mb-g56-6-mercedes-benz-factory-fill-not-atf-4-a.html
Cost:
The cost on this swap can vary widely on your ability to find deals on parts. If you buy all new parts without a core transmission and pay a shop to do all the labor it's could run $10,000 or more. If you find someone to trade with and do all the labor yourself it can cost less than $1000. If you wheel and deal on used parts, sell your old stuff you can do it in the $2000-3000 range.
I have about $1450 into this swap by the time I paid the guy with whom I traded the difference in core trans price and for the Southbend dual disk clutch with upgraded hydraulics, shipping, a few odds and ends parts and oil. The trade agreement for the rest of the parts was straight up trade. Below is my rundown of costs:
Trans difference in core price between 48RE and G56: $500
Used southbend dual-disk clutch w/ flywheel & upgraded hydraulics: $400
½ of shipping: $200
Replacement shift-tower boot: $16
Shorten rear driveline: $130
New throw out bearing, pilot bearing and 1.25" 10 spline alignment tool: $80
7qts Red Line 75W90 & 3 qts Synthetic ATF+4: $120
Total: 1446
I also had about a hundred bucks into various tools that I didn't have already and supplies
Can I really do it?
If you have moderate mechanical & electrical skill and ability, tools found in any garage or that can easily bought, rented or borrowed and a space to do it, the answer is yes. On a scale of 1-10, with 1 being you've never changed your own oil and 10 being you've been a mechanic for 30 years, I would say this the skill level required for this is a 5 or 6. You should be an experienced home mechanic to attempt this. I would say that my skill level is a solid 6, and I did this project in my unheated, un-insulated, dirt-floor pole barn in using 4x8 sheets of OSB with which to roll around on the creeper. A heated shop with a vehicle lift would have made this project much easier. All in all, it took me about 30 hours from start to finish to do this from loosening the first bolt at the start and tightening the last at the finish. I did all of the labor almost entirely by myself, except for installing the transmission and transfer case. An extra set of hands on this step is pretty much necessary. I probably spent another 40 hours or more reading and researching this project prior to turning a wrench. I started researching the project in April, started accumulating parts in August and September. Since I did a long-distance parts-for-parts trade, pulled the trigger on disassembly in October and finished up reassembly in November.
What tools will I need:
Transmission jack, floor jack set of metric and SAE wrenches, sockets, ratchets, extensions, u-joints of various sizes (Air tools help greatly!!), screw drivers, pry bars, good sheet metal cutting tools, a good creeper…. basically the array of tools an experienced home mechanic would already have. You'll also need a Smarty (either bought or borrowed) to load the recovery flash into the ECM, and a laptop or tablet to reference back to the online research when you forget specifics.
Most tools that I used are from Harbor Freight. We all know they're not high-quality but for the home garage they should suffice if you're on a budget.
In conclusion:
Dodge built these trucks to be equipped with either a manual or automatic, so the swap is not terribly difficult. If you've got mechanical aptitude, a good set of tools, some patience, the testicular fortitude to cut a hole in your floorboard, and the unrestrained desire to keep your left foot and right hand from getting bored in your truck. Do this swap. It is so worth it.