Discussion Starter
·
#1
·
Today i finally solved my shifting issues thanks to the helpful members and information provided from this site. My shifting issues were when i floored the truck my transmission would not shift from 2nd to 3rd unless i let off and once it was in 3rd i could not give it more than 3/4 throttle or it would fall out of 3rd and back to 2nd. also if i was on highway and attempted to pass it would downshift from 4th to 2nd then 3rd. I recently took the truck back to NADP in Edmonton and they put the scanner on it and said everything was working fine i told him to punch it, transmission acted up on him. he suggested TPS($500 from dealer or $210 from jkidd) i replaced TPS that did not solve anything, then i replaced RPM speed sensor($50) that did not solve anything, i then did some more research and found Governor Solenoid has been an issue on these trucks so i got the new Gov Solenoid and Gov Sensor at the same time with fluid and new filter for the change parts run was ($500) and here it goes step by step i hope these pictures and this information helps anyone else who has shift issues that sound similar to mine start with the Governor Solenoid, i just changed my sensor at the same time just in case.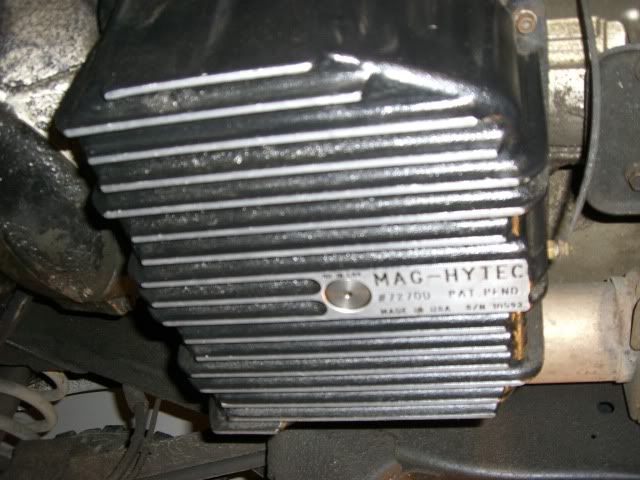 first step drain pan and remove trans temp sensor wire.(3/16" allen key plug on these maghytec pans and 1/4" x14 allen bolts hold pan on)
as you can see that damage from bad shifting, magnet was caked with shavings and so was the bottom of the pan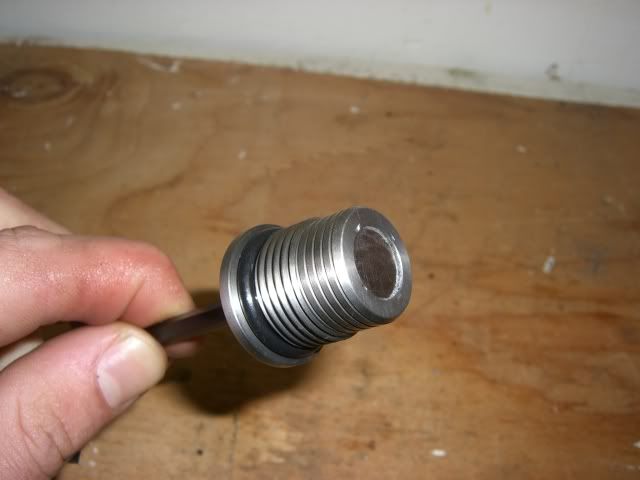 clean magnet on plug before putting back together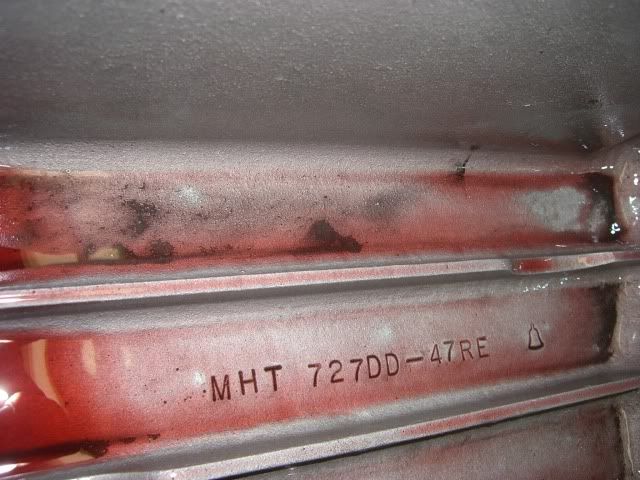 shavings and metal filings on bottom of pan
black filter hanging down needs to be changed while you are in here(2x #25 torx bolts hold filter in place)
once filter is removed locate the Gov Solenoid
and gov pressure sensor just above the solenoid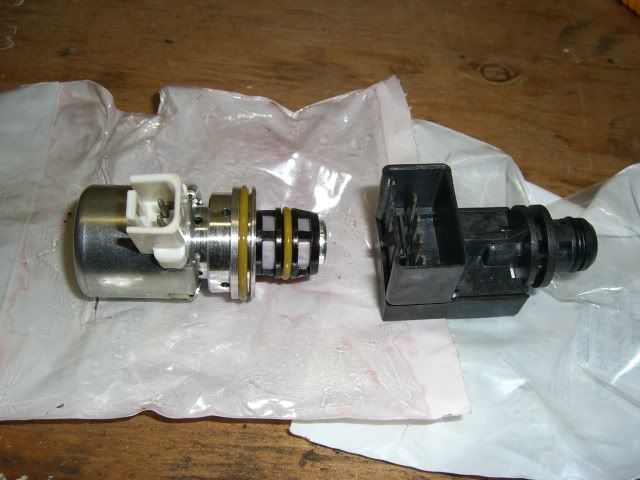 new Gov solenoid and pressure sensor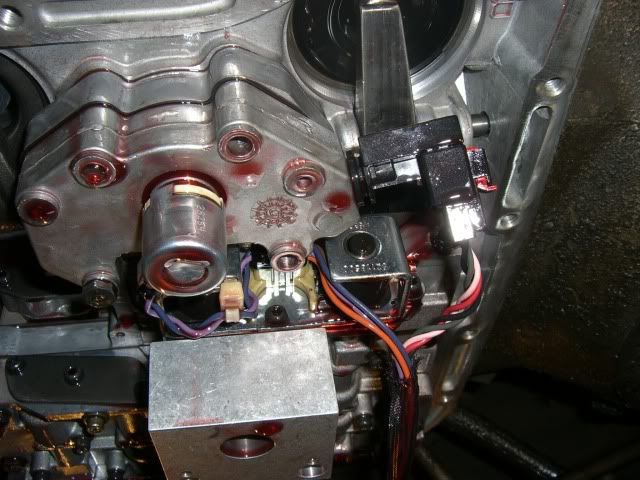 after removing (3x 7/16" bolts and 2x #25torx bolts)the metal bracket that holds both the solenoid and sensor just pulls off straight downward with the solenoid then you can remove the sensor also but careful unclipping the pressure sensor it has a 2-piece clip and its tricky the solenoid clip was simple.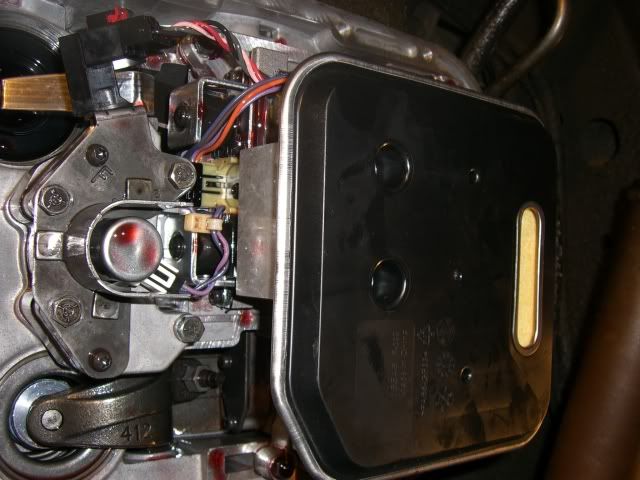 once you replace the sensor and the solenoid sensor must go into place first and bracket goes in with the solenoid then (3) 7/16 bolts and (2) #25 torx bolts to hold bracket back in to place and place new filter in place with (2) #25 torx bolts. clean pan and plug magnet before putting back on transmission, do not over-torque the 14or15 bolts that hold the pan on transmission is only aluminum. (30lb.ft is all you need i believe) i just went to what i felt was tight enough and put trans temp wire back on. then i had to ad 8 or 9 litres of ATF+4 with my double deep pan. test drove after i was sure it was all good to go and WOW, my transmission shifts the way it is supposed to.
arty018: