Well finally got time to start the thread. Some of y'all may or may not know who we are but we but custom trucks and hot rods out Fresno,CA. For SEMA this year we decided to build an 2012 Ram 3500 mega cab dually. Down our way we do a lot and a lot of Duramax and not to many Cummins :cbadge2: and thought it would be a nice change so went out and ordered one from Dave Smith.
So as the story starts ordered an 2012 on 8/29/11 from Dave Smith. Flew down Oct. 4th to pick it up. Well this is where the fun starts. I get there and the truck hasn't even arrived yet!:banghead: It was suppose to be there that morning. So they set me up with a hotel and hoping it should be there in the next few hours so I can head home on my 18 hour drive. Well I check into the hotel and the front desk guy says ya sorry to hear about your truck falling off the train. I didn't know what to say but are you kidding me? So I got into my room and called my sale guy. Well of course he says umm no the truck not even hear yet blah blah. So there I wait saying this would happen to me ha! So I got have a few :beer. So finally it gets there and he drives it to me and of course the passenger side is scratch. Not as bad as I thought so thank god it could have been a lot worst.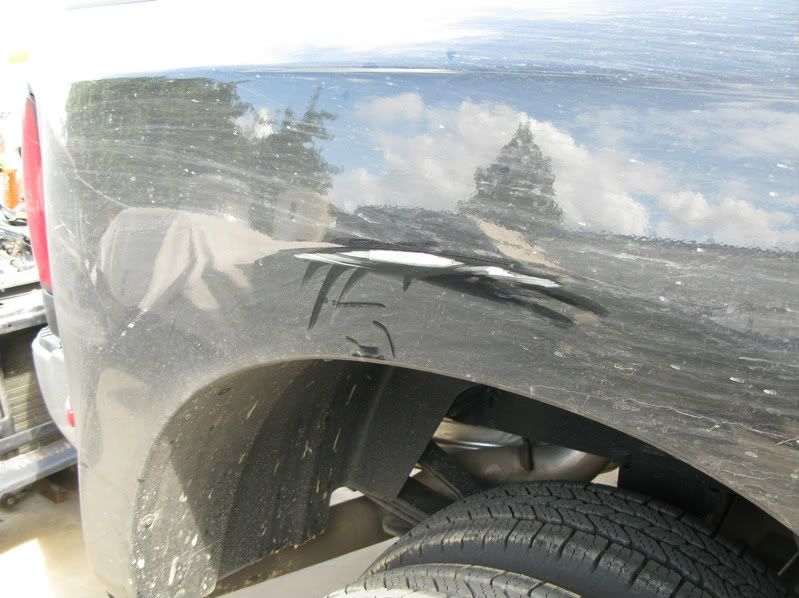 So with that all the way and the fun adventure already with this truck I like to THANK all of the great sponsor who is making this build happen!
Toyo Tire
McGaughy's Lift Kits
RBP
Katzkin Leather
VIAIR
AVS
AMP Research
MBRP Exhaust
Pure Flow Airdog
H&S Performance
Premier Performance
Husky Liner
Titan Tank
Valair Clutch
Warn Winch
ARP Fasteners
American Force Wheels
PSC Motorsports
Wurton Lights
Bubba Rope
Jay's Auto Body
Street Trucks
Diesel World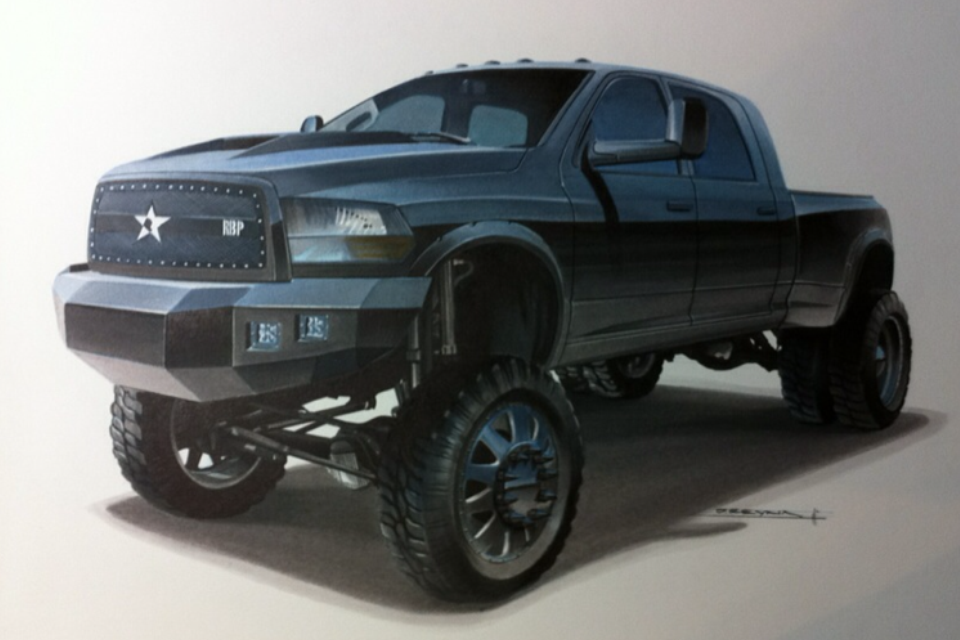 THE LIST:
*APM Ram Air Hood
*Titan 52 Gallon Tank
*McGaughy's 7" Lift Kit
*Toyo 37 13.50 22"
*American Force Independence Black 22"
*H&S Mini Maxx
*H&S Egr/Cooler Delete Kit
*H&S Intake Horn With 4" Boost Tube
*MBRP 3.5" Passenger Intercooler Tube
*MBRP Turbo Back 5" Black
*Amp Research PowerSteps
*Amp Research BedStep
*Valair Dual Disc Organic Clutch
*ARP Headstuds
*Warn M12,000 Pound Winch
*Warn Winch Bumper With Warn Fog Lights
*RBP RX-3 Grille Black
*Katzkin Black Leather With Red Stitching
*Wurton 50" LED Light Bar
*4 Wurton 5" LED Light Bar
*AirDog II 165
*PSC Hydro Assist Kit
*PSC Steering Box Brace
*Husky Liner Weatherbeater
*VIAIR Dual 480C Compressor
*Custom Made Rear Bumper
*Blacking Out Inside Of Headlights
*All Plastic Painted Black
*Probably Forgot Something Else
Waiting list:
*Bolt On Rear Bag Kit Made By Us
*Twin Turbo Kit From Nathan at MPI
*Speed Steel Header
*Factory Center Console Made To Work With G56
*HID Projector Retofit
Let us know what you think! Will be keeping this build updated daily!
Vince