Discussion Starter
·
#1
·
Welp, picked up a hell of a deal on 2 Mercedes .. Both 1979's and both diesel. One (the parts car, a 300SD) came factory with the turbo diesel. The daily driver, the 300D, came all stock with the boring naturally aspired 77hp monster of a motor. Decided after hours of research and all the nay-Sayers claiming you can't turbo a n/a motor, I decided to do it. It blows, it blows. Will it last 10k mi? Probably... 150k? Who knows. Its been a enjoyable project and gives me time to spend time in the shop and drink some beers .. Not that it's hard to find an excuse to drink some beers ha.
The car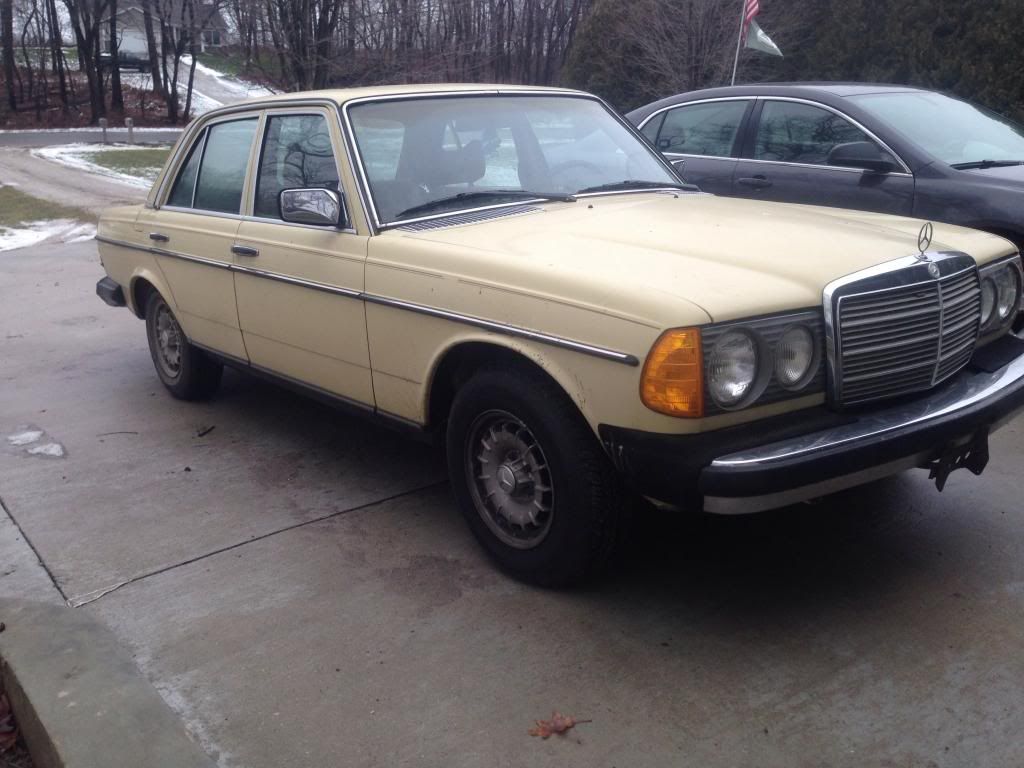 Donor motor.. 1979 300SD..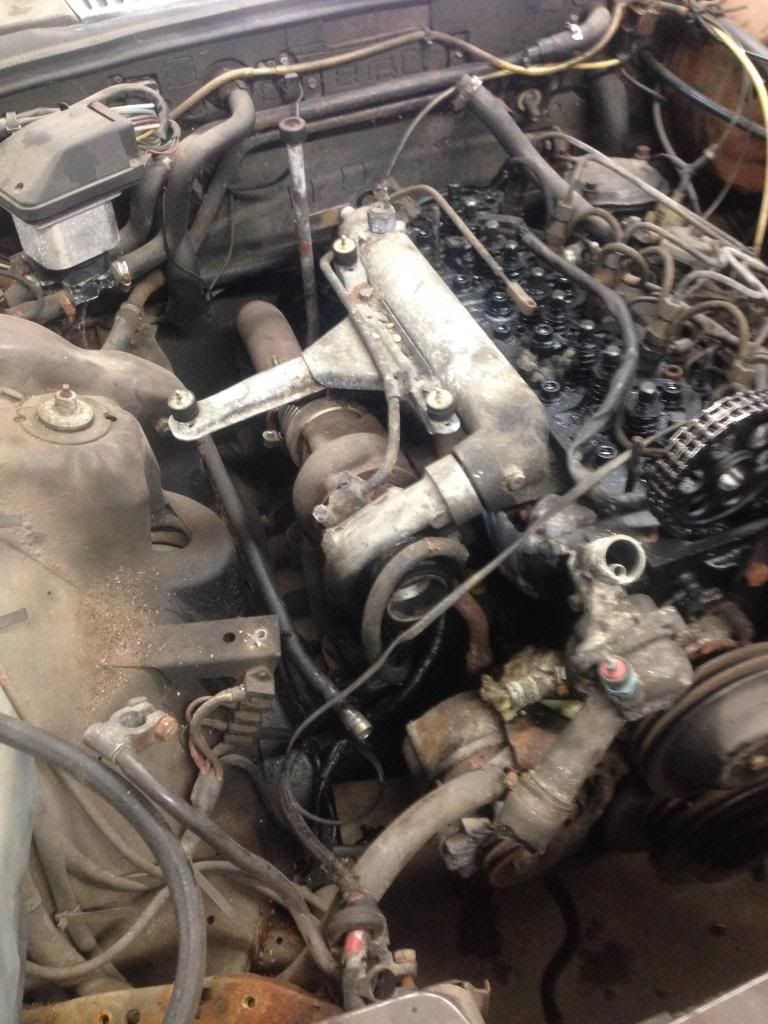 Turbo and needed things installed to n/a motor
Gotta have gauges to play .. Isspro pyro and boost psi picked up on flea bay for cheap.. Factory cents didn't work in the middle.. So they where the same size as a 2 1/16" gauge.. Turned out real clean
Got my fast and furious intake on, ready for exhaust and the road.. Wish I could have kept factory air cleaner, but beings the body styles and placement of things are different between the 300d, and 300sd, just wasn't an option..