Cummins Fanatic
Join Date: Dec 2010
Posts: 116
Thanks: 0
Thanked 17 Times in 9 Posts
iTrader Score: 0 reviews
Finally found the time to lift mine aswell
---
Well I went with the 2.5" Pro Comp coil spacer and shocks, and a 2" block in the rear. I also replaced all the ball joints and tie rod ends while I was in there. Took like 8 hours total. These are the only photos I have taken with my phone. I bought wheels and tires also but I cant clear them even with the lift because the back spacing on the wheels is to much. So I'm not sure if I should sell them or just keep lifting... time will tell.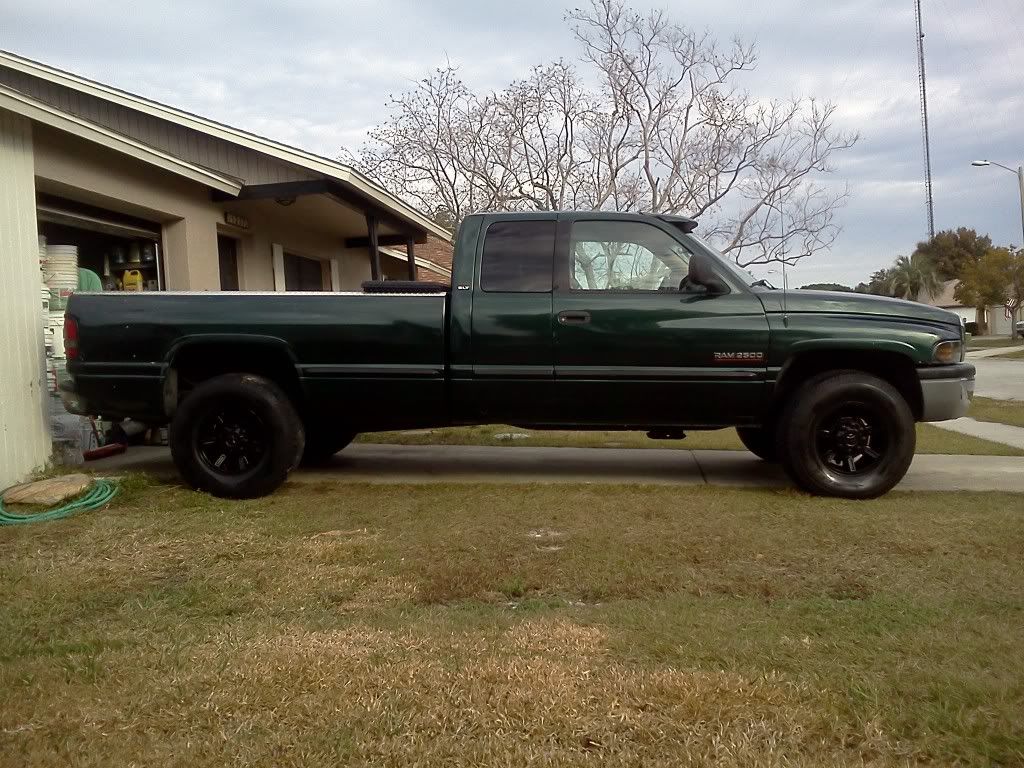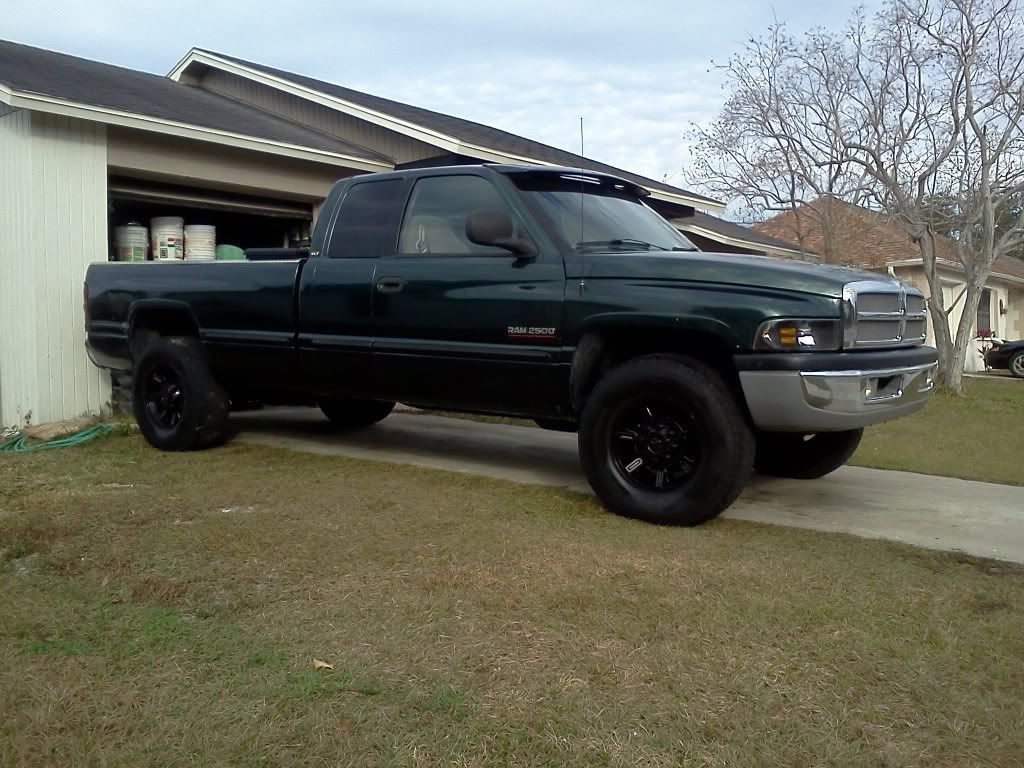 ---
99 2500 24V 2WD QCLB, straight piped, BAHF (napa# 2790), Black steel wheels 16X10, Mickey Thompson MTZ (315/75/16),2.5" Pro Comp coil spacer front, 2" block rear, 3" Bodylift, Black one piece headlights (ebay) BUBBA ARMY
---
Last edited by HUCKit; 01-13-2012 at

09:51 PM

.
Cummins Fanatic
Join Date: Dec 2010
Posts: 116
Thanks: 0
Thanked 17 Times in 9 Posts
iTrader Score: 0 reviews
Thanks man I have new wheels and tires but haven't had the time to put them on yet.
---
99 2500 24V 2WD QCLB, straight piped, BAHF (napa# 2790), Black steel wheels 16X10, Mickey Thompson MTZ (315/75/16),2.5" Pro Comp coil spacer front, 2" block rear, 3" Bodylift, Black one piece headlights (ebay) BUBBA ARMY