Im selling my 14.5' Lowes reservoir boat, with trailer and 36 volt charger. Perfect size for reservoir fishing. $3800
Has 36 volt golf cart rear motor and 12v bow mount front motor.
Has a infinitely adjustable solid state controller for rear motor. THIS IS A MUST. That part alone cost over $700
2 depth finders, 1 front 1 rear.
Batt and amp gauges
Live well
bilge pump
And Im sure some other things I cant remember right now.
Will need new batts but I will leave the old ones for you installed so you can see how they are wired in PLUS you can use them for a core charge.
Takes either 6, 6 volt batts or 3 12 volt batts to run rear motor. 1 12 volt to run rest of boat. Will run approx 10-11 hours with 6 6 volts! Thats with trolling.
Has current up to date permits that can be transferred to your name I believe, you just need to do the leg work.
One tire has a slow leak but spare does not. Trailer lights etc work fine.
I might move to TX, I will not have a need for this there.
Call me for questions. Thanks Ryan 240-848-666six
[IMG]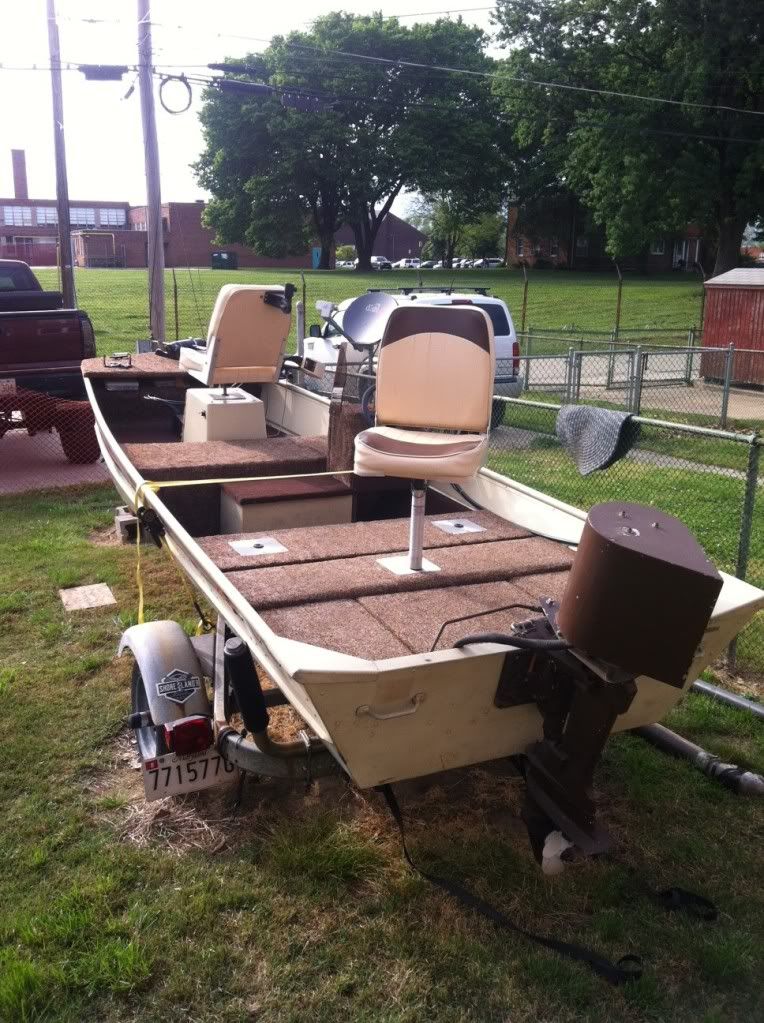 [/IMG]
[IMG]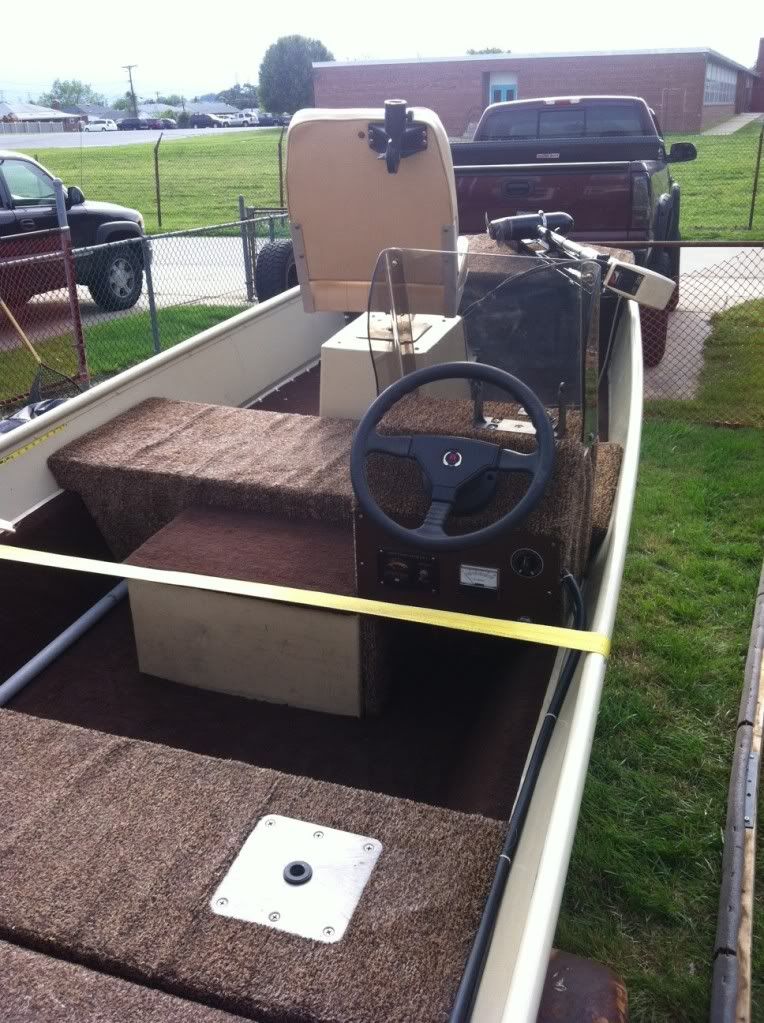 [/IMG]
[IMG]
[/IMG]