BD Boost Fooler
---
Dave, or Pat,
I recently bought and installed a BD Boost Fooler: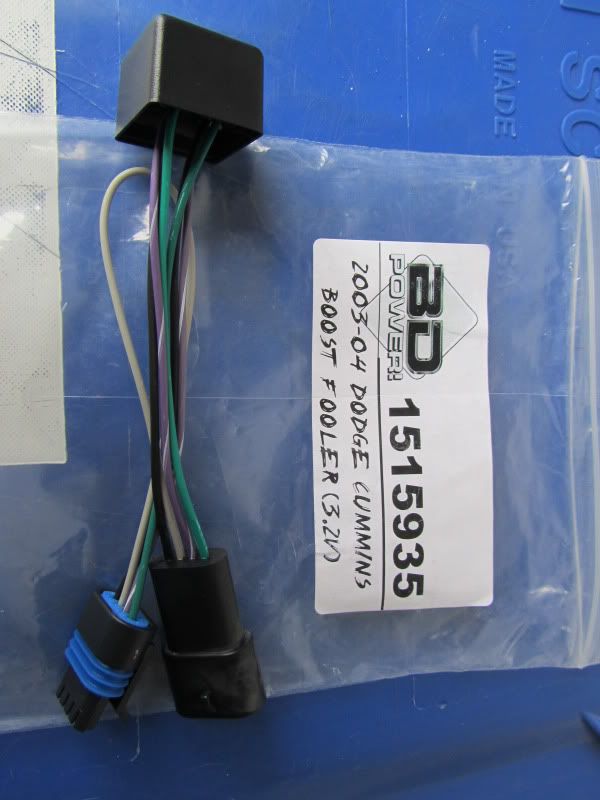 The connector that goes into the sensor in the plenum plate went in nice and easy.....however the connector that plugs into the factory plug is VERY hard.
I had to use some dielectric grease and lube both connectors and even then, it was VERY hard to get it to snap into place......
Ever have problems like this?
__________________
04 QC/LB, 4WD, 305/555 HO CTD, 6" Lift, 37x13.50 Toyo Open Country MT on 20x10 BMF SOTA 8, MBRP 5", GDP Power-Flo, GDP Air Boss, GDP Grid Delete, IceBox Intake, Air Dog 150, ATS Pulse Flow Manifold, BD Special, SMARTY SR POD, ARP Head Studs, T&C WILD Fuel Rail, T&C CPRV, II Dragon Fire 85% CP3, II 100HP Nozzles, Edge CTS Monitor, Built 48RE Trans